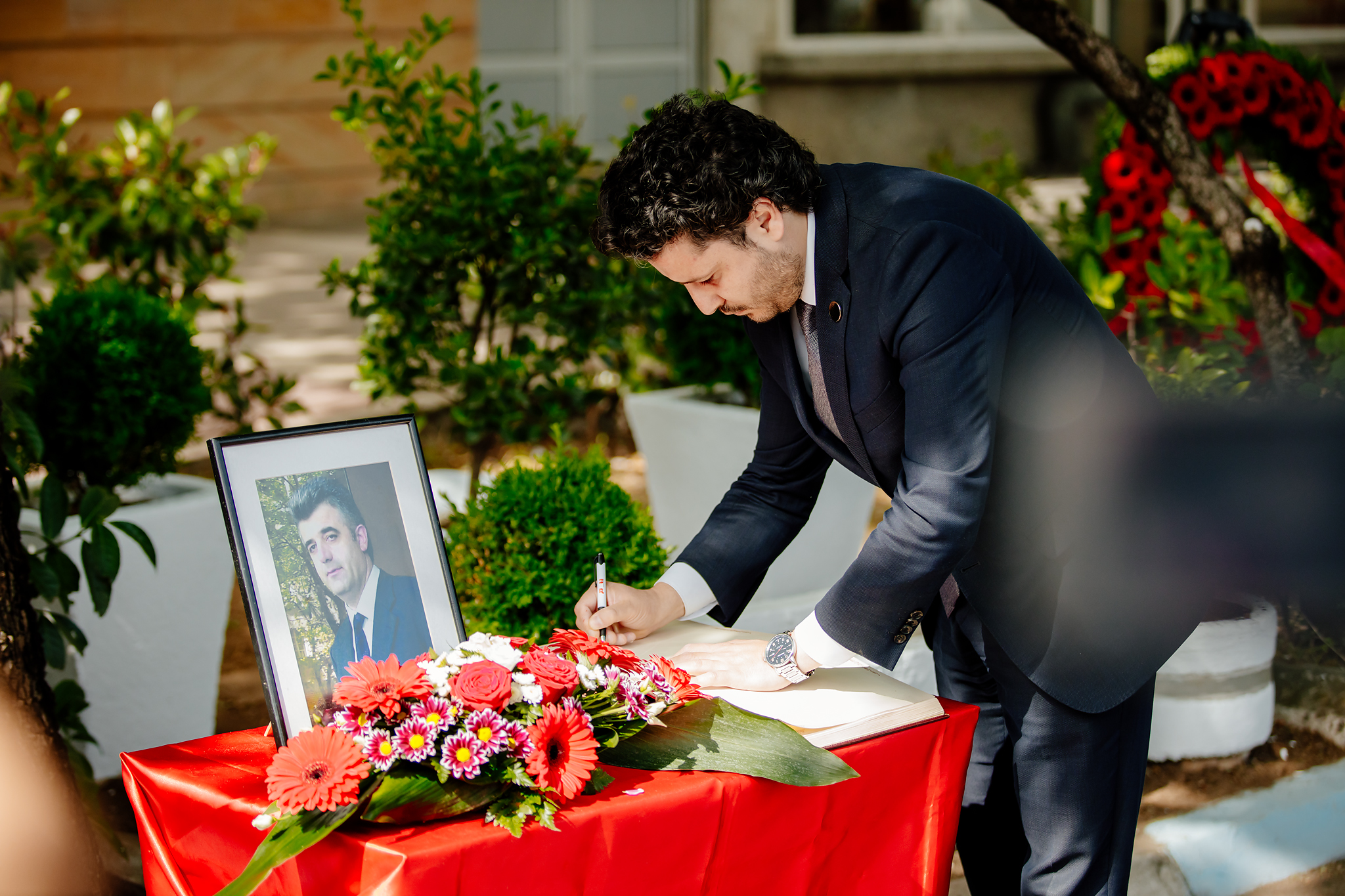 Eighteen years after the murder of the prominent editor Dusko Jovanovic, Montenegro's government says foreign expertise may be needed to solve the case – and review the failed investigation.
Montenegrin Prime Minister Dritan Abazovic on Friday said the government is ready to ask foreign experts to help solve the failed investigation into the murder of the editor Dusko Jovanovic 18 years ago.
The editor-in-chief and owner of the daily newspaper Dan, well known for his opposition to the then government, was shot dead on leaving his office in Podgorica on May 27, 2004. He had received numerous death threats.
Abazovic called on the Special State Prosecution to reopen the investigation and find the preparators.
"The government is ready to accept international expertise, which is one of the possibilities… The people who can still testify in this case should get some status of cooperated witnesses and do what they should be doing," Abazovic told the media.
In 2009, a former karate champion, Damir Mandic, was sentenced to 30 years for the killing, but the verdict was overturned in 2014, forcing a new trial. That ended in 2016 with a 19-year sentence.
Jovanovic's family and their lawyers say Mandic did not act alone and that the circumstances of the murder have never been fully clarified, nor the masterminds brought to justice.
On Friday, Jovanovic's sister, Danijela Pavicevic, said that family members were already contacted by the state prosecution.
"The former authorities and prosecutors didn't show any will to solve this murder, but the attitude of the new prosecutors towards this crime gives us optimism," she told the daily Vijesti.
Last May, former Prime Minister Zdravko Krivokapic and then Deputy PM Abazovic vowed to solve the killing, expressing full support for the work of a special commission created under a previous government in 2014 to monitor investigations into such attacks.
Members of the new Commission, led by the program director of Vijesti, Mihailo Jovovic, are journalists, media and NGO representatives, and from the Interior Ministry, police, State Prosecution and National Security Agency.
Jovovic said the commission had already determined irregularities in the murder investigation, stressing that they will continue working on the case.
"I am sure that hiring an expert, foreign or domestic, would help the Commission to determine what was wrong from the very beginning of this ineffective investigation," Jovovic told BIRN.
In last year's progress report, the European Commission said Montenegro had made only limited progress in addressing violence against journalists and media, adding that an effective judicial follow-up of Jovanovic murder remains to be ensured.