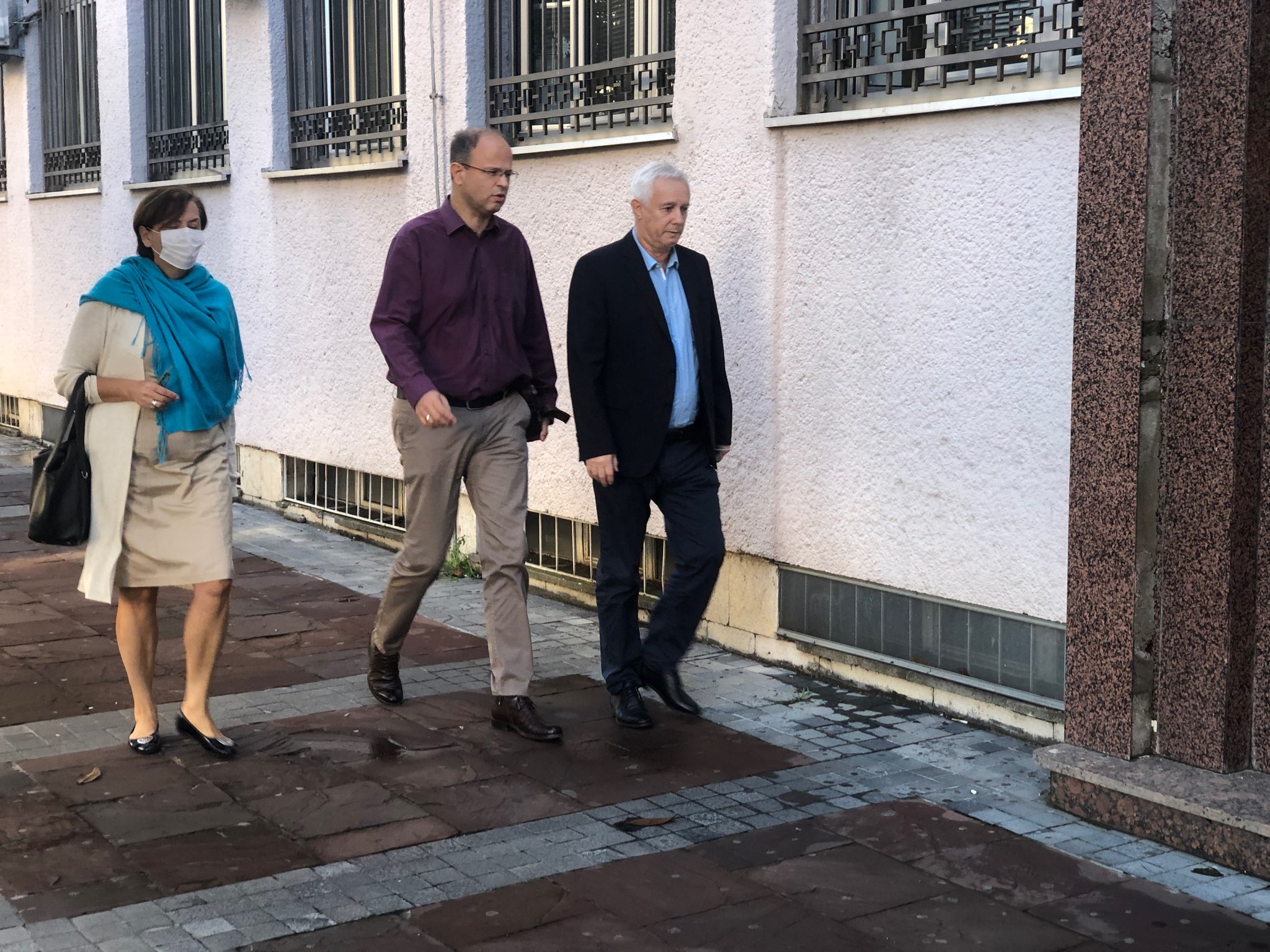 International media unions and watchdogs have slated a court verdict in Montenegro, sentencing prominent journalist Jovo Martinovic on drug trafficking charges, calling it a black day for press freedom.
Press freedom advocates on Thursday condemned a High Court ruling in Montenegro that sentenced the well-known investigative journalist Jovo Martinovic to a year in prison for drug trafficking.
In a second-instance verdict, the prominent journalist was found guilty of mediation in drug trafficking. He was acquitted of charges of organised crime activity.
As Martinovic already spent 15 months behind bars in pre-trial detention from 2015 to 2017, he will not go back to prison, however.
After the verdict was issued, Martinovic – who has worked as a contributing reporter for respected international media including The Economist, Newsday, The Global Post and The Financial Times as well as BIRN – told BIRN he had expected a conviction.
"The court refused to take into account all the evidence in my favour during the entire procedure, and most importantly refused to acknowledge that I was on a journalistic assignment that day [of his arrest], which the witnesses confirmed," Martinovic said.
The international media watchdog Reporters Without Borders, RSF, said it was black day for press freedom, adding that Martinovic had been convicted despite a clear lack of evidence.
"RSF will continue supporting the journalist. This kafkaesque judicial prosecution lasting five years has to come to an end," RSF said.
Martinovic was arrested in October 2015 alongside 17 others from Montenegro in a joint police operation conducted with Croatian police. He spent almost a year-and-a-half in custody before being released in January 2017 ahead of the trial.
In January 2019, in a first-instance ruling, a court jailed him for 18 months for drug trafficking and membership of a criminal organisation. But the Appeal Court in October that year overturned the verdict. As a result, a retrial was ordered.
The journalist always insisted he had made contacts with alleged drug traffickers only as part of his legitimate reporting work.
Many media unions and rights groups agreed, describing the case and the verdicts as a serious blow to journalism and freedom of expression and called for his acquittal.
As BIRN reported previously, Martinovic made contacts with two of the 17 suspects arrested in 2015: Dusko Martinovic – no relation to the journalist – and Namik Selmanovic.
Dusko Martinovic, the main suspect in the case, was also a convicted member of a gang of jewel thieves known as the so-called "Pink Panthers". Operating in the US, Europe, the Middle East and Asia, they are believed to have stolen hundreds of millions of euros' worth of jewellery. Martinovic worked with him on a series of TV shows about the robbers produced by Vice media group.
He worked alongside Selmanovic when a French production company, CAPA Presse, hired them to contribute to research on a documentary about weapons smuggling.
Dusko Martinovic was sentenced to six years and three months in prison in January 2019. Selmanovic has turned state's evidence.