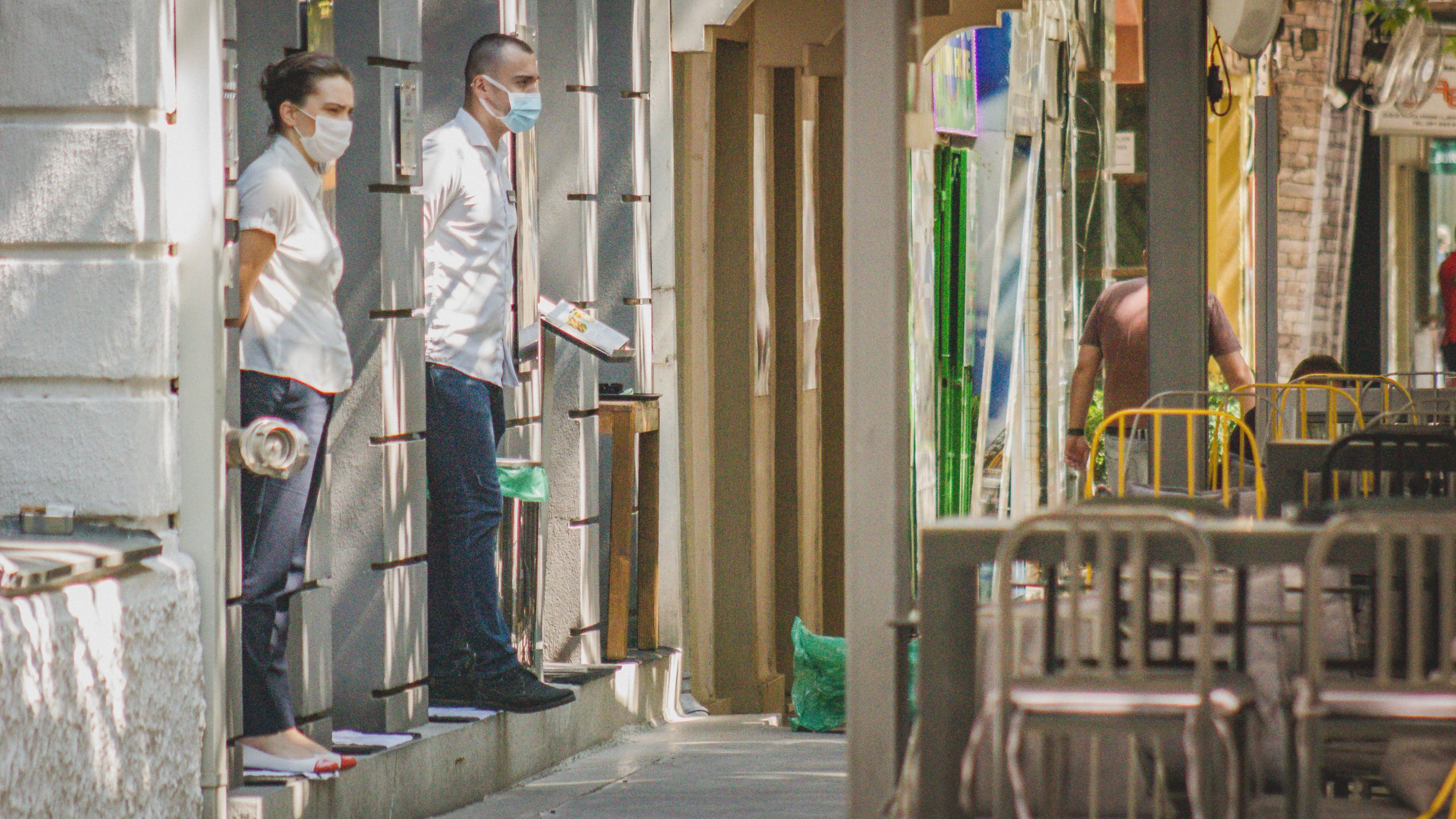 Agency for Personal Data Protection member warns that under the latest health measures, unauthorized persons could obtain citizens' personal health data – which by law only trained medics should be able to see.
A member of Montenegro's Council of the Agency for Personal Data Protection, Muhamed Gjokaj, on Wednesday warned that new COVID-19 measures could put citizens' personal data at risk.
He said he feared unauthorized persons could get insight into citizens' personal data, and called on the Health Ministry to be more precise about its new health measures.
"The Health Ministry should explain on the basis of which specific legal norms it has prescribed that waiters have the right to process the personal data of citizens who enter a café or restaurant.
"If there is no adequate legal basis, citizens can sue all those entities that ask to inspect their personal data, which also relates to health information," Gjokaj told the daily Pobjeda.
On July 30, the Health Ministry announced that patrons of nightclubs, discotheque and indoor restaurants must show their ID and National COVID-19 certificate before entering.
The national COVID-19 certificate is a document issued by Health Ministry, which proves that a person has been vaccinated, or has had a recent negative PCR test, or has recovered from COVID-19. According to the Health Ministry, the certificate must be showed to the waiter or club staff.
Montenegro's Personal Data Protection Law specifies that personal data related to health conditions can be inspected only by medical personnel, however. It prohibits inspection of personal data by unauthorized personnel.
On July 30, the head of the Digital Health Directorate, Aleksandar Sekulic, said no violation of citizens' personal data was taking place under the measures, as only the name and date of birth of the person were on the COVID-19 certificate.
"We do not provide medical conditions through the certificates but only the data citizens want to provide. They voluntarily agreed to provide a certain amount of data," Sekulic told a press conference.
On August 3, a lawyer, Andrijana Razic claimed the Health Ministry had violated the law by the new health measures, accusing it of forcing citizens to be vaccinated. She said that non-vaccinated citizens must not be discriminated against in any way.
"It's completely clear that employees in a restaurant or nightclub have absolutely no right to identify citizens, or ask them for health information that is secret by law. The government should seriously consider the possible consequences of pursuing such a discriminatory and dangerous health policy, based on a drastic violation of basic human rights," Razic told the daily newspaper Dan.
According to the Institute for Public Health, there are 1,667 registered COVID-19 active cases in the country. The capital Podgorica and the coastal town of Budva have the largest numbers. On Wednesday, the Health Ministry said that 34.5 per cent of the adult population had been vaccinated against COVID-19.