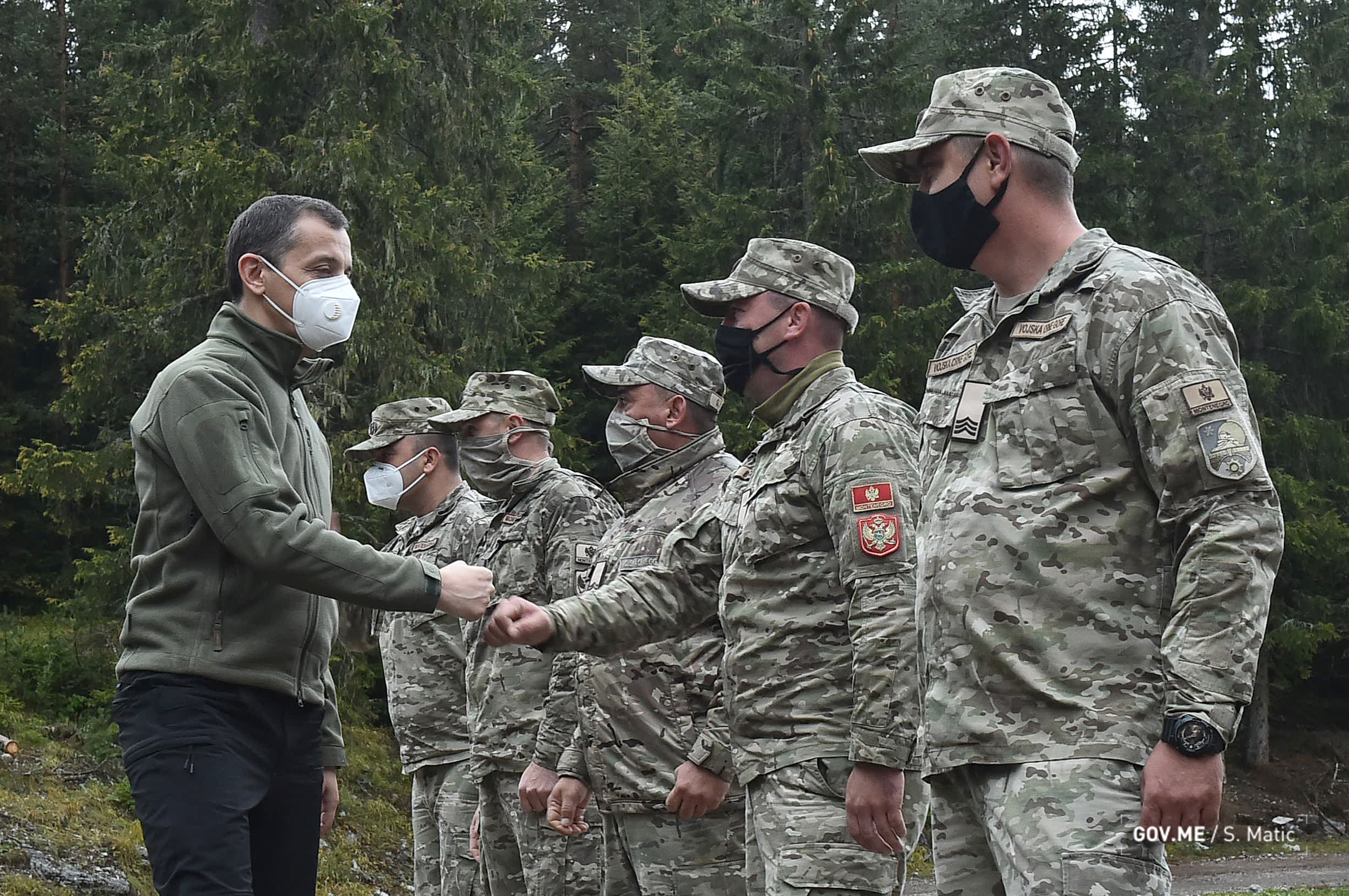 A Montenegrin man was jailed for 15 days for insulting Defence Minister Predrag Boskovic in a Facebook post voicing opposition to army training exercises that have sparked environmental protests.
The Montenegrin misdemeanour court on Thursday sentenced Milan Roncevic from Podgorica to 15 days in jail for insulting Defence Minister Predrag Boskovic in a Facebook post.
Roncevic was arrested after he posted a photo of environmental protests against army training exercises on Mount Sinjajevina in Montenegro and said that the minister "is worse than a pig".
"Roncevic was sentenced to 15 days in prison for violating the Law on Public Order and Peace. This is insulting and insolent behaviour to the detriment of Montenegrin Defence Minister Predrag Boskovic," the court said.
On October 16, environmental activists and local community members started protests on Mount Sinjajevina, near the town of Kolasin, calling on the government to stop the militarisation of the highland pastures.
Protesters warned that they intended to disrupt a military training session announced for this week, claiming that the explosives used would devastate the local environment.
On October 20, Montenegro's Defence Ministry postponed the military training exercises on Mount Sinjajevina. On Wednesday, minister Boskovic said that protests were being misused by political parties.
"The protests in Sinjajevina are not environmental. Some people are just trying to threaten our pro-Western policies," Boskovic told Radio Monenegro.
Since January, there have been several arrests in Montenegro linked to posts on social networks.
On August 26, police arrested a suspect identified by the initials R.R. from the town of Danilovgrad for insulting Montenegrin President Milo Djukanovic and ruling Democratic Party of Socialists MP Petar Ivanovic on Facebook.
On April 9, police arrested an opposition Democratic Front activist for posting fake news about the health of President Djukanovic, claiming he had the coronavirus. Radovan Rakocevic, from the town of Bijelo Polje, was put in custody for 72 hours for spreading panic.
On July 20, Montenegrin police questioned a civic activist and member of the Odupri Se (Resist) movement, Omer Sarkic, for a Facebook post about the anti-government protests in Serbia.
In an ironic post, Sarkic called on the pro-Serbian Democratic Front to stage protests in front of the Serbian embassy in Podgorica over police brutality against protesters in Belgrade.
He cited a fictional press release which claimed that the Democratic Front was was vowing to resist police brutality in Serbia as it does in Montenegro.