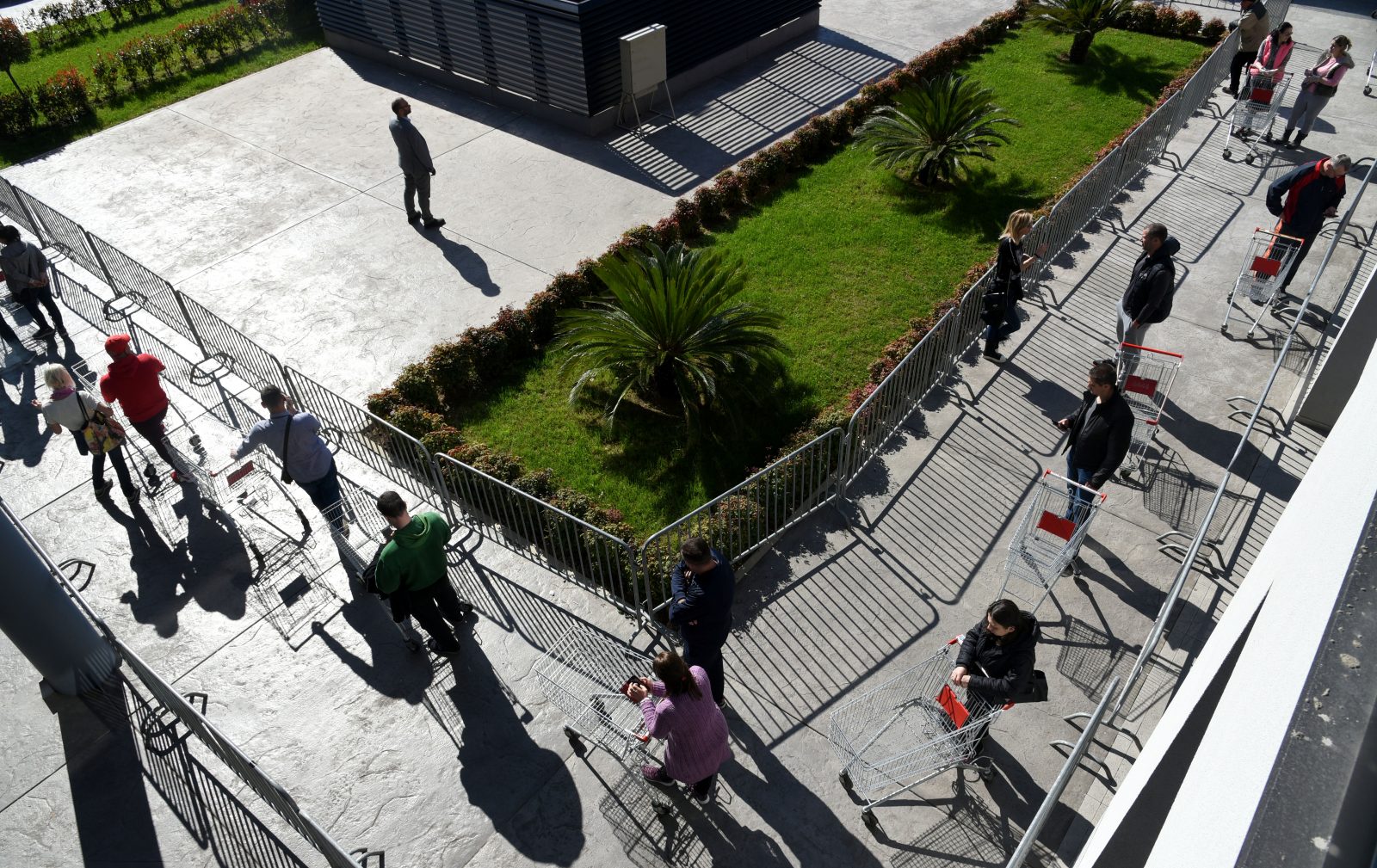 After the first cases of COVID-19 were confirmed in Montenegro, the infected patients' identities were revealed in posts on social media, sparking outbursts of hate speech against them.
After Montenegrin Prime Minister Dusko Markovic announced on Tuesday evening that the country had its first two coronavirus cases, the patients' identities were published by social media users.
Photos of one of the patients and her family were also posted online.
The ethnicities and religious beliefs of the patients were then targeted with hate-speech comments by some people on social networks.
The Montenegrin Association against AIDS, CAZAS, said that that every patient has the right to privacy and medical confidentiality.
"If you share photos of people who are infected on social networks and spread information about their health, you are directly violating [their] privacy and patient's rights. There can be legal consequences for doing that," CAZAS said in a press release.
President of the NGO Civic Alliance, Boris Raonic, warned about the danger of intolerance spreading in country as a result of the coronavirus.
"The stigmatisation of the infected and their families is a great danger in the coming period," Raonic wrote on Twitter.
The first two coronavirus patients in the country had both recently returned to Montenegro, from Spain and from the US. One patient is from the city of Ulcinj and the other from the capital Podgorica.
Montenegro is a multi-ethnic state and is highly unusual in having no overwhelming community that makes up over half of its population.
About 45 per cent of the population identify as Montenegrins and about 29 per cent as Serbs. Albanians make up about 5 per cent of the population.