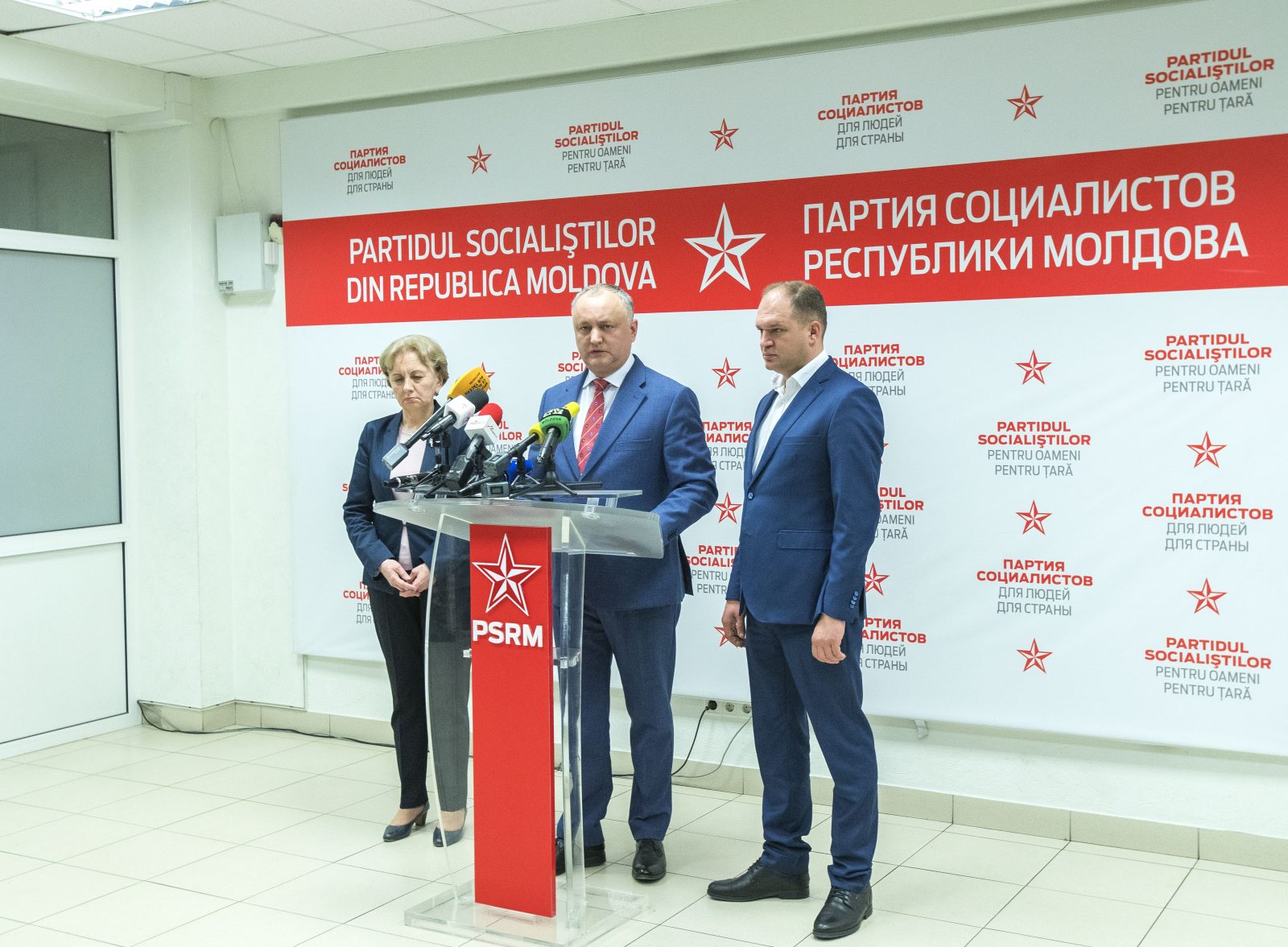 Report says Moldova 1 TV station is anything but politically neutral and openly champions President Dodon and his Socialist Party – and that this bias has grown worse since the pandemic started.
President Igor Dodon and his Socialist Party colleagues have received favourable treatment on the main national television station in Moldova, Moldova 1, according to a study by the Centre for Independent Journalism in Moldova.
The study, conducted between March 9-15, monitored the main daily news bulletins as well as the most important political TV shows each day of the week.
The report says that President Dodon was presented in a positive context in almost all news items and that the governing Socialist Party was also favoured over the opposition parties.
The public broadcaster has adjusted its informational content to suit the agenda of the government, the central public authorities being most frequently mentioned and quoted in the news, the study said.
Opposition parties and politicians were disadvantaged by being rarely quoted, and in terms of air time about their actions in news bulletins, it added.
In the news bulletin of March 9, for example, the report said, Moldova 1 quoted a Socialist Party deputy, Corneliu Furculita, urging opposition leaders Maia Sandu, of the PAS, and Ala Nemerenco, a former health minister, to "refrain from using the COVID-19 pandemic to do more political PR".
The study argues that Moldova 1 has deviated from the best journalistic norms and also does not give opposing views the right to reply.
It said the TV station presented the President as a kind of "National Saviour/Messiah" in the current pandemic as soon as the first case of COVID-19 infection was reported on March 7.
"Starting from the fact that Moldova 1 is a public station, not a state-owned-one, the journalists and the employees of this institution should understand that they are in the service of Moldovan citizens," expert Victor Gotisan said.
He urged the Audiovisual Council, CCA, to take action against such practices and restore the editorial independence of the national television station.