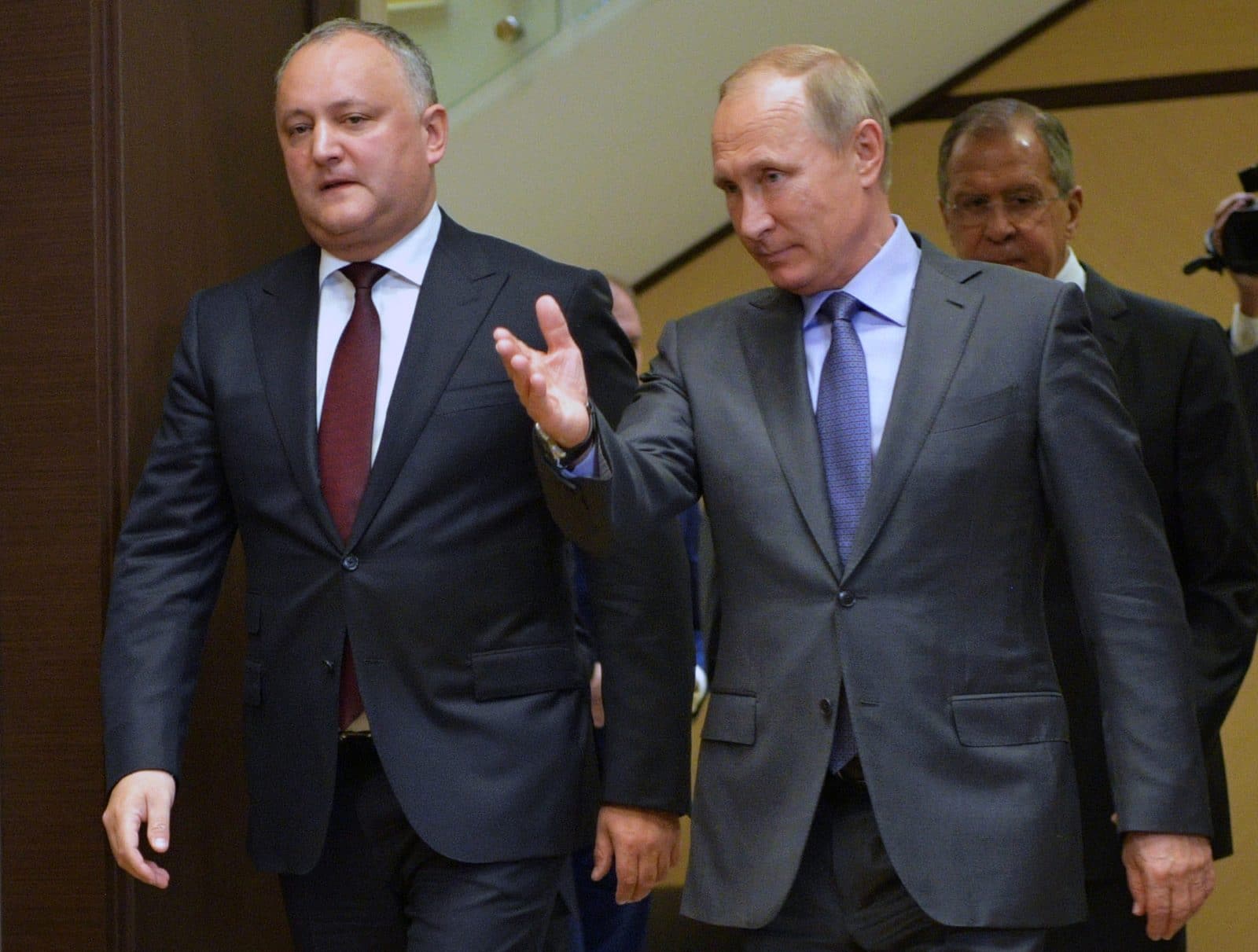 The RISE Moldova investigative media outlet won a lawsuit against the Moldovan state after it was sued for revealing murky financial schemes involving the country's pro-Russian former president Igor Dodon.
The European Court of Human Rights on Tuesday ruled in favour of RISE Moldova after the investigative media outlet was sued for defamation for an article alleging that there was offshore financing from Russia of the Moldovan Socialist Party's presidential election campaign in 2016.
"The European Court of Human Rights held, unanimously, that there had been a violation of Article 10 [freedom of expression] of the European Convention on Human Rights," the court said in a statement.
The court also awarded the plaintiffs 3,800 euros in damages, costs and expenses.
"Today's decision is a strong encouragement for Moldovan journalists and investigative reporters to do their job honestly and without fear of frequent pressure from corrupt politicians, but also from intimidation from businessmen connected to public money," the director of RISE Moldova, Iurie Sanduta, told BIRN.
According to the RISE Moldova investigation called 'Dodon's Bahamas Money', the Socialist Party allegedly benefited from money coming from a secretive business with an offshore company in the Bahamas, which was connected to the Russian Federation.
The company allegedly transferred over 30 million Moldovan lei (about 1.5 million euros) to the party.
The money entered Moldova a few months before the 2016 presidential election through Exclusiv Media. Exclusiv Media is owned by Corneliu Furculita, a Socialist MP and childhood friend of Igor Dodon, who was running as the Socialist candidate in the election.
Based on loan agreements, millions of Moldovan lei flowed from the company to several who were members of the Socialist Party or close to it. The money was used to sponsor Dodon's presidential campaign.
RISE Moldova's journalists were sued by both Exclusiv Media and the Socialist Party back in November 2016.
The first-instance court ruled in favour of Exclusiv Media and the Socialists in December 2017, but RISE Moldova challenged the decision at the Moldovan Court of Appeal.
However, both the Court of Appeal and the Supreme Court of Justice rejected their legal challenges, so RISE Moldova's director Sanduta filed a complaint to the European rights court in January 2019.
"Moldovan judges issued a decision in favour of Dodon, who had already become president. We decided to go to the ECHR and fight for freedom of expression because our investigation had a lot of evidence that exactly proved the facts described in the journalistic investigation," added Iurie Sanduta.
In March 2020, RISE Moldova eventually won its domestic legal battle against Exclusiv Media at the Chisinau District Court.