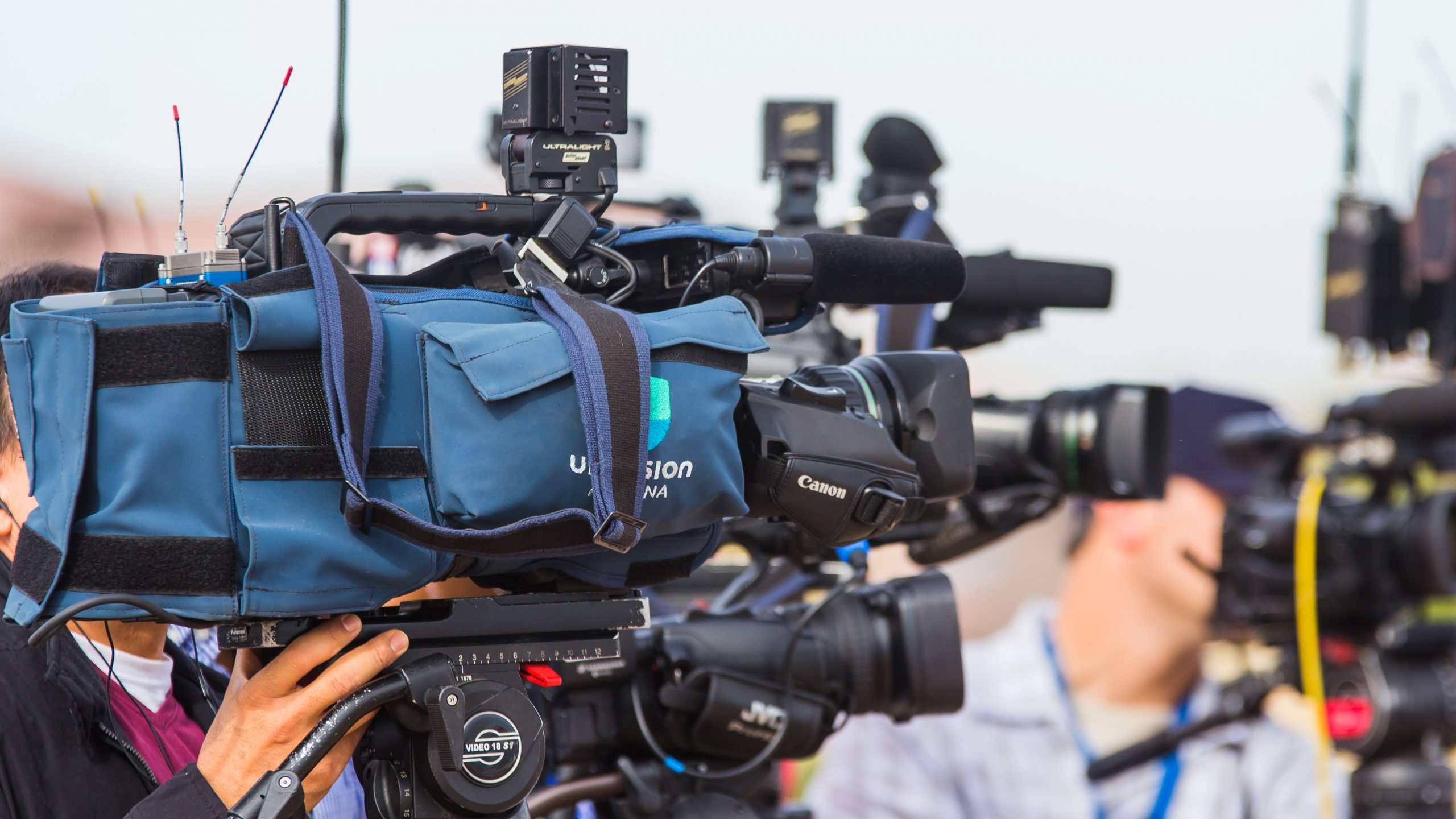 Media freedom remains a problem in many Balkan states, with journalists working in highly polarised political environments and encountering threats from criminal groups, says Reporters Without Borders' 2022 World Press Freedom Index.
Reporters Without Borders' 2022 World Press Freedom Index, published on Tuesday, says that over the past year there has been a large increase in "polarisation amplified by information chaos" – a phenomenon that has also affected the troubled media environment in the Balkans.
The international watchdog organisation says the information chaos is a result of "a globalised and unregulated online information space that encourages fake news and propaganda".
In the Balkans, the situation declined significantly in several countries including Albania, Bosnia and Herzegovina and Greece, according to Reporters Without Borders' ranking system of 180 states worldwide.
However, other states such as Montenegro, North Macedonia, Moldova, Bulgaria, Kosovo and Serbia rose in the watchdog's rankings – although it continued to highlight shortcomings in all Balkan countries.
According to Reporters Without Borders, press freedom in Greece suffered serious setbacks over the past year, with journalists regularly prevented from being able to properly cover issues from migration to COVID-19.
The assassination of veteran Greek crime reporter Giorgos Karaivaz in April 2021 remains unsolved despite the government's promise of a quick investigation.
Last year Greece ranked 70 out of 180 countries in the Reporters Without Borders report and this year it has been ranked 108, a fall of 38 places.
Albania fell 20 places in the Reporters Without Borders index, from 83 last year to 103. The report says that the editorial independence in the while journalists are being targeted by organised crime groups and even by police violence, and the state is failing to protect them.
Meanwhile, private media outlets are owned by businessmen who have links with politicians.
Bosnia and Herzegovina also fell in the rankings from 58 in 2021 to 67. The report says that the media operates in a relatively favourable legal environment but in an extremely unfavourable political and economic situation.
"Journalists do not feel protected while doing their work. There are large differences in media freedom and the quality of journalism across the country," the report adds.
Romania fell by eight places to 56 in the ranking from 48. "Romania can boast of a diverse, relatively pluralistic media landscape that produces hard-hitting public interest investigations. Pressure from owners, lack of transparency in financing or market difficulties, however, hamper the reliability of the information," the report says.
Several countries rose in the rankings even though problems persisted.
North Macedonia ranked 57, up from 90. But Reporters Without Borders notes that although journalists in the country do not work in a hostile environment, the "widespread misinformation and the lack of professionalism", contribute to a decrease in trust in the media, which puts journalists at risk from threats and attacks.
"The overall environment remains favourable to press freedom and allows for critical reporting, although transparency of institutions is rather poor," it adds.
Montenegro was ranked 63 out of 180 in 2022 compared with 104 the previous year.
The report notes that the country's constitution and laws guarantee freedom of speech and expression, but press freedom continues to be threatened by political interference, unpunished attacks on journalists and economic pressures.
"After [former ruling party] DPS's first loss of power in 2020, government pressure and attacks on journalists have somewhat weakened. However, there is a fear that foreign owners of certain channels will influence the editorial policies in the interest of other governments or their local political favourites," the report says.
Moldova advanced from 89 in 2021 to 40 this year. However, the report cautions: "Moldova's media are diverse but extremely polarised, like the country itself, which is marked by political instability and excessive influence by oligarchs."
Bulgaria also scored an improvement from last year, climbing to 91 places from 112, but Reporters Without Borders says that the few independent voices in the country's media work under constant pressure.
"Intimidation from politicians as well as administrative and judicial pressures against publishers and journalists are a common practice," the report says.
The report says that Kosovo scored an improvement on last year, climbing to 61 from 78, but highlights that although the media market is diverse, its development is limited by its small size and strict separation along ethnic lines.
Despite improvements, the report says that Kosovo journalists "have been increasingly targeted by SLAPPs [Strategic Lawsuits Against Public Participation] initiated by business groups and politicians".
It also says that investigative reporters covering organized crime and corruption are regularly threatened.
However, it adds: "Online news portals include strong brands such as BIRN or Kosovo 2.0, the latter being one of the few media outlets publishing in both Albanian and Serbian."
Serbia ranked 79 on this year's Reporters Without Borders index, up from 93 last year. In a highly polarised political climate, according to the watchdog, "journalists are regularly subjected to political attacks instigated by members of the ruling elite that are amplified by certain national TV networks".
"Neither politicians nor institutions, including the Regulatory Authority of Electronic Media (REM), composed mostly of individuals appointed by the government, have been willing to remedy the situation," the report says
"In addition, journalists critical of the ruling party have restricted access to interviews with government representatives and to public information," it adds.
It notes that many attacks on journalists remain unresolved, highlighting the case of the 1999 assassination of Slavko Curuvija, which is still waiting for a final court verdict.
Croatia also scored an improvement compared with 2021, jumping from 56 to 48 but the report cautions that "the government is failing to protect journalists against legal attempts to muzzle them, and against organised crime. The government itself represents a threat to press freedom."
The report says that authoritarianism is gaining ground in Turkey, challenging media pluralism.
"With 90 per cent of the national media now under government control, the public has turned, during the past five years, to critical or independent media outlets of various political persuasions to learn about the impact of the economic and political crisis on the country," it explains.
It notes that all possible means are being used to undermine critics in the Turkish media and the future looks gloomy with new elections coming next year.
However, Turkey scored better than in 2021 in the watchdog's rankings, climbing slightly from 153 to 149.