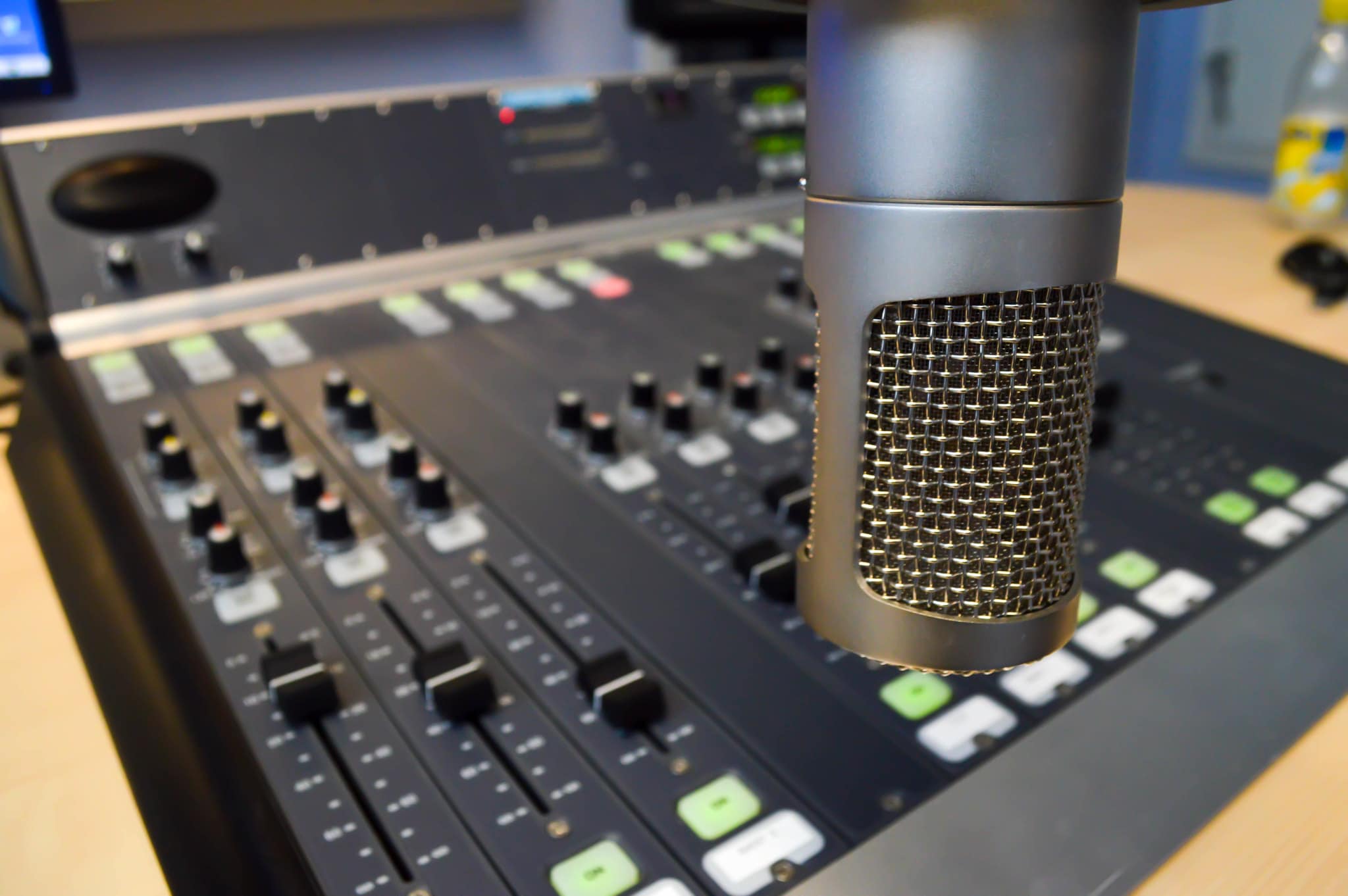 As a funding crisis threatens the future existence of one of Europe's oldest and strongest non-commercial radio stations, media organizations, politicians and individuals have voiced strong support for it.
Following news that Slovenian Radio Student will lose its funding from the Student Organisation of the University of Ljubljana, SOU, many NGOs, faculties, unions, local and international press freedom watchdog organizations have voiced their support for "one of Europe's oldest and strongest non-commercial, alternative radio stations".
Its editor-in-chief Matjaz Zorec told BIRN that relations between the student organisation and Radio Student have been bad for years and that everything worsened after the recent election of the main student body. Its session, held at the end of last year, then proposed to allocate the radio "zero euros".
"Now there is a public alarm… Our request is not that complicated, 120,000 euros, that's a little more than 4 per cent of their budget," Zorec said.
According to Radio Student, the reason for the latest budget cut is critical reporting on the SOU structure and management.
While support from the SOU represents less than a fourth of radio's total funding, its withdrawal would jeopardise the whole funding structure which derives from the co-funding of various national and European projects.
"We are financed through Slovenian and European projects, but we cannot do these projects without this money [from SOU]. If we do not have that money, it is a radical cut," Zorec said.
SOU, on the other hand, says the real problem is a constant reduction of funds for the entire student organisation. In 2010, the SOU's financial plan foresaw revenue of 7.5 million euros, dropping to only 2.9 million in 2021, it said on January 6.
In another press release, on Monday, the organization stated that "reduction of funds is not related to the reporting of Radio Student but only to the reduction of funds available to SOU", adding that it still supports "free and democratic media reporting".
It said it was "disturbing" that Radio Student "creates public pressure and publicly slanders individuals before trying to resolve the issue of founding within the organisation".
It said the final version of 2021 SOU's financial plan will be adopted on Thursday, and some amendments are possible. Zorec says SOU offered some amounts to Radio Student in the meantime, but that they are not enough.
50 year old great Radio Študent threatened to lose its funding in #Slovenia ! We support you @radiostudent !! via @efjeurope @novinarSI @ValenCinna @GI_Slowakei @globalfreemedia @ECPMF https://t.co/1yWbswvuGa

— Renate Schroeder (@renatemargot) January 12, 2021
On Tuesday, meanwhile, the European Federation of Journalists, EFJ, joined its affiliates in Slovenia in condemning the SOU's withdrawal of funds, and supporting Radio Student's calls.
Established in 1969, Radio Student is one of Europe's oldest and strongest non-commercial radio stations, offering diverse and dedicated programme activities, covering current political, social and cultural phenomena.
More than 300 organizations and more than 1,000 individuals have signed a petition supporting Radio Student. Most Slovenian MEPs also reacted and warned that depriving the radio station of funds would be in contradiction with EU media plurality goals and efforts.
A number of local and international press freedom watchdog organisations have accused the Slovenian government led by right-wing Prime Minister Janez Jansa of using the pandemic to restrict media freedoms and make often personal attacks on journalists.
Although Zorec says that the government is not directly involved in the problem of radio financing, he says that "such a climate has developed that to some people [limiting media freedom] seems normal".
"The media were attacked in Slovenia, the vast majority of the public is against it," he concluded.