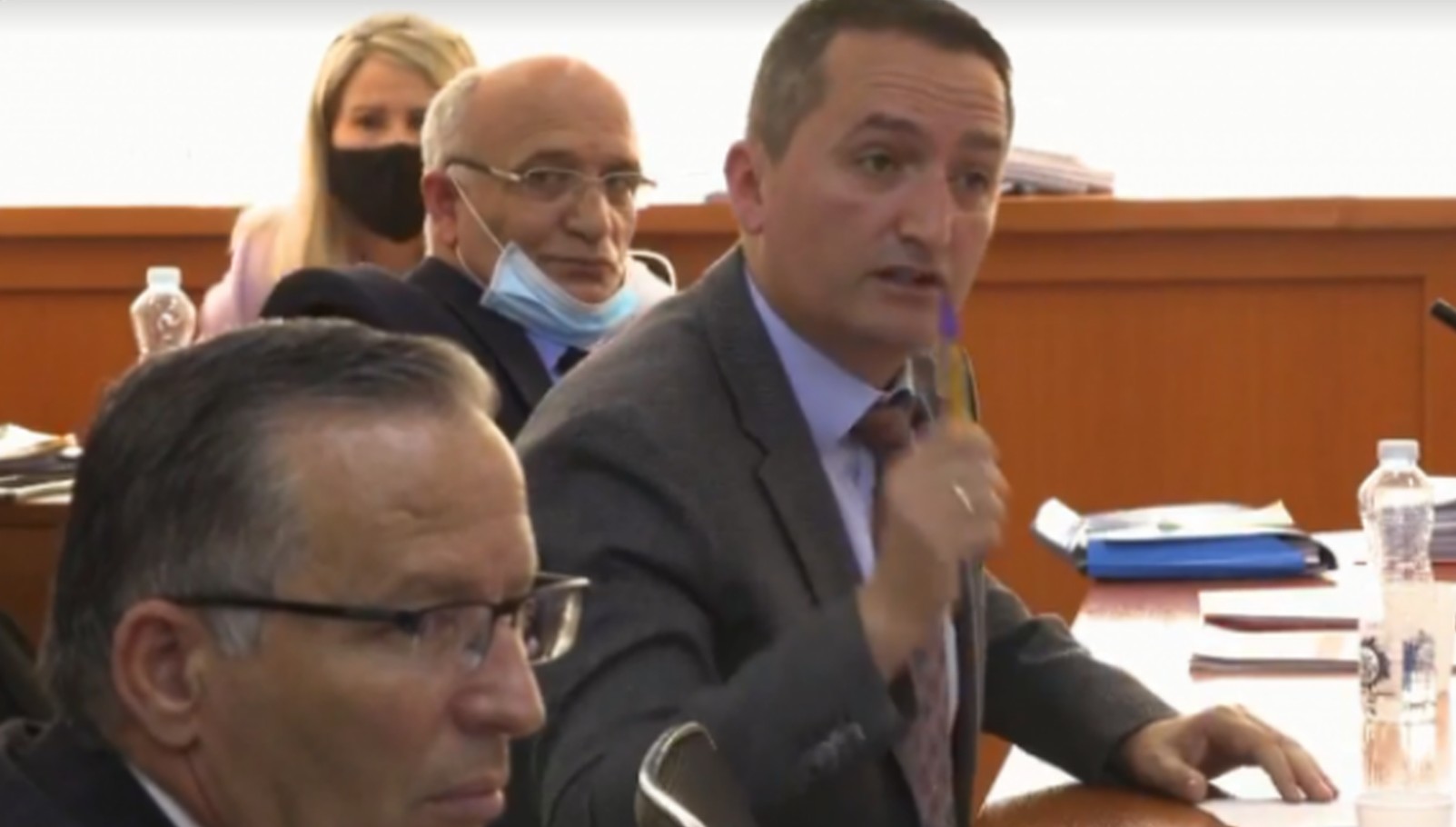 Broadcaster board axes Ngadhnjim Kastrati as general director by nine votes to one, citing neglect of 'irregularities, abuses, lack of work, nepotism … and continued biased reporting.'
The newly elected board of the Kosovo public broadcaster, Radio Television of Kosovo, RTK, has dismissed Ngadhnjim Kastrati as director for not performing his duties effectively and for violating RTK law.
"I received notification of my dismissal at home where I have been in isolation for several days due to COVID-19," Kastrati announced on Facebook. "I was not notified of any dismissal procedure and nor was there an item on the agenda for my dismissal," he added.
Kastrati was dismissed by nine votes in favour and one against. "The decision for the dismissal is based on numerous violations of the Law on RTK and other sub-legal acts in the RTK during Kastrati's mandate. The RTK Board concluded that the general director neglected irregularities, abuses, lack of work, nepotism … and continued biased reporting by the public broadcaster," the board said.
Last year, Kastrati was grilled about nepotistic job appointments by two parliamentary commissions that oversee RTK. Kastrati then defended the employment of family members of former president Hashim Thaci, now facing war crimes charges at the Kosovo Specialist Chambers in the Hague. He said MPs should not interfere in recruitment processes.
BIRN reported on how Thaci family members were hired as a copyright experts, a camera operator and in the marketing department.
In its 2020 report on Kosovo's progress, the European Commission said that RTK "remains vulnerable to political pressure and influence", mainly due to being "directly state-funded, with its budget determined annually by the Assembly".
According to the report, RTK at the time had 1,024 employees, of whom 806 were on regular contracts and the rest working part-time. Just over two-thirds of the broadcaster's budget went on salaries, it said. The general consensus is that RTK has too many employees.
The board's decision to dismiss Kastrati also cites a 2020 National Audit report, which identified mismanagement and unwillingness to improve and resolve RTK problems, mismanagement by RTK marketing contracts, and mismanagement of invoice contracts.
During Kastrati's mandate, which was due to end in early 2022 anyway, there were accusations also that RTK would propagandize for certain politicians, and that there was budget misuse.
In its dismissal decision, the RTK board claimed Kastrati failed to open proper vacancy positions for the needs of RTK and had violated the law by allowing an editor-in-chief to remain in post since 2019 when the law allows only six-month terms.
The board claimed Kastrati has violated RTK's internal Regulation on Material and Disciplinary Responsibilities by not taking "corrective measures after ascertaining violations by employees". For example, Ridvan Berisha on January 10 confirmed via email that he had not been to work for almost a year – but continues to be paid by RTK.