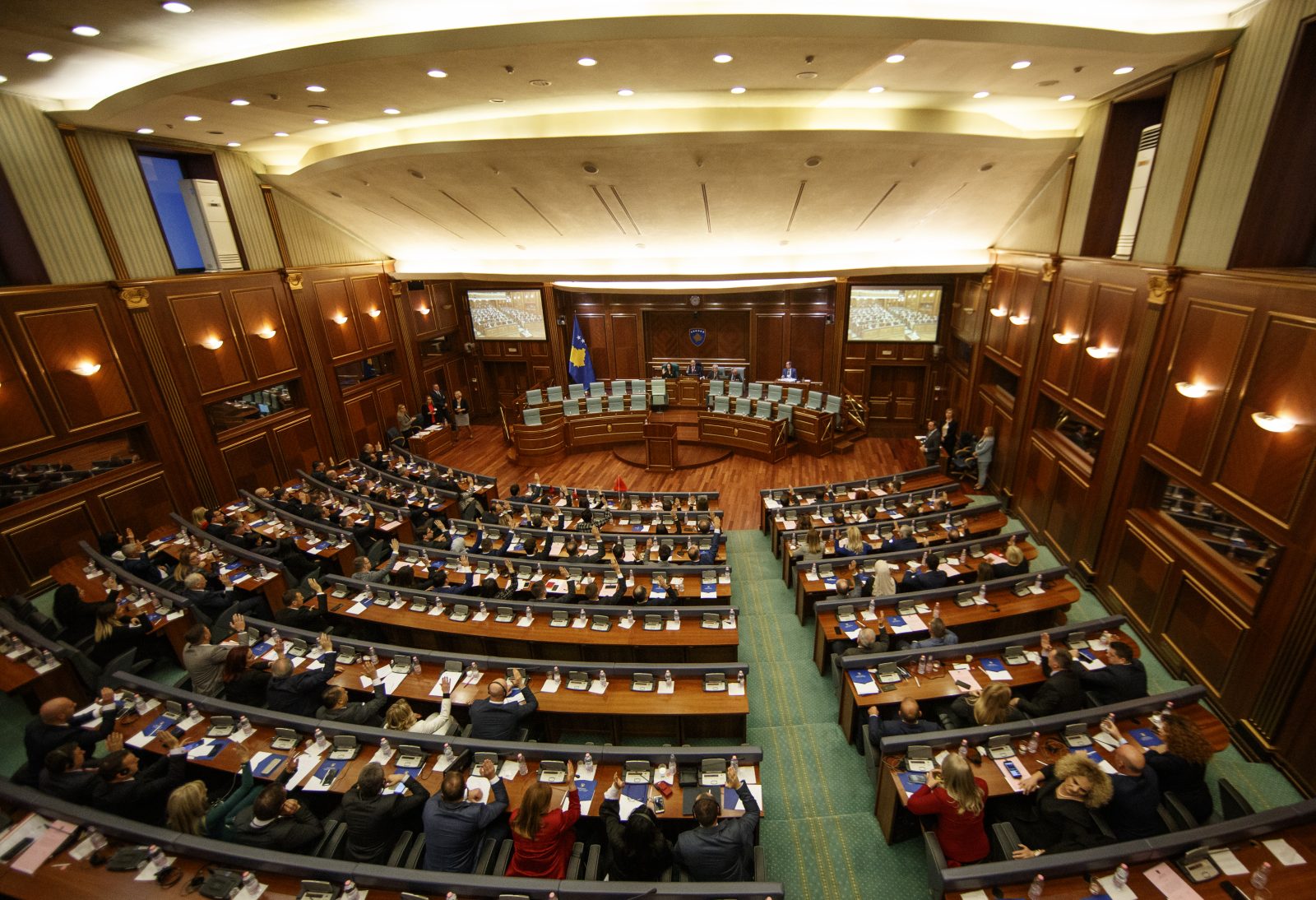 Authorities have been urged to remove a recently-elected member of the Independent Media Commission after it emerged that he had been working with the Democratic Party of Kosovo contrary to regulations on political involvement.
Granit Musliu, who was elected as a member of the Independent Media Commission by MPs in the Kosovo Assembly on Monday, was recently active in the Democratic Party of Kosovo, PDK, contrary to regulations prohibiting recent political involvement, BIRN has learned.
The IMC, which is responsible for the regulation, management and oversight of broadcasting frequencies in Kosovo, is under the direct authority of the Kosovo Assembly.
To be considered as a member, a candidate should not have been actively engaged in politics in the past two years. However, BIRN found that Musiu had been politically active as deputy head of the PDK's youth wing in Skenderaj/Srbica and had participated in a PDK meeting this year.
Vetevendosje (Self-Determination) party MP Agon Batusha raised the issue on Tuesday at a meeting of the Parliamentary Committee on Local Government, Public Administration, Regional Development and Media, arguing that Musliu should be dismissed from the IMC.
"We realised he had been active until the beginning of the pandemic. We as the Commission have been misled," said Batusha.
The chairman of the IMC, PDK MP Mergim Lushtaku, said that he was informed that Musliu "resigned in September last year" from the position of deputy chairman of the PDK's Democratic Youth of Kosovo.
But Valon Ramadani, an IMC member from Vetevendosje party, said that a report published on BIRN Kosovo's Kallxo.com website made Musliu's political affiliations with the PDK clear.
"I congratulate Kallxo.com that they did the news in such a way that they left us no doubts at all," said Ramadani.