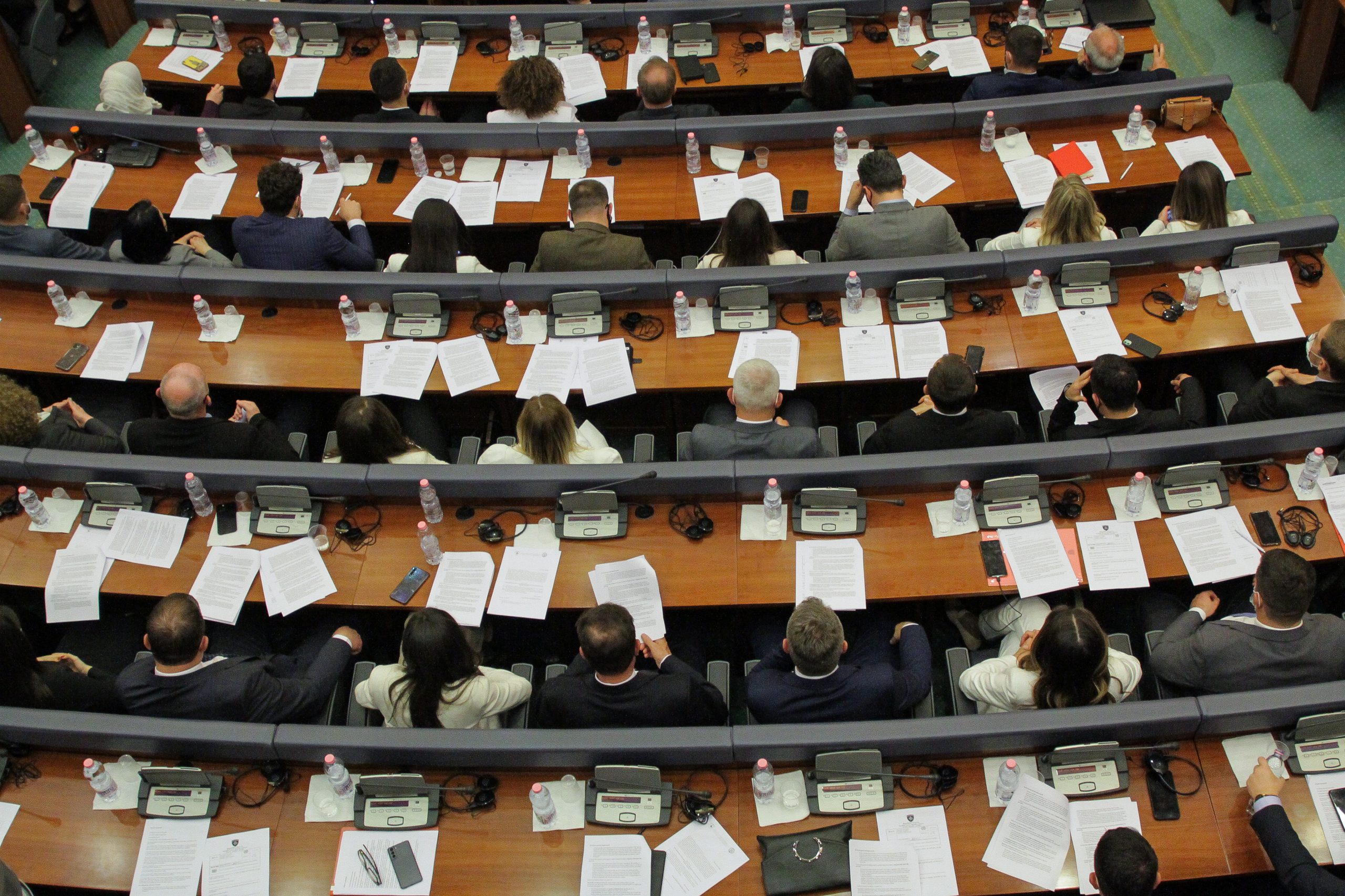 Politics have kept the post of Kosovo privacy commissioner vacant since 2019. Can parliament now break the deadlock at the fourth time of asking?
Three times Bujar Sadiku put himself forward for the post of commissioner at Kosovo's Information and Privacy Agency, where he serves as director. Three times the recruitment process collapsed. When it was advertised in April for a fourth time, Sadiku stood aside.
"I have tried three times," he said.
The post of commissioner is vital to the implementation of laws regulating access to public documents and the protection of data privacy, but it has been vacant since 2019.
The first time it was up for grabs, the competition was scrapped after the British embassy, engaged by the government to improve transparency and keep politics out of public sector recruitment, said that none of the candidates was right for the job. Two subsequent attempts failed when lawmakers were unable to bridge their political differences to endorse a candidate.
And ordinary Kosovars are paying the price. Without a commissioner, Kosovo's Law on Access to Public Documents and Law on the Protection of Personal Data cannot be implemented, leaving individuals unprotected from violations of their personal data privacy and journalists unable to challenge institutions which refuse to release information of public importance.
"We have an institution that has been unable to function for more than two years," said Mexhide Demolli, executive director of the NGO FOL Movement.
All eyes on ruling Vetevendosje

Albin Kurti. Photo: BIRN/Urim Krasniqi
With the power to levy fines against offenders, the commissioner should play a key role in improving transparency in the public sector and protecting members of the public against invasions of their data privacy. But experts say the Agency is already under heavy political interference and all parties have an interest in who takes the top job.
Once again, MPs are currently interviewing candidates for the post, before a shortlist is submitted to a parliament vote.
But it will go ahead without the oversight of the British embassy, which pulled out in August last year after the collapse of the last recruitment process.
Flutura Kusari, an expert in media law who has monitored the recruitment process, said it was of great importance that lawmakers select someone with "integrity".
"The Commissioner should be someone who has courage and who is independent because it is dangerous if this person is controlled by politicians," Kusari told BIRN.
"Currently, the Agency is under political control; it does not act independently, numerous opinions it has issued violate international standards of freedom of expression."
"The failure belongs to all political parties because they failed to find consensus," she said. "But, so far, the blame should be on those parties which held power – PDK [Democratic Party of Kosovo] and LDK [Democratic League of Kosovo]. Now we have to wait and see what Vetevendosje will do," Kusari said, referring to the current ruling party of Prime Minister Albin Kurti.
Meanwhile, the complaints are stacking up, said Demolli.
"We have many complaints from citizens whose personal data has been violated by different companies sending promotional messages to their phones," she told BIRN. Without a commissioner, such companies escape sanction.

Illustration. Photo: BIRN/Urim Krasniqi
Journalists frustrated
The situation is also making life difficult for journalists, who have no one to turn to if institutions do not respond to or refuse requests for access to information.
"The most frequent manner in which requests for access to public documents are rejected by institutions is via silence," said Kastriot Berisha, a member of the Kosovo Press Council, which gathers print and online media in Kosovo, and a journalist with BIRN Kosovo.
"Currently, we address complaints to the People's Advocate, but he can't force institutions to provide access to public documents, only facilitate it."
Sadiku said the delays were damaging the Agency and costing the public.
"Many complaints are pending," Sadiku told BIRN. "Each day the Agency remains without a commissioner implies delays in addressing the complaints. Many complaints could lose all meaning if they are not addressed in time."