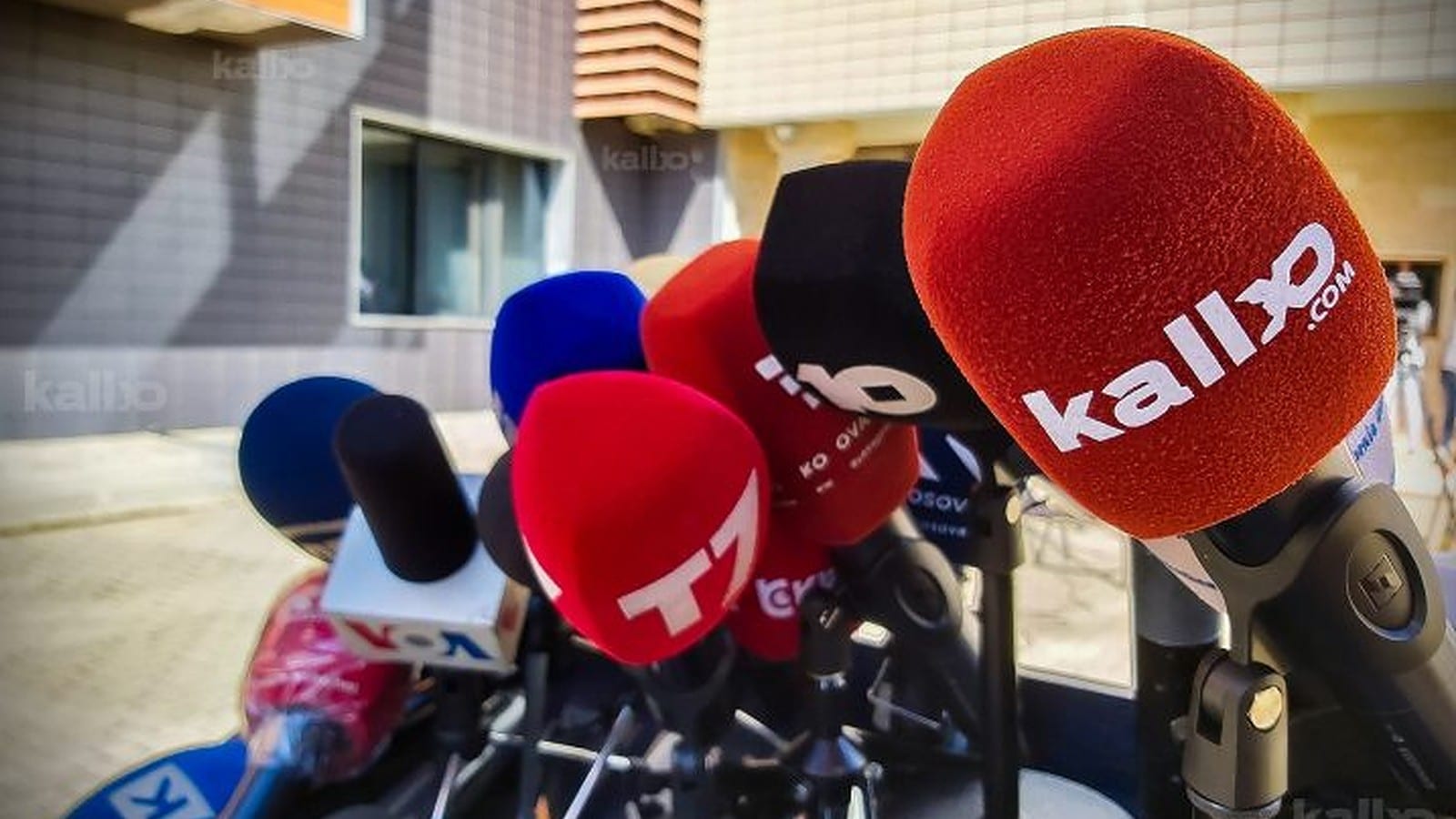 Proposals to regulate 'toxic' online media content by law have drawn concern from the Press Council of Kosovo and the Association of Journalists of Kosovo, which have described the initiative as 'harmful'.
The Press Council of Kosovo, PCK, and the Association of Journalists of Kosovo, AJK, on Wednesday voiced concern over the proposed regulation of online media content under the Law on the Independent Media Commission, IMC, deeming it a violation of "international rules of journalism".
The IMC is an independent state body that regulates, manages, and oversees TV broadcasting in Kosovo but now it has said it wants video production on local websites added to its jurisdiction. Print media are already monitored by the PCK.

The PCK is a self-regulatory body formed by the print media in Kosovo, which is recognized by the Assembly of Kosovo through the Law on Defamation and Insult. Rulings that the PCK issues for parties and the media are "respected and valued by local courts in cases where they decide for defamation and insult".
"Each of the media should be held accountable for their actions before state bodies, based on relevant laws, but initially no one can better assess their ethics than the media themselves, or professionals of the field," the PCK and AJK said in a joint press release.
The reaction comes after the IMC head, Xhevat Latifi, said a new law on the IMC should include audio-visual content of websites within its auspices.
Latifi said this at a presentation of the IMC's Annual Report for 2020 to parliament's Committee on Local Government, Regional Development and Media on Tuesday. "We are witnessing a toxic state of media vocabulary in Kosovo," Latifi said, justifying the initiative.
Later he told BIRN that the initiative was not his own and explained it as "concern of society".
"I have stated that portals which deal with audio-visual production would best be included in the new law; not all portals, only these which deal with audio-visual parts. It is only a request. We are only measuring the public, their concerns. I have presented it as a concern of society, we cannot say this is my opinion or IMC position," he said.
The Press Council and journalists' associations deem the idea dangerous.
"Initiatives to control and evaluate ethics for print and online media by a state organisation are harmful and do not help the media and journalists," their press release said.