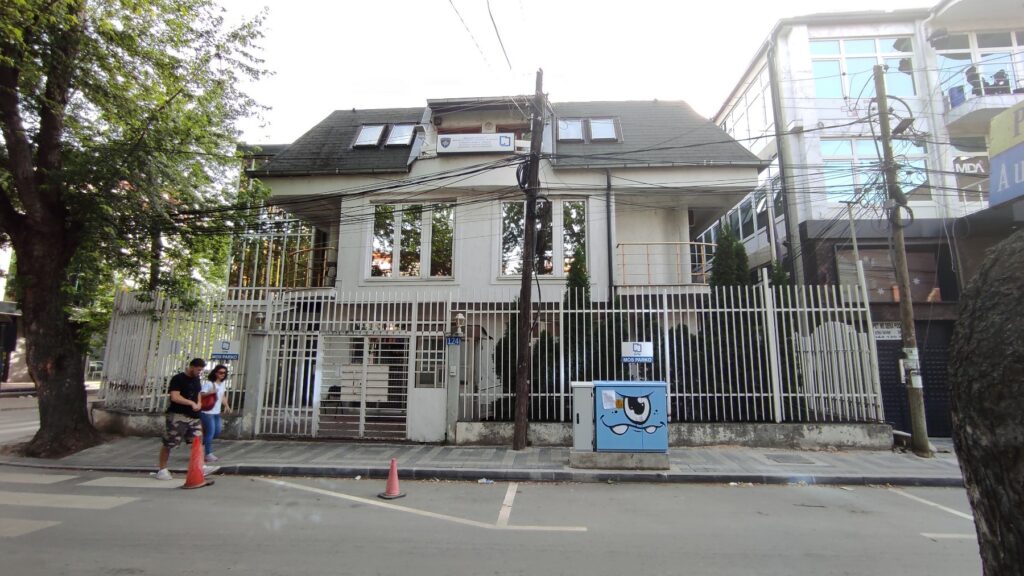 Kosovo has temporarily outlawed the broadcasting of Russian television channels to prevent the spread of Russian propaganda about its war on Ukraine.
The head of Kosovo's Independent Media Commission IMC, has defended its decision on Saturday to ban the broadcasting of Russia Today and RT Documentary TV channels in Kosovo, saying it took the decision to prevent the spread of Russian propaganda following the Russian military invasion of Ukraine.
The two channels are broadcasted in the Serb-run north of Kosovo by MTS, Serbia's state telecom company. Serbia and Russia are close allies.
The head of the IMC, Faruk Rexhaj, told Prishtina Insight that it was important to counter misinformation about the war.
"We have appealed to the media to provide sources of information. The decision does not match a violation of media freedom, but measures must be taken not to spread misinformation," he said.
He said Russia Today and RT Documentary were widely watched in Serb-majority municipalities in northern Kosovo. "Today we are on the ground and identifying all distribution operators, to see if there are other [Russian] channels on platforms," ​he said.
According to him, the decision is not a permanent restriction but only temporary prevention, until the situation in Ukraine improves. As Russia's assault on Ukraine continues, fears about what is being served to citizens through the media, and the security of the source of information, have grown.
"Taking into account that the security of the Republic of Kosovo is related to the fate and security of other democratic countries, the IMC considers it necessary and indispensable to take this decision," the decision for the ban read.
On Sunday, the President of the European Commission, Ursula Von der Leyen, said Russian TV channels would be banned across the EU, attacking what she called "a media machine".
"We will ban the Kremlin's media machine in the EU. The state-owned Russia Today and Sputnik, and their subsidiaries, will no longer be able to spread their lies to justify Putin's war," she wrote on Twitter. "We are developing tools to ban their toxic and harmful disinformation in Europe," she added.
The IMC is responsible for regulating, managing and supervising the spectrum of broadcasting frequencies in Kosovo.
It licenses public and private broadcasters, determines and implements the broadcasting policy and regulates the rights, obligations and responsibilities of natural and legal persons who provide audio and audiovisual media services.
BIRN itself monitors the media in Kosovo, tracking information with unreliable sources about the attacks in Ukraine.
As fierce fighting continues in Ukraine, a meeting was scheduled to take place between leaders of both countries. Airstrikes have targeted several cities and overnight Russia bombed Chernihiv and Kharkiv, Ukrainian officials said.