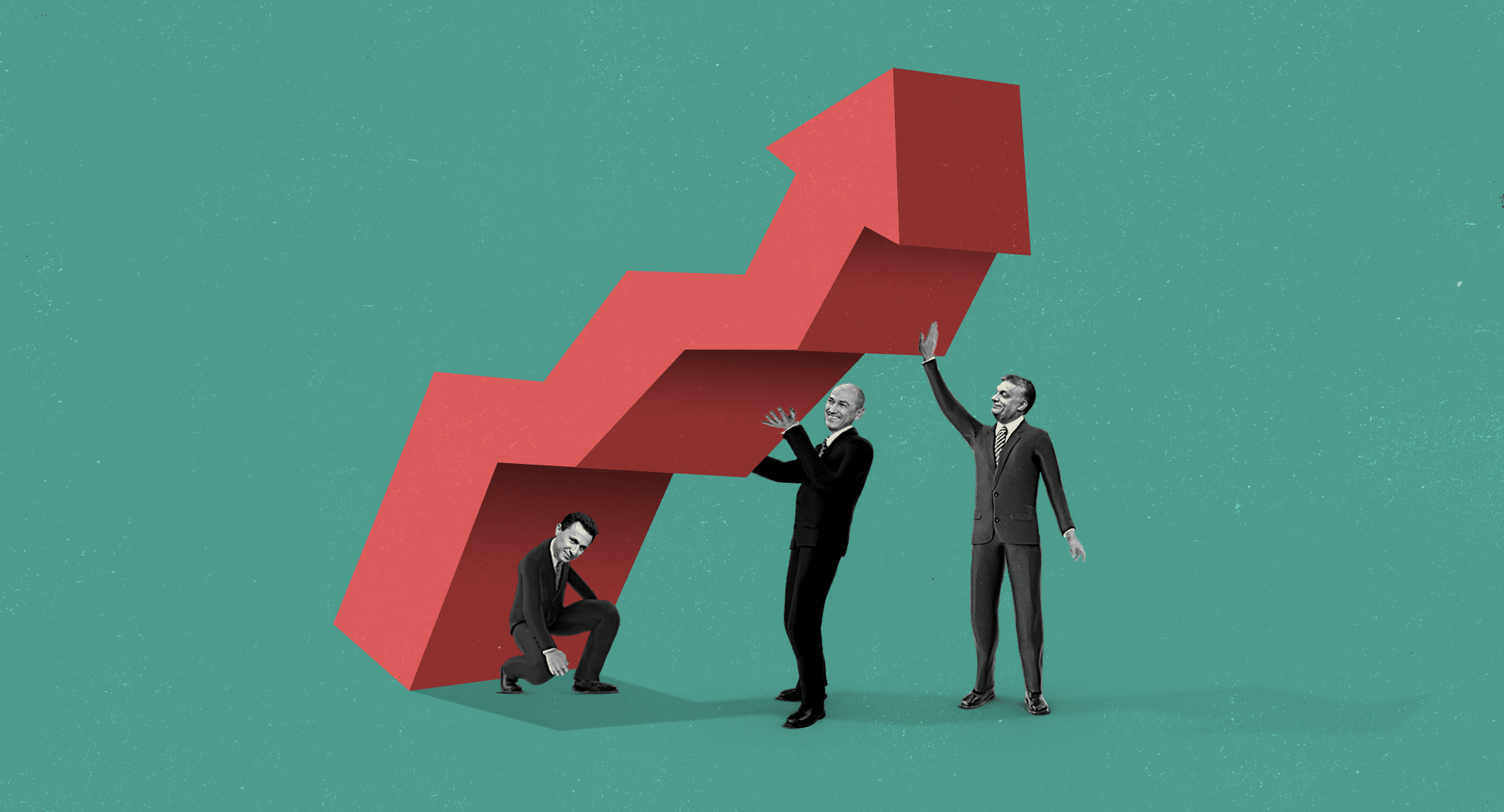 As the European Commission responds to questions about Hungarian media acquisitions in Slovenia and North Macedonia, BIRN reveals that even though media companies linked with Orban's Fidesz party have seen revenues rise in the region, they are generating less engagement than local competitors.
When Hungarian investors completed the purchase of the Slovenian state-controlled Planet TV for almost 5 million euros in October, it was the latest in a series of media takeovers in Slovenia and North Macedonia by Hungarian businessmen.
The Planet TV buyer, TV2 Média Csoport Zrt, was reportedly co-owned by Jozsef Vida, one of the wealthiest Hungarians, described as a member of the business circle around the ruling Hungarian party of Fidesz.
The Hungarian expansion started in 2017, when three companies from Budapest – Ridikul, Ripost and Modern Media Group – bought Slovenia's Nova24TV. In 2018, Ripost and Modern Media Group left Nova24TV when two companies Hespereia and Okeanis became the new owners of their shares. Both companies were established on the same day in November 2018, by the same lawyer.
Among the owners of the Hungarian companies were Peter Schatz and Agnes Adamik, who later changed her name to Agnes Kovacs. They both previously worked for the Hungarian state broadcaster. Also involved was Arpad Habony, as a co-owner of Hungary's Modern Media Group.
Ripost and Modern Media Group left Nova24TV when two companies Hespereia and Okeanis became the new owners of their shares. Both companies were established on the same day in November 2018, by the same lawyer. One of the companies, Hesperia, is owned by Agnes Kovacs.
Nova24TV is co-owned by members of the Slovenian Democratic Party (SDS), which is headed by the current premier, Janez Jansa, one of the main allies of Hungarian Prime Minister Orban in the EU. The investment was reportedly backed by Karoly Varga in 2016, a billionaire whose construction companies have been among the biggest winners of the public contracts handed out by the Hungarian government in recent years.
Following that deal, Peter Schatz's R-post-R acquired a majority share in Nova obzorja, the publisher of Demokracija, a political weekly co-owned by the SDS. 
 Macedonian charges made against Hungarians

Macedonian financial police have filed charges against Peter Schatz for tax evasion, BIRN has learned.

The financial police told BIRN Schatz made illegal gains for himself and his company CHS Invest Group, which is a majority owner of Alfa TV.
 "[Schatz] did not report revenues in the total amount of 11,959,475 denars (around 190,000 euros)," the police said.

According to the police, Schatz damaged the budget of North Macedonia to the tune of around 19,000 euros.
 
The investigation into money laundering against Schatz is still ongoing. In August last year, the financial police asked the Public Prosecutor's Office to freeze the money held by another Schatz company, Target Media Skopje, because of suspicion it was being used for the transfer of potentially dirty money from Slovenia and Hungary.

Despite those suspicions, and an official request, the money was not "frozen ". "The legal entity Target Media is used only in order to transfer funds directly from foreign legal entities to Alfa TV," the financial police said.

According to the police, the companies that were used for money transfers were Ripost Zaloznistvo from Ljubljana and Ripost Media in Hungary.

"[They] do not have any employees, their financing comes from sources of dubious origin, ie. there is a suspicion of a crime, abuse of official position and authority, and the funds transferred to the Republic of North Macedonia by these foreign entities are performed in order to conceal that they originate from a possible crime, using invoices for suspicious marketing services," added the financial police.
 
Peter Schatz didn't respond to BIRN's request for comment. 
Just as their media buying spree in Slovenia focused on outlets close to Jansa, Schatz's and Adamik's investments in North Macedonia have been aimed at those close to another of Orban's political allies, the former prime minister Nikola Gruevski. 
Since 2017, Hungarian interests have taken over websites kurir.mk, denesen.mk and vistina.mk; First republika Dooel Skopje, which publishes the portal republika.mk; and the LD Press media Skopje, which publishes the portal netpress.com.mk. Hungarian interests also own the broadcaster Alfa TV.
The moves by these Hungarian investors who are close to the Fidesz party, which is hostile to independent media back home and has orchestrated the co-opting or killing off of critical media outlets there, has inevitably caused concern among some observers. 
Four members of the European Parliament – Kati Piri, Tanja Fajon, Tonino Picula and Andreas Schieder – submitted a list questions to the European Commission earlier this year about these Hungarian media investments and whether they represent Hungarian interference in the democratic process in the Balkans. 
On November 25, the European Parliament hosted a plenary debate, "Hungarian interference in the media in Slovenia and North Macedonia", where Vera Jourova, vice-president of the European Commission, addressed those questions.
"Concerning North Macedonia," Jourova said, "the Commission and the EU delegation are following the developments in the media sector in the country very closely. The Commission reports on these issues in its regular enlargement packages, including in its latest 2020 report on North Macedonia. This report assessed that greater transparency on media ownership and possible illegal media concentration is required."
Kati Piri, a Hungarian-born Dutch politician and MEP, went further, claiming it was no surprise that Hungarian leaders, with Slovenian assistance, have put together an international interference operation that has poured millions of euros into pro-Jansa and pro-Gruevski media organisations. "[W]e all know very well that Orban's outrageous propaganda efforts in North Macedonia and Slovenia are just the tip of the iceberg. Whether in Brussels, Ljubljana or in Skopje, Orban has only one goal: undermining the European Union for his own personal gain," she stated.
Yet Balazs Hidveghi, an MEP for Hungary's ruling Fidesz party, refuted this, arguing that these companies have invested capital in the media of other member states purely for profit, in line with one of the most basic principles of the EU – the free movement of capital. "The same is true for North Macedonia: investments are private business matters for media companies, and they have nothing to do with politics," Hidveghi insisted.
The editor of the Hungarian-owned Demokracija magazine in Slovenia, Joze Biscak, backs this view, telling BIRN that Hungarian investors are "only here for the money". 
Indeed, a BIRN investigation shows that while the competition struggles, Hungarian-owned media outlets in the region are flourishing. Their combined revenue in Slovenia and North Macedonia in 2018 was more than 10 million euros, according to data obtained by BIRN.
However, research commissioned by BIRN shows that the Hungarian investments are not having much of an impact. 
BIRN tasked the social media consultancy Bakamo with analysing the content engagement of Hungary-linked media in Slovenia and North Macedonia, and comparing it with other media. 
It found that the Hungary-linked media generate less engagement than their local counterparts on topics like the EU, Russia, China and Orban himself. The only two topics where the audience in North Macedonia engaged slightly more with Hungary-linked media outlets concerned stories related to migration and LGBT communities.
For three months, researchers at Bakamo observed content on websites linked to Hungarian-owned media outlets, identifying them as "Orban-media" (as opposed to "Non-Orban media"). The Orban-media included six Hungarian-owned media outlets in North Macedonia and three in Slovenia. In order to get a fuller picture, Bakamo included 18 additional news outlets in Slovenia founded and operated by SDS members that often share their content with the Hungarian-owned media outlets.
"Readers of Non-Orban media outlets аге more active on social media and engage with the content at а higher rate than Orban-media readers," the analysis concluded.
According to the research, this means people in Slovenia and North Macedonia, as well as in Hungary, are less moved by what the media linked to Orban are telling them. "Higher engagement means that Non-Orban media articles receive more likes and shares on social media platforms," the analysis said. 
It's not for lack of trying, though. "Orban-media outlets produce a lot more content than Non-Orban ones. They act almost like spam in an attempt to build reach," the research showed. 
The researchers focused on six key topics: migration, the EU, Russia, LGBT communities, China and Orban. On almost all topics, Orban-media outlets were underperforming in terms of driving a discourse, compared to media not linked to Orban.
The two topics where Orban-media outperformed their competition in North Macedonia were migration and LGBT. 
In Slovenia, on the other hand, while causing less engagement, Hungary-owned media outlets have produced much more heated conversations. "Orban-media readers are more emotionally charged," the research concluded.
In the black
Viktor Orban (C) with Slovenia's current Prime Minister and leader of the Slovenian Democratic Party, SDS, Janez Jansa (R), and SDS MEP, Milan Zver (R), attending a SDS campaign event in Celje, Slovenia, in May 2018. Photo: EPA
Despite the apparent lack of impact, Hungarian-owned media are still generating significant revenues. 
In 2018, according to available data, in North Macedonia, Hungarian-owned media companies posted revenues of more than 3 million euros, while in Slovenia that amount was around 7.3 million euros.
According to data from the Agency for Audio and Audiovisual Media Services, the profits of TV Alfa in 2017 were around 27,400 euros. In 2018, that had grown to almost 485,000 euros and in 2019 to almost 640,000 euros. The profits of TV Sitel – the most-watched station in North Macedonia – fell from 770,000 euros in 2017 to around 462,600 euros in 2019. 
The situation is similar with the Macedonian online portals that are owned by Hungarian investors: kurir.mk, denesen.mk and vistina.mk. The revenues of the parent company EM Media almost tripled in 2018 from 2017. 
The Hungarians also improved the financial results of Slovenian media companies. The revenues of NTV24 more than doubled from around 778,000 euros in 2017, to 1.76 million euros in 2019. By comparison, Planet TV, which at the time was still under Slovenian ownership with many more viewers than Nova24TV, made losses in the millions in 2018.
Similarly, revenues of Nova obzorja, the publisher of Demokracija, in 2018 reached their highest level in its 20-year history since Peter Schatz bought a majority stake in 2017. 
Joze Biscak, editor of Demokracija, told BIRN that those profits are the only thing that interests Hungarian investors. "If the balance sheets are in the black, they are happy. If they sink into the red, they are not," Biscak stated.
He also defended his anti-immigration, anti-Muslim and anti-leftwing editorial decisions that create the heated discussions that Bakamo identified as merely a means "to sell magazines and clicks." 
How to get ahead in advertising

The headquarters of the company which advertises olive oil in North Macedonia, Olivery Kft, in the Budapest suburb of Budaors. Photo: Anita Vorak
However, the sources of the money that keep those balance sheets in the black, at least in North Macedonia, remains questionable.
According to an earlier BIRN report, major advertisers in the Hungarian-owned media in North Macedonia included small Hungarian companies like Olivery, which sells olive oil; Bonyart, which sells home decorations; and Skin Delight, a cosmetics company. None of them actually sells anything in stores in North Macedonia.
The advertisement contracts that have resulted in the extraordinary financial gains in such a short period are now attracting the attention of the police in both Slovenia and North Macedonia. 
The Slovenian police confirmed that they opened an investigation into the financing of "certain media companies" in 2018. 
In addition, the previous Slovenian government appointed a special parliamentary commission to investigate allegations of suspected illegal Hungarian financing of SDS and illegal foreign financing of the SDS parliamentary election campaign in 2018. Those investigations were expected to bring some answers on how Hungarian money was being transferred to the Slovenian and Macedonian media, and how it was being used to finance the party-propaganda machinery. 
However, the new Slovenian government that took office in March – a coalition of Jansa's SDS with the Modern Centre Party, New Slovenia and Democratic Party of Pensioners of Slovenia – replaced the chairman of the parliamentary commission, which consequently hasn't been particularly active this year. 
The Slovenian police confirmed to BIRN on November 23 that their investigation is ongoing, but said it could not comment further.