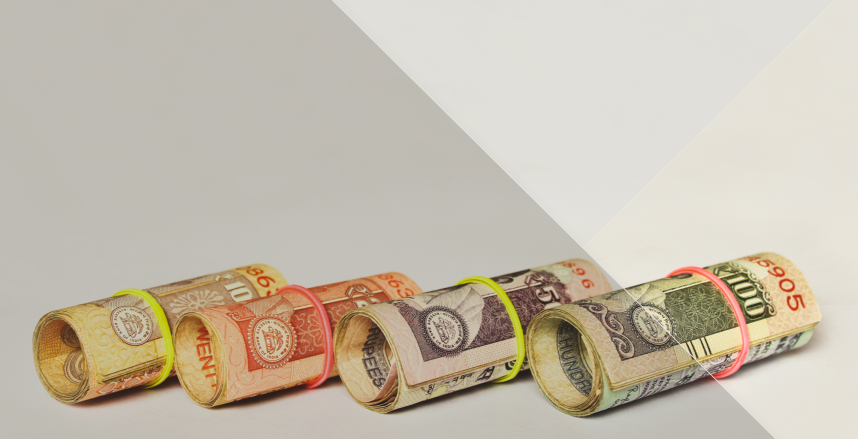 The database on the property of politicians compiled by the Center for Investigative Reporting, CIN, from Sarajevo is the most complete database on the revenues, movable and immovable property of more than 120 officials and politicians from both the ruling and opposition parties in Bosnia and Herzegovina, BiH.
Finding out about politicians' assets:
CIN published the first such database ten years ago when it processed data for 32 politicians. By 2014, that number increased to 200. Some of the politicians from this database are no longer active or have died. Their profiles can no longer be found in the database.
CIN reporters searched court records, payrolls, stock reports, company registers, land records and other documentation. The information obtained was compared to that reported by the elected officials in the property files.
These forms are filled in by politicians at the beginning and end of their term of office and are submitted to the Central Election Commission, CIK, the institution that conducts elections in BiH.
While citizens have the legal right to inspect the property status of elected officials, this database has become valuable material for future journalists, not only CIN journalists but also for colleagues in other newsrooms.
In recent years, CIN has published a great deal of research on the illicit acquisition of property by officials and politicians. We discovered a big disparity between the money some of them invested in real estate and the legal income they were earning, thus establishing that the assets they had gained in some cases involved corruption and criminal activities.
Following the publication of the stories, investigative institutions have sometimes responded. Some officials have since been tried and indicted, their property has been blocked by the courts or they have been dismissed due to public pressure.
One such story concerned Kemal Causevic, a former director of the BiH Indirect Taxation Authority, who bought real estate worth more than 500.000 euros in less than seven years. His official income was not nearly enough to cover the investments in property. Three days after publication of this story, in April 2013 the Court of Bosnia and Herzegovina blocked the property. It is currently taking legal proceedings against him for corruption.
Suspicious property asset of Bosnian Croat chief:
In a second example, the story received two awards for investigative journalism. Reporters revealed in August 2015 that Dragan Covic, president of the Croatian Democratic Union, HDZ, of BiH and a former member of the BiH Presidency, had acquired property in a suspicious manner.
CIN research showed Covic and his wife obtained their most valuable piece of real estate before 2003. His wife had bought the property worth thousands of euros on behalf of her relatives and later received it back from them as a gift. Investigations and lawsuits were opened on suspicion that the HDZ president had used his public office for personal gain.
We found that quite a few officials had lied about their income and the real estate they owned when filling out their property records. While we informed the public, punishments often did not follow, as no sanction is foreseen for incomplete or false reporting of property in the property files under the laws in Bosnia and Herzegovina. Also, no institution in Bosnia checks the information written in the property records, which is why this database has special value.
Comparing the property records filed by politicians and the actual situation, journalists found that a large number of them were not accurate. For example, Bakir Izetbegovic, president of the Party of Democratic Action, SDA, and former member of the BiH Presidency, had omitted to report land held in Sarajevo's elite settlement Poljine, which was worth around 13.000 euros. Izetbegovic did not declare this land in the property file although he was obliged to do so.
In 2012, in the wake of a BiH Court ruling on the protection of personal data, the CIK removed the BiH property files of politicians from their website. The public could only see this information on CIN's database. Because of this, this database has become one of the most-visited projects on the CIN portal. Content from the database has been published frequently in other media.
The property card analysis is important because it reveals many unusual things. For example, it shows that Milorad Dodik, president of the Alliance of Independent Social Democrats and a current member of the BiH Presidency, in his 2010 property file stated that he had given funds to his son, Igor. This would not be unusual had he not also stated in the same form that his son now had assets worth 1.3 million euros.
This CIN project has also had an impact beyond the BiH border. Journalists of the Crime and Corruption Investigation Network, KRIK, in Serbia have made a similar property base of Serbian politicians, which has also proved a great move.
The property project has, therefore, fully justified its existence and the efforts of the journalists involved, and, due to the interest of the public, the need to constantly update it and add new profiles has been shown.
How did we do it?
To build such a database, documented and verified information is needed. CIN reporters mostly obtained this information using freedom of access to information, FOAI, requests sent to institutions. On this basis, journalists collected almost 3,000 documents that they published in the database. All the published information was confirmed in interviews with those they wrote about – over 100 interviews in all.
Although the laws in BiH allow citizens free access to information, in practice this freedom is limited. It often happens that institutions unjustifiably reject journalists' requests and thus bar access to information of public importance. In those cases, a fight follows with the bureaucrats within the institutions as well as a search for other sources that may have the desired information.
Given the complicated administrative apparatus in BiH, journalists also face the problem of obtaining documents in one part of the country, while in the other, they faced complete resistance. The land registry office is one example. The Federation of Bosnia and Herzegovina, FBiH, entity offices seamlessly provided documents proving ownership of real estate on the basis of FOIA. But in Republika Srpska, RS, they regularly denied such requests for information, although they were not allowed to do so by law.
One way to get information is to sue institutions that refuse to respond to requests, which is what CIN did. However, these processes are slow and the uncertainty of the court process cannot guarantee receipt of the requested information on time. Therefore, you need to look for other ways to gather information. Given that, under the laws, land registers are public and every citizen has the right to obtain these documents, journalists have sometimes physically gone to offices that get this information, without submitting a request, and received documents on the spot.
In the meantime, the courts also decided in CIN's favour concerning one lawsuit for failure to provide information under FOIA. This verdict came late, however, after the release of the database. But it allowed us to request this information based on FOIA, so we can update the information or explore new profiles in the database.
Each country should have an online register of businesses, which shows if a company is being run on someone's behalf. Using media reports and conversations with sources was our best way to find out if politicians or their family members had such businesses. Subsequently, we confirmed this information in the courts, requesting the provision of a history of ownership. We similarly checked the ownership of individuals over securities. There are official portals where you can track the value of stocks on the stock exchanges and who owns them. We then entered the stock exchange reports in the database, stating the exact time of data entry.
Although the database is called "The Property of Politicians", we have also collected information on court proceedings against politicians. We received verdicts and indictments from courts and prosecutors' offices. Sometimes, judicial institutions refused to provide this information, but with persistence, we eventually had it in the database.
Each profile also contains biographical information about the officials' education and political and professional careers. We used press clipping for extra input. Most politicians have published official biographies on the Internet. Based on this information, we were able to confirm with institutions, public companies and faculties what function they performed, during what period and when they had graduated.
We constantly added new stories. By checking the data in two cases, for example, we found that high-ranking politicians lied about their diplomas or college.
Sarajevo Mayor Abdullah Skaka, for example, told CIN that he had graduated from the State Faculty of Economics at the University of Sarajevo, and this information was included in his official biography. However, this faculty told us that this was not true. At the same time, a certificate of Skaka's diploma came from another address, the privately run Faculty of Management and Business Economics at the University of Travnik.
In another example, the official biography of the RS Minister of Industry, Energy and Mining, Petar Djokic, says that in 1991 he graduated from the Faculty of Economics in Belgrade. He confirmed this to CIN. But the Faculty of Economics at the University of Belgrade told us that Djokic was never one of their students. CIN reporters revealed that Djokic, in fact, graduated from the Megatrend International Expert Consortium Limited Business School in Belgrade.
This was not the end of the process of gathering information. We also needed to find out the salaries and the extra income that officials were earning while performing their careers. Given that we already had enough information about where they worked, we approached these institutions and asked for the exact amounts of their income.
As in the previous cases, many requests were rejected. But considering that the database is a long-standing project that is regularly updated, it is worth fighting for. This information concerns a specified period in the property records, so journalists can use it until they receive an official response from the relevant institution.
When the main actors refuse to talk:
Of course, it often happens, as you do a story, that the main actors refuse to talk. This should not be discouraging, because as mentioned before, when they notice that you have been collecting data, they often end up agreeing to an interview. Interviews are not only important for the sake of respecting professional standards. Interlocutors often give you information that you won't find in your documents.
Some of the information collected is covered by proprietary or private information, which is why it is either unavailable, or you can obtain it, but it shouldn't be disclosed. Care should be taken in how to process such data. For example, while the public has the right of access to the property of politicians and their families, CIN has deleted the actual addresses where they reside in the property files. The other information is available in the database.
To create such a database, it is necessary to have a plan in place at the beginning, to share the responsibilities of the editorial office and to respond to the obstacles that you will encounter in a timely manner.
And, in the end, before publishing, you need to check and compare everything with documents and transcripts to avoid the inconvenience of potentially publishing incorrect information.