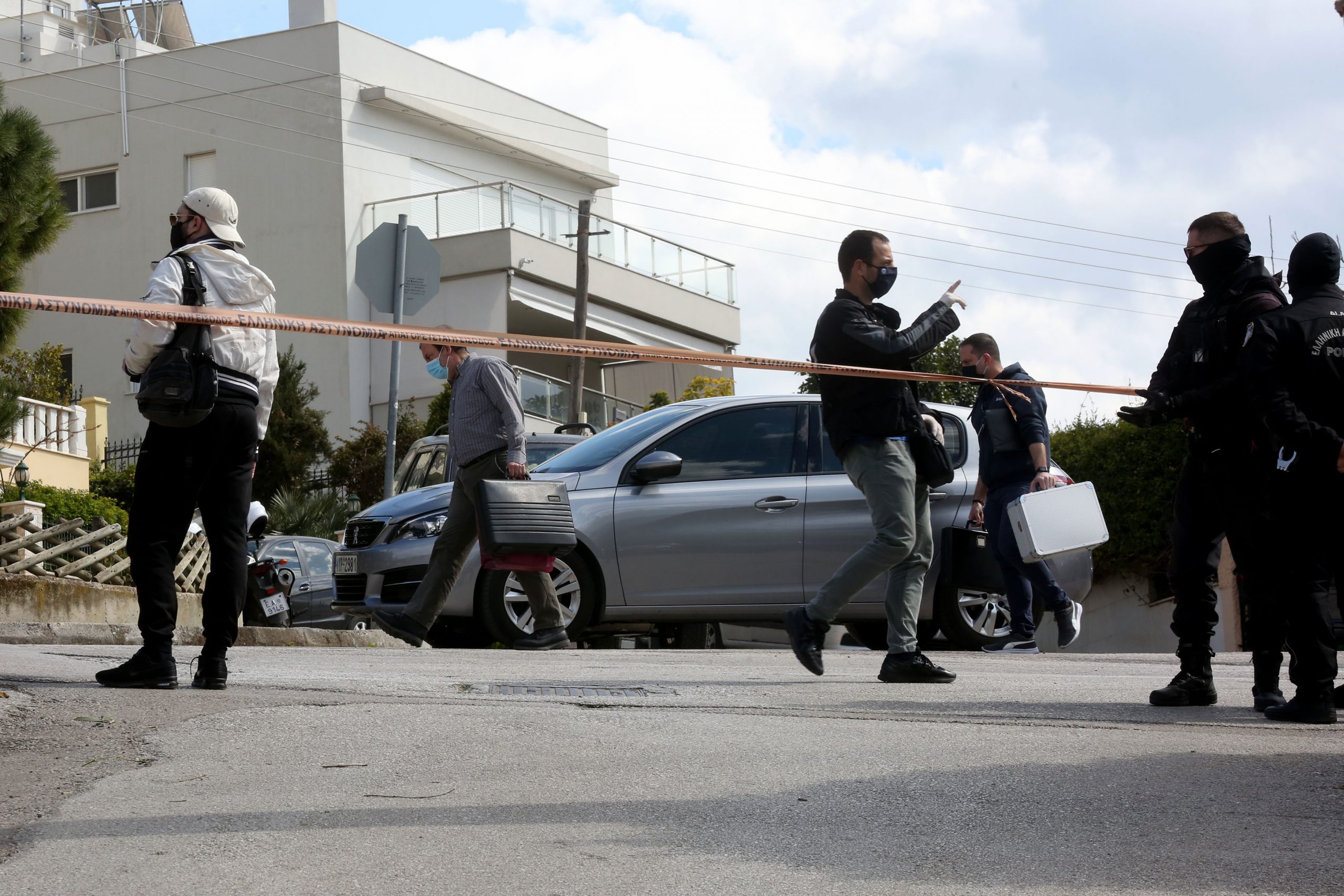 Media union have expressed outrage and sadness after unknown killers shot dead the veteran crime reporter Giorgos Karaivaz outside his house in Athens on Friday.
Giorgos Karaivaz was returning to his home in the southern Athens suburb of Alimos after work when, according to the authorities, he was shot by two persons wearing dark clothes and riding a light motorcycle.
The perpetrators are believed to have used a silencer, as the shots were not heard by nearby residents. The attack took place around 2.30pm and, according to police reports, 17 to 20 bullet casings have been found on the spot.
Karaivaz, a veteran reporter, specialized in the police and crime beat, appearing daily on a show on Star TV. He was also the founder and owner of bloko.gr, a website that focused on issues related to law enforcement authorities.
After the news of his death broke, his colleagues at bloko.gr wrote a post titled "Grief".
"Giorgos Karaivaz, the founder and owner of bloko.gr, is not with us anymore. Some people decided to close his mouth and make him stop writing his texts, with bullets. They executed him in front of his house. For we, who in the last years worked with him, who were guided by him in difficult moments, drinking wine together, honoured by his friendship, these are very difficult times," the post said.
The board of the journalists' union expressed "deep sadness for the loss of their colleague" and called on the government and the authorities to "solve the crime immediately and deliver the perpetrators to justice".
The union added that "journalists won't be discouraged by murders, injuries and threats", and said that they will continue to defend the freedom of the press and journalists' work against pressures, threats and mafia-like practices and criminal plans.
He had lately covered a number of issues, including the arrest of Dimitris Lignadis, the former artistic director of the National Theatre; evaluations of police officials; and the strong police guard assigned to Menios Fourthiotis, a TV presenter, which was later withdrawn after harsh criticism.
The last time a journalist was shot dead in Greece was in July 2010, when Socrates Gkiolias was shot dead outside his house, after being shot 15 times.