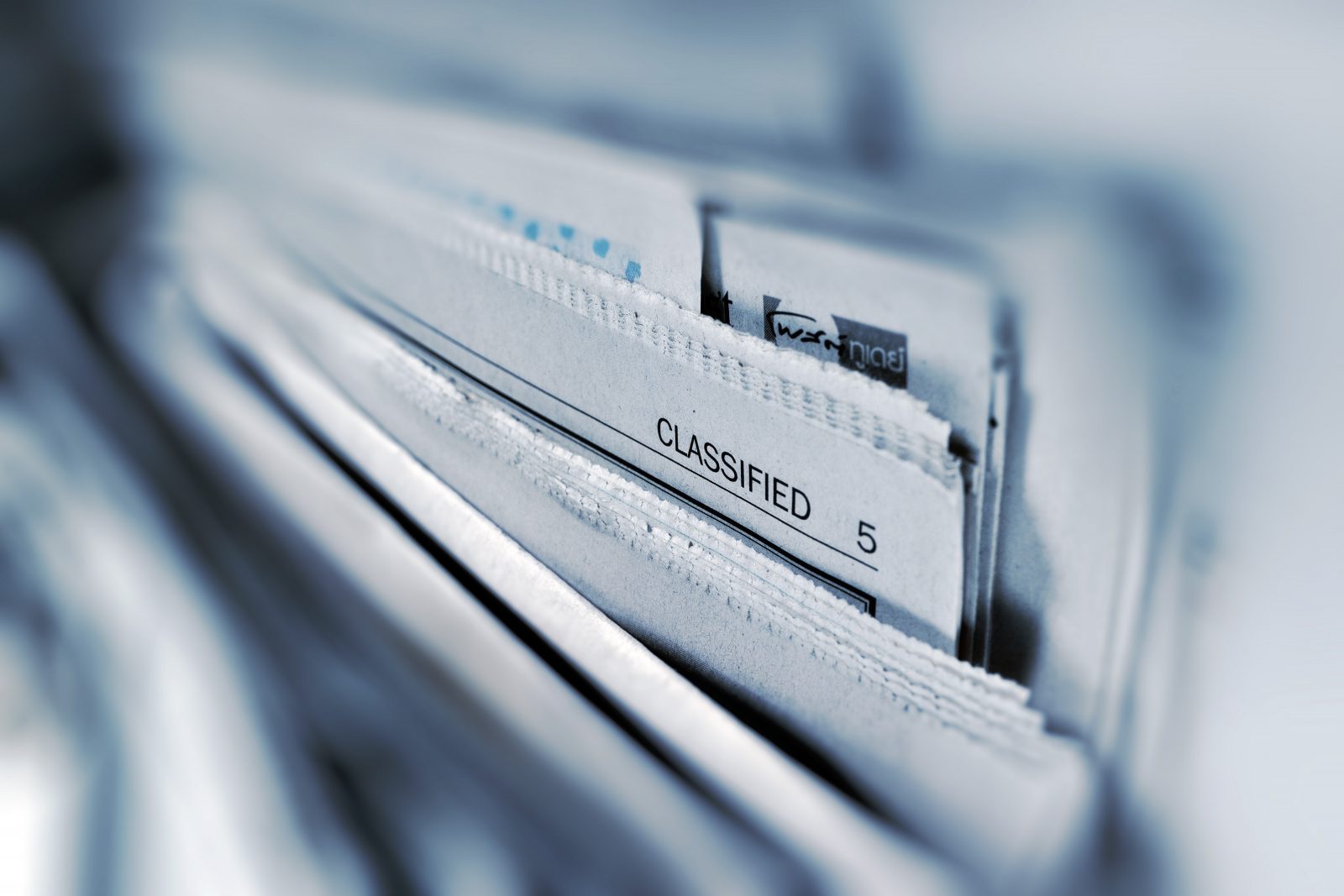 Many of the measures restricting the right to information have lapsed, though there are other pieces of legislation in the works that could hinder it.
The coronavirus pandemic has had a chilling effect on people's right to information in Central and Southeast Europe, with many countries adopting legal measures which temporarily altered or even suspended obligations regarding the public's right to information.
Thankfully, many of these measures have since lapsed with the end of the states of emergency and lockdowns, though there are other pieces of legislation in the works that could hinder people's right to information.
On the annual International Day for Universal Access to Information, BIRN has released data showing dramatic drops in responses to freedom of information (FOI) requests by official bodies, either in time or in their entirety. BIRN keeps track of its FOI requests and produces reports on the topic, because the information gleaned from these requests enables it to produce investigative pieces and expose wrongdoing by governments, companies and powerful individuals.
"In a world where COVID-19 has caused chaos and complexity, access to reliable and verified information is more important than ever… As these last few months have shown, public health requires transparency – whether this means statistics on the scale of the pandemic, or data on public spending. Access to accurate and trustworthy information ensures accountability for actions undertaken in response to the challenges caused by the virus, as the global community works to 'build back better'," Audrey Azoulay, director-general of UNESCO, wrote on the occasion of the International Day for Universal Access to Information.
Since the beginning of the year, the data shows that BIRN journalists have sent at least 366 FOI requests to various public institutions in Albania, Bosnia and Herzegovina, Kosovo, North Macedonia, Moldova, Montenegro, Romania, Serbia and Turkey. So far, just 123 requests, or 33.6 per cent, have been answered, either fully or partially, while the remainder are either rejected or still not answered.
By comparison, between January 2017 and June 2019, BIRN journalists submitted 854 official requests to access public documents in Albania, Bosnia and Herzegovina, Kosovo, North Macedonia, Montenegro, and Serbia, with slightly under half (408) approved; 224 were partially approved, meaning the institutions provided only technical information; and 221 requests were either rejected or no answer at all was received, despite repeated follow-ups from the journalists.
At the time, BIRN concluded that while FOI laws in the region are among the most liberal in Europe on paper, implementation of these laws is well below European standards – a situation that has deteriorated with the spread of the pandemic.
Public institutions that so far have been most likely to answer FOI requests are the Trade Ministry and prosecutors' offices (Serbia), the Judicial Council (North Macedonia), the Kosovo Judicial Council and local municipalities (Kosovo).
BIRN also tests the transparency of public institutions by analysing their compliance with the Open Government Partnership (OGP), an initiative that aims to secure concrete commitments from national and subnational governments to promote open government, empower citizens, fight corruption, and harness new technologies to strengthen governance. So far, four Balkan states have joined the OGP: Albania, Bosnia and Herzegovina, North Macedonia and Serbia.
Some of the commitments each state proposed in their Action Plans are related to: open data, anti-corruption, public procurement, developing e-governance, adopting laws to support transparency of public institutions etc. But despite their promise to be more transparent and open, these countries are still struggling to meet the commitments.
Albania, the oldest OGP member since 2011, has been shifting the OGP leadership from one institution to another, thus failing to fully implement its own commitments: fiscal transparency, public services, access to information, public administration and anti-corruption.
Bosnia and Herzegovina, which joined OGP in 2014, has not moved a step forward in fulfilling the commitments. Independent published reports note no improvement.
Montenegro, which joined in 2012, is still facing difficulties on internal leadership to deal with OGP and track the developments of the already committed institutions.
Serbia, which joined the partnership in 2013, has the highest number of set commitments. From a total of 14, it failed to develop an IT system to support e-governance, and failed to implement proposed amendments to the laws that were supposed to improve governmental transparency.
All four countries have failed in becoming more transparent and digitally accessible. Publishing the latest updates on their websites, such as financial reports, ministry meetings minutes, or other current and important public documents, seems like too long a process to be ever fully implemented.
COVID measures
Citing the fight against COVID-19, authorities in a number of Central and Southeast European countries extended the amount of time that state bodies had to respond to FOI requests, which media watchdogs warned at the time was part of a worrying crackdown on press freedom since the onset of the pandemic.
"We are concerned that in some cases, the suspension or delay of FOI deadlines is being used to hinder media access to information and thereby shield the government from domestic scrutiny or criticism over its handling of the outbreak," warned Scott Griffen, deputy director of the International Press Institute (IPI).
Among those countries extending and suspending deadlines for FOI requests were Bulgaria, Hungary, Moldova, Romania, Serbia and Slovenia, while Poland passed a law suspending the activity of courts that would rule on issues related to FOI requests.
Most of these laws have since been revoked as the states of emergency and lockdown ended, however experts are warning about other legislation in the pipeline that could have a similar detrimental effect on the right to information.
In Poland, for example, legislation has been proposed by MPs from the ruling party that would exempt officials from punishment for breaking the law if they did so as part of efforts to tackle the coronavirus pandemic.
The World Health Organization advises that, instead of absolving of liability, it is important to, among other things, produce conditions for better public oversight of the various public decisions made during the pandemic.
"This… recommendation could be implemented by facilitating access to public information via digitising, obliging institutions to proactively publish information online, shortening dates for information access etc… Yet the current government is not making access to public information easier, but complicating it further on the pretext of battling the pandemic," Grzegorz Makowski, an expert at the Batory Foundation's ideaForum, wrote.
In Montenegro, the government has been criticised for pressing ahead during the pandemic with proposed amendments to the Montenegrin Law on Free Access to Information that have raised serious concern among experts, who say that the majority of the proposed changes would have a negative effect and take Montenegro further away from international transparency standards.