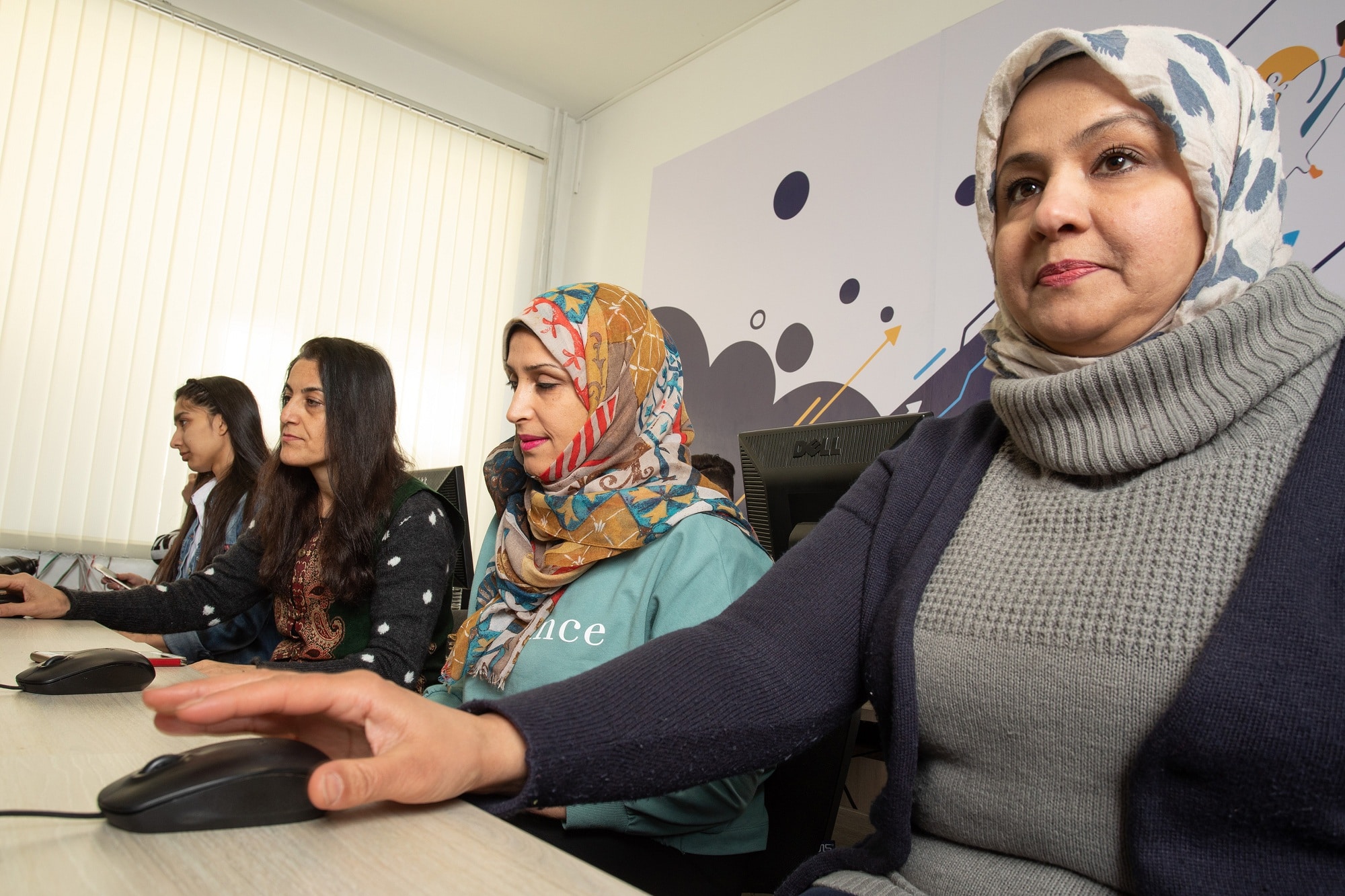 A Bulgarian startup has found remote work in the AI industry for hundreds of refugees in the Balkans and the Middle East.
Two years into the Syrian war, in 2013, Shyar Ali fled his native Aleppo, ending up in a refugee camp in Iraq where he worked as a labourer to make ends meet. Life was hard, the 22-year-old recalled.
His luck began to change, however, in early 2019, when Ali stumbled upon 'Humans In The Loop', HITL, a Bulgaria-based social enterprise that links refugees, asylum seekers and others displaced by conflict with work opportunities in the growing industry of artificial intelligence, or AI.
So far, Ali has worked on four data annotation projects via HITL, earning enough money to open a mobile phone repair shop in the camp with a partner. He hopes to open a laptop repair shop one day too.
"It's tough living in the camp," Ali said in comments sent to BIRN via HITL, "but my job keeps me going."
Humble beginnings
Launched without a budget or experience in 2017, HITL now works with more than 300 people across Bulgaria, Turkey, Syria and Iraq, partnering with local NGOs to provide IT and English-language training to ready refugees for remote work with start-ups across Europe and the United States.
Twenty-six-year-old founder and CEO Iva Gumnishka said HITL has found work for 'conflict-affected people' across the field of AI and computer vision.
"Our workers have been involved in precision agriculture projects involving segmentation of crops from drone images, insurTech projects related to car damage detection and assessment, facial detection and spoofing detection for CCTV cameras, and many others," Gumnishka told BIRN.
HITL recently created a specialised team for medical annotation, comprised of Syrian doctors currently in Turkey but who are not eligible to work in the country. Instead, HITL will involve them remotely in medical AI projects in radiology and ultrasound.
"Our supervisor for this team is a Syrian doctor who was at the forefront of medical response teams during the civil war in Syria," said Gumnishka. "We also have doctors who have cured people with chemical weapon poisoning, and connecting them to work opportunities is something that we are really proud of because they really deserve it."
"In all of these projects, we involve conflict-affected communities: refugees, internally displaced people and people living in conflict zones."
'This job has been my saviour'

Photo: Nacho Kamenov
Registered as a refugee in Sofia since August 2018, Gaza-born Raghda Al-Samman first found out about HITL from a friend who alerted her to one of its English-language training programmes in 2019.
After completing the programme, Al-Samman became involved in a video annotation project for HITL, before Gumnishka offered her the job of supervisor at HITL's Sofia office.
"I was hesitant initially, but Iva gave me the confidence," said Al-Samman, who moved to Bulgaria to be with her husband, who is originally from Syria. "When I come across anyone looking for work, I tell them about HITL. It has been great. We are working to make things better every day."
"Especially in these times of COVID-19, this job has been my saviour. Not only has it continued, but having the option to choose between online and offline work has been an advantage."
In September, HITL's work was recognised by the prestigious Massachusetts Institute of Technology, MIT, as one of seven winners in the Good Jobs and Inclusive Entrepreneurship category of the MIT SOLVE initiative.
Gumnishka said she hoped the support the award brings with it would help HITL reach its target of "employing 3,000 conflict-affected people over the next five years."
HITL will also receive funding from the Bulgarian Fund for Women, which will finance two editions of the enterprise's English and digital literacy skills course for refugee women.
And Gumnishka is already looking further afield, with a pilot project in October with Venezuelan refugees in Colombia.
"It's also a great topic to do a deep dive in, and we are in touch with large organisations working with refugees, which are very interested in contributing to the local response to displacement," she said.