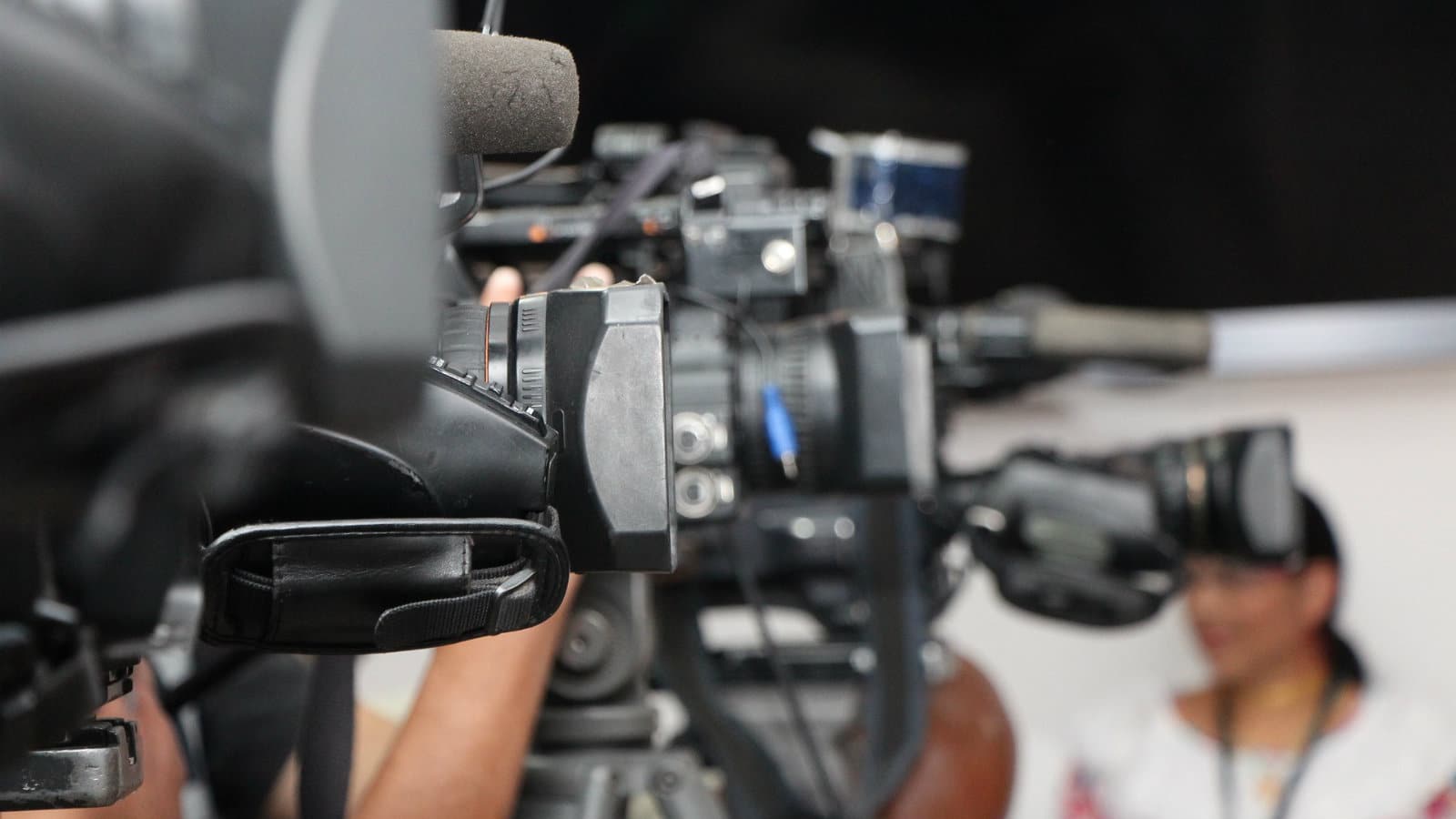 A popular Serbian Facebook page that targets 'Serb-hating' journalists and opposition politicians appears linked to a Serbian franchise of the far-right Breitbart website.
A Facebook page whose incendiary comments against independent journalists, disseminated to its 87,000 followers, have drawn criminal complaints is linked to a recently established Serbian website called Breitbart.rs.
The Facebook page, "Serbia Our Country" (Srbija naša zemlja), sports the orange square logo of Breitbart with the letter "B" substituted with "S".
The section providing more details about the page has a link to Breitbart.rs, which was registered in February but has no content.
Breitbart News Network is a far-right syndicated American news, opinion and commentary website founded in mid-2007 by conservative commentator Andrew Breitbart.
"Serbia Our Country" has launched ferocious attacks on independent journalists, among others. It labelled Nedim Sejdinovic, former president of the Independent Journalists' Association of Vojvodina, NDNV, a "Muslim extremist" and "Serb-hater", for example, after which Sejdinovic filed a criminal complaint against the anonymous individuals running the page.
"I gave a statement to the Special Prosecution for High-Tech Crime and submitted all the necessary material related to the death threats and other felonies committed in this case," Sejdinovic told BIRN.
The regional TV station N1 has also filed a criminal complaint for "endangering safety, threats, slanders and insults" against N1 employees over the Facebook page "Serbia Our Country".
The Facebook page, among other things, accuses the independent media of receiving cash from "the criminal Clinton clan" in the US and from liberal hate figure billionaire George Soros. It accuses them of working to "destabilize Serbia".
[Serbian nationalists bitterly resent former US president Bill Clinton for his role in the NATO-led air war that forced Serbia out of Kosovo in the late 1990s.]
The page has also called opposition politicians "mercenaries" and accused them of "setting fire to our only home, Serbia".
The identity of the individual that registered the related website, Breitbart.rs, is undisclosed. However, on March 28, Serbian businessman Bogoljub Pjescic said on Twitter that he was temporarily at the helm.
"Everything I do is transparent. I am only temporarily leading the future Breitbart Serbia," Pjescic tweeted.
Contacted by BIRN one day later, Pjescic said that he was no longer the chief of Breitbart.rs but refused to say who was now in charge.
"I cannot give any contacts without consent … I signed a non-disclosure agreement," Pjescic told BIRN.
Pjescic claims to be a US citizen with good connections and a journalist. In recent days he has been involved in arguments with prominent Serbian journalists and editors on social networks.
Despite claiming to no longer be involved with Breitbart.rs, he has claimed that the page had 3.2 million views over the last seven days.
BIRN could not independently verify Pjescic's claims.
The page "Serbia Our Country and the Breitbart.rs website do not list any contacts. The page administrators did not reply to BIRN's questions sent over Facebook.
Breitbart News Network did not reply to BIRN's request for comment by the time of publication.
Since President Aleksandar Vucic's Serbian Progressive Party came to power in 2012, Serbia has seen a surge of internet trolls and pages on social networks praising the government and attacking its critics, free media and the opposition in general.
Facebook has vowed to clamp down hard on pages spreading hate speech and racist views and has closed a number of pages in the Balkans suspected of misbehaving.