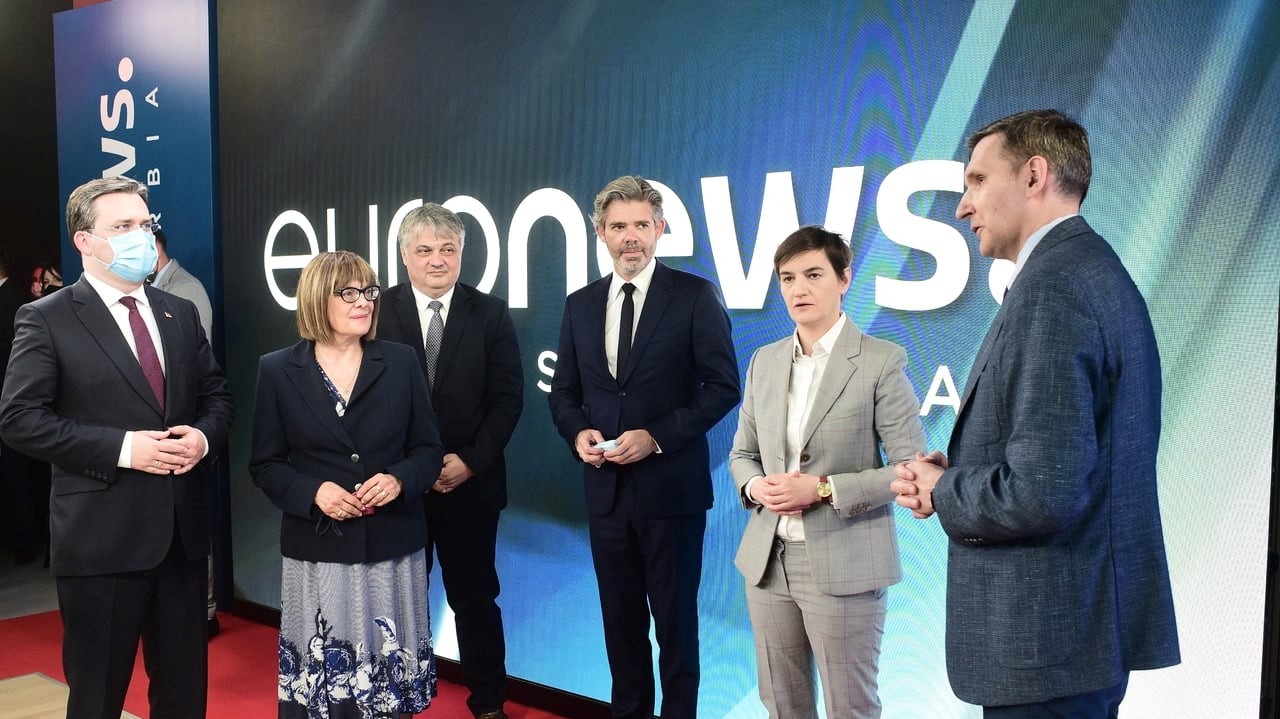 Euronews Serbia's editor told BIRN that there will be 'no change in editorial policy' following the purchase of Euronews by a Portuguese firm with ties to Hungarian Prime Minister Viktor Orban.
Bojan Brkic, editor of Euronews Serbia, told BIRN that there will be no changes to the outlet's editorial policy as a result of Euronews' takeover by a Portuguese company linked to the family circle of Hungarian Prime Minister Viktor Orban.
The purchase of Euronews has raised suspicions that it could affect the outlet's editorial policy, given the Hungarian PM's hostile stance towards critical media outlets in his own country.
Eyebrows were raised especially in the Balkans, where Euronews has strong presence, and where Orban has its many political and business links, especially in Serbia, where he has excellent relations with President Vucic, another leader often accused of hostility to a free press.
"Euronews Serbia's editorial policy could, in theory, change only if Euronews' editorial policy in Lyon [headquarters] changes. And that will not happen. Last week I was in Lyon and received new assurances, although I didn't even need them, that there would be no change in editorial policy," Brkic told BIRN.
"Such a change has not happened for 30 years, since Euronews existed, with all the changes of owners. Impartiality, objectivity and presentation of all opinions remain editorial principles," he added.
On December 17, Euronews announced that Portuguese investment firm Alpac Capital, whose chief executive, Pedro Vargas David, is the son of Orban adviser Mario David, will buy an 88-per-cent share from Egyptian tycoon Naguib Sawiris.
David is a rightist Portuguese politician, a former MEP, and currently an adviser to Orban. In April 2016, Orban was cited as calling him a "true friend" when he awarded him the Middle Cross of the Hungarian Order of Merit in Lisbon for "supporting Hungarian interests".
The firm that bought Euronews has an office in Budapest and has received capital from big Hungarian companies, some linked to Orban and his ruling Fidesz party.
Hungary's Foreign Minister, Peter Szijjarto, in 2017 helped promote the launch of an Alpac fund aimed at regional investments, Politico wrote.
After the majority purchase of Euronews by Alpac Capital, the remaining 12 percent is still owned by a consortium of public television companies and local authorities in the EU. The pan-European media outlet has for years been subsidized by the European Commission.
Euronews's deal in Serbia with a company owned by majority-state-owned Telekom prompted media experts to question its legality and the motives behind the move.
Experts said Euronews' and Telekom's joint venture, Euronews Serbia, violated a law that prohibits state-owned enterprises from founding or owning media outlets. They say it also may be used by the state to create an illusion of media freedom in Serbia.
Under the rule of Serbian Progressive Party led by President Aleksandar Vucic, Serbia has slipped steadily down the media freedom rankings of international watchdogs. Majority-state-owned Telekom has a dominant role in the media market.
Beside Serbia, Euronews has services in Albania, Romania and Greece. Euronews Greece has said it cannot comment on latest developments, while Euronews Albania did not answer BIRN's questions by time of publication.