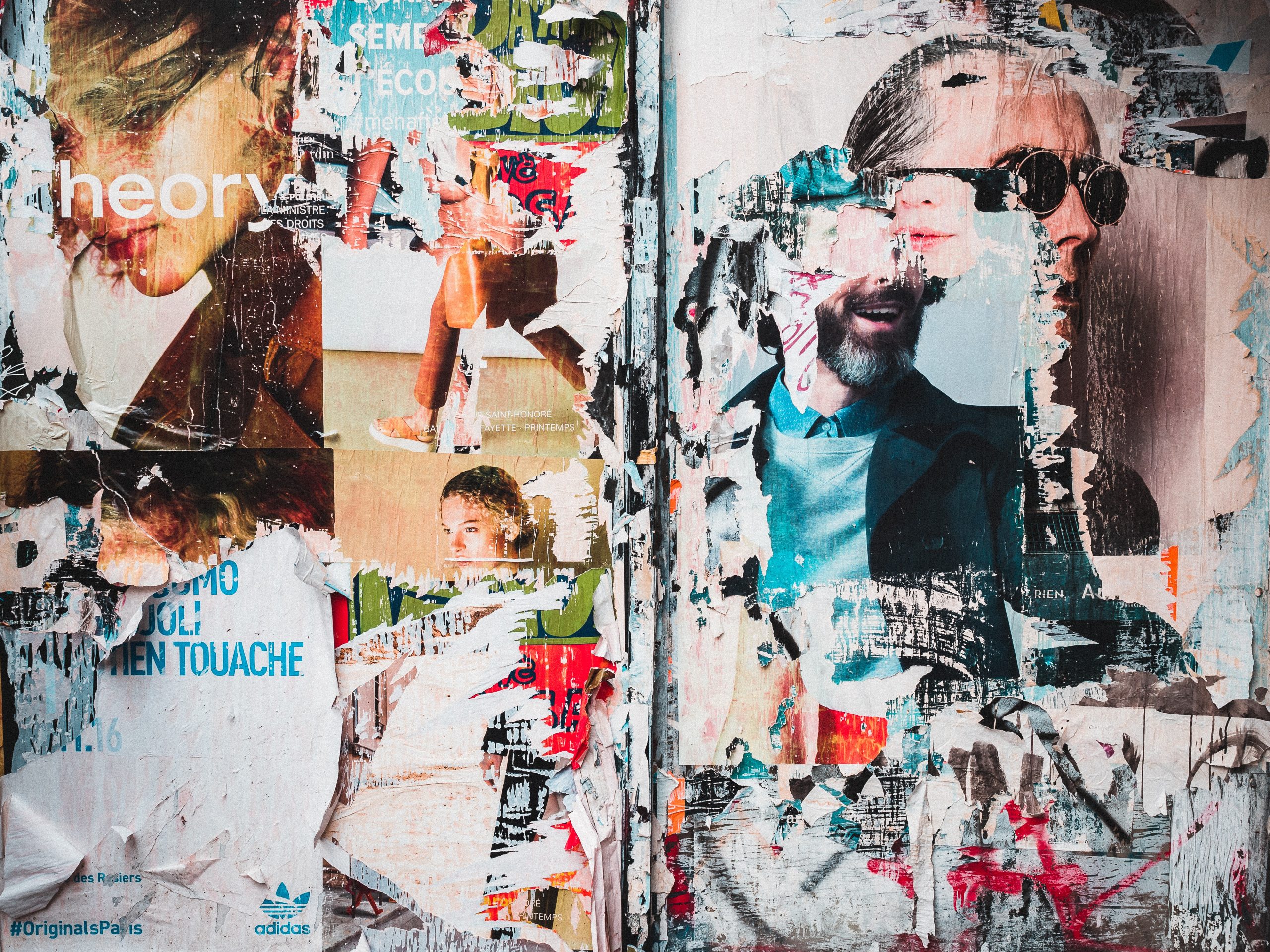 Elections in both countries saw incumbent leaders winning hands down – and a predictable increase in online smear attacks and campaigns in the lead-up to polling day.
Political clashes, smear campaigns and attacks on political opponents dominated the election campaign period in Serbia and Hungary in the second half of March.
Ahead of general elections held on April 3 in both Hungary and Serbia, online incidents of political rivalry and nationalist propaganda were also recorded. Hungary also saw an increase in cases of homophobia in the lead-up to the controversial referendum on LGBTQ+ gay rights.
In Bosnia and Herzegovina, meanwhile, media and TV reporters received threats and other offensive gestures from political figures in the Alliance of Independent Social Democrats, SNSD, the main Bosnian Serb party. In North Macedonia and Romania, where nationalist rhetoric is on the rise, more clashes occurred between ruling parties and political opponents.
Elections in Hungary and Serbia stimulate tensions
National elections were held on April 3 in both Hungary and Serbia. In Serbia, the parliamentary election coincided with presidential and local elections in 12 municipalities, including the capital, Belgrade.
Hungary went to the polls to elect a new parliament and cast votes in a controversial government-initiated referendum on LGBTQ+ rights.
Serbia's main opposition parties, according to earlier polls, had little chance of beating the ruling Progressive Party-Socialist Party coalition and struggled to be heard.
In the event, President Aleksandar Vucic and his Serbian Progressive Party, SNS, secured an easy victory in the presidential and parliamentary elections.
After Vucic's main presidential rival, Zdravko Ponos, a retired general and former diplomat, appeared on the political talk show of Serbia, "Utisak Nedelje" ("Impression of the Week"), some voters speculated that Ponos might snatch away the votes from the SNS and represent a break with the past conduct of the opposition.

Incumbent Serbian President Aleksandar Vucic speaks during his pre-election rally in Belgrade, Serbia, 31 March 2022. Serbia will be holding general elections on 03 April 2022. Photo: EPA-EFE/ANDREJ CUKIC
In a case recorded on March 18, the YouTube channel of Nacionalna Televizija Happy (National TV Happy), a privately-owned TV channel in Serbia with national coverage, removed a video from its morning programme that featured a heated political debate involving the political analyst Boban Stojanović.
In the show, Stojanović, criticising the economic policy of the ruling SNS, asked his interlocutors if they knew how much salaries had risen since the fall of former leader Slobodan Milosevic in 1999, noting that the current salaries in Serbia were the lowest ever, since then.
In Hungary, tensions and partisan attacks ahead of the parliamentary elections were no less fierce than in Serbia.
Viktor Orbán's Fidesz party again won the election, and he is about to start his fourth successive term as prime minister.
In his victory speech, Orban criticised Brussels bureaucrats and Ukraine's President Volodymyr Zelensky, calling them "opponents".
[Zelensky has criticised Hungary's refusal to unequivocally condemn Russia's invasion of Ukraine, or allow lethal weapons destined for Ukraine to cross Hungary.]
Smear campaigns and attacks on political opponents, which most likely will continue in the post-election period, were Fidesz's trademark in the run-up to the elections.
On March 15, Fidesz's political rivals were targeted by the Hungarian state news agency MTI which took a photo of an opposition rally before the demonstration had actually begun.
The photo showed far fewer people than were later present at the event. Several newspapers, on the basis of this photo, said that very few people attended the demonstration, and some reported wrongly that the planned march was cancelled for this reason.
In another episode on March 22, the government sent an election campaign letter using the email addresses people had submitted to register for COVID vaccinations. The email, which attacked both the EU and the opposition, read that, "some Brussels leaders want to punish Russia at all costs, and they also want punitive measures that would place an additional unpaid burden on the shoulders of European citizens, including Hungarians".
Justice Minister Judit Varga, echoing the government's anti-EU campaign, also claimed incorrectly that Hungary did not receive any EU help in "stopping migration" in a post published on Facebook last March 23.
Homophobia surges ahead of disputed referendum
The Fidesz-sponsored referendum on LGBTQ+ rights, which coincided with the date of the general elections, also prompted numerous violations in the Hungarian digital space.

A ballot paper is stamped by an election official at a polling station during the general election and national referendum on the child protection law in Budapest, Hungary, 03 April 2022. Photo: EPA-EFE/Zoltan
Although the referendum failed to become binding, as less than half of those entitled to vote cast ballots, the rights of the LGBTQ+ community in the country will likely remain under threat following Fidesz's landslide election victory.
Following a case in early March, in which the szentkoronaradio.hu website published a list of names and photos of teachers who have supported LGBTQ+ rights, other incidents have occurred.
On March 23, CitizenGO Hungary, a local branch of a far-right advocacy group founded in Madrid, and the website vasárnap.hu, a portal linked to the junior ruling KDNP party, published homophobic articles linking homosexuality with paedophilia.
Vasárnap.hu also launched an appeal for people to go to the polls in the referendum, claiming that laws on the protection of children in Hungary were inadequate, and that the demands of LGBT rights groups were unfounded.
Reporters threatened and insulted in Bosnia
In 2016, after Bosnian Security Minister Dragan Mektic's hearing in court, BIRN confirmed the opening of an investigation into Pavlovica Banka, a bank based in Bosnia's Serb-dominated entity, Republika Srpska, concerning a loan that Bosnian Serb leader Milorad Dodik took out to buy a villa in the Serbian capital, Belgrade.
After several years, the case continues to occupy space in the public debate and online.

Moilorad Dodik, Chairman of Bosnian Presidency (L), and Zeljko Komsic (R), member of Bosnian Presicency, attend a press conference after a meeting with Slovenian President Borut Pahor (not pictured) in Sarajevo, Bosnia and Herzegovina, 05 March 2021. Photo: EPA-EFE/FEHIM DEMIR
On March 22, after giving a statement to the Prosecutor's Office about his purchase of the villa, Dodik showed his middle finger to journalists from his car. After the picture of the offensive gesture went viral, Dodik later apologized, saying he had over-reacted after he recognized a television team that he thought was leading a media hunt against him.
Media journalists were also targeted in another case recorded on March 26, when Rajko Vasić a member of the main board and former secretary of Dodik's SNSD, threatened on Twitter to blow up the television building of the Bosnian-Herzegovinian Radio Television, BHRT.
BHRT owes large debts to the tax administration of Bosnia's Federation entity. For these reasons, its accounts are blocked, and it faces complete suspension.
Commenting on its difficult financial situation, Vasić, said he would "blow up" the TV building "if others were ashamed to do so". In response, Damir Arnaut, an MP in the Bosnian parliament and a member of the Party for a Better Future, filed a complaint with the authorities, accusing Vasić of terrorism.
Fake news targets North Macedonian officials
After last year's political crisis, partisan attacks still mark the current scenario in North Macedonia. In Romania, similarly, clashes between the ruling party and its opponents mixed with a rise in populist and nationalist rhetoric dominate both institutional and online domains.
On March 25, two North Macedonian officials, public prosecutor Fatime Fetai and Justice Minister Nikola Tupanchevski, were targeted with fake news published in several news portals regarding their trip to Palermo for a football match between Italy and North Macedonia.

Aleksandar Trajkovski (L) of North Macedonia celebrates after scoring during the FIFA World Cup Qatar 2022 play-off qualifying soccer match between Italy and North Macedonia at the Renzo Barbera stadium in Palermo, Sicily, Italy, 24 March 2022. Photo: EPA-EFE/CARMELO
Online media and various journalists claimed that Fetai and Tupanchevski were there on a state-sponsored trip and that their costs were covered by North Macedonia's Football Federation. Both denied the claims and stated that they personally paid for their trips.
In Romania, parliament on March 14 passed a controversial law making incitement of political-based discrimination a crime. A person found guilty of this may now be sentenced from six months to three years in jail.
It was the second time the law came before parliament. An earlier version was turned back by the Constitutional Court, after a complaint launched by Romania's President. This time too, a constitutional complaint against the new version of the law was initiated by the Union to Save Romania party. "It's obvious that this law can give authorities the idea of opening criminal cases against political opponents. But the old law could also have been used in such a way," commented Diana Hatneanu, a lawyer at the Association for the Defence of Human Rights in Romania – the Helsinki Committee.