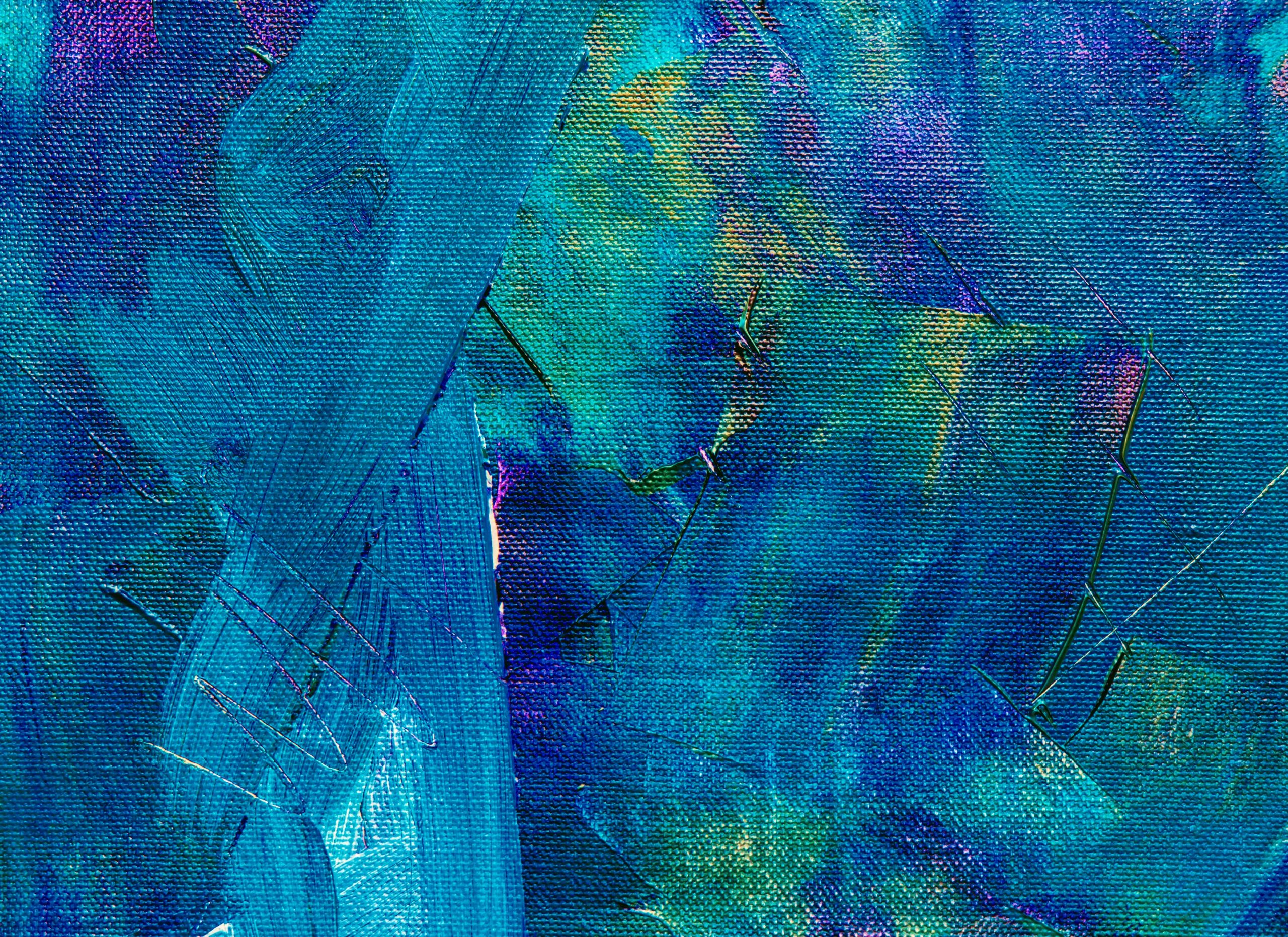 Satirical stories about the Djokovic case reported as news in Serbia, nationalist rhetoric in Romania and ethnic-based episodes in North Macedonia were triggers for some of the digital violations recorded in the second half of January.
Online violations recorded at the end of January show, among other things, that divisive political propaganda and domestic ethnic tensions are having a strong impact on online behavior.
In North Macedonia, internal tensions with the country's Bulgarian and Albanian communities did not subside and remain one of the main challenges for the new political rulers; the aftermath of the apparently settled Rio Tinto issue and tennis star Djokovic's Australian Open saga still dominate Serbia's online environment.
Political clashes in Hungary ahead of the 2022 parliamentary elections continue to intensify, while far-right nationalist propaganda is escalating in Romania. In Bosnia, a banned Republika Srpska holiday and online misogyny were the cause of several online breaches
Ethnic-based violations agitate North Macedonia
In North Macedonia, where a way out of the long-running political crisis still seems to be far off, ethnic and national divisions remain one of the main challenges that the new authorities face in the short run.
The Bulgarian minority there endures much online hate speech due to persistent tensions between the two countries. In this context, the March 2021 attack on North Macedonia's Eurovision contestant, Vasil Garvalniev, over his dual citizenship, was prescient.
Ethnic tensions also involve the country's big Albanian minority. Recently, Elida Zylbeari, ethnic Albanian editor-in-chief of the North Macedonian-based Portalb.mk, said he experienced regular discrimination as a member of this ethnic minority. "Being an Albanian journalist in North Macedonia is harder than being a Macedonian journalist," he remarked.
Ethnic Albanians march in protest following a court decision in Skopje, North Macedonia, 29 January 2021. Photo: EPA-EFE/GEORGI LICOVSKI 
In a case recorded on January 16, an anonymous Twitter user spread false claims about the contents of the North Macedonia dictionary, accusing its editors and curators of allowing words and phrases deemed offensive to Macedonians, while throwing out words seen as offensive towards ethnic Albanian and Roma people. The tweet went viral and sparked an intense debate online.
In a separate Facebook case, on January 24, administrators of a Facebook group, called "I want to tell the latest", misused the logo of a well-known North Macedonian online media outlet SDK to post pro-Bulgarian and anti-Macedonian rhetoric. SDK suffered similar abuse from another Facebook group in 2018, ahead of the 2018 referendum on EU and NATO membership.
Rio Tinto and Djokovic saga stir Serbia's online environment
In response to large-scale protests that took place across Serbia, where thousands in Belgrade and elsewhere blocked major transport networks in protest against two massive investment projects involving foreign mining companies, the Serbian government revoked mining giant Rio Tinto's exploration licences.
At a press conference on January 20, Prime Minister Ana Brnabić insisted that the decision to end Rio Tinto operations in Serbia was final. "We have fulfilled all the demands of the environmental protests and put an end to Rio Tinto in Serbia. With this, as far as the Jadar project and Rio Tinto are concerned, everything is over," Brnabić told journalists.
But the Rio Tinto issue has not completely disappeared. Many environmental activists still do not trust the government's promise to scrap the agreement with the mining giant. Brnabic "did not say what we will do with the damage and with the wells that are leaking, she did not say whether she will ban research into lithium and boron. She did not tell us … who from her government persistently pushed the project," the Association of Environmental Organizations of Serbia, SEOS, said on Twitter.
The Rio Tinto "question", in fact, still causes various offline and online tensions. On January 22, Marinika Tepić and Dragan Đilas, from the opposition Freedom and Justice Party, received death threats on Twitter in reply to Tepić's tweet about a Rio Tinto press release. In her tweet, Tepić revealed that the announcement was sent from the email address of the Serbian government, writing also about the government's seeming lack of transparency on the matter. In response to Tepić's tweet, a Twitter account most likely bearing a false name threatened the politician, saying she and her children "deserve a bullet".
Novak Djokovic of Serbia reacts during his men's singles fourth round match against Milos Raonic of Canada at the Australian Open Grand Slam tennis tournament at Melbourne Park in Melbourne, Australia, 14 February 2021. Photo: EPA-EFE/DEAN LEWINS
Another viral topic still dominating Serbia's online environment was tennis star Novak Djokovic and his Australian saga. Deported by the Australian authorities after losing a gruelling visa battle ahead of the Australian Open, he has been the subject of several incidents of online misinformation and fake news.
On January 13, a few Serbian online media outlets presented satirical stories linked to the case as news, significantly spreading fake news on the web. The satirical portal Zicer, for example, spread the story of a Serbian allegedly roasting a kangaroo in Australia in support of the tennis player with the headline: "Serbs from Melbourne roasted kangaroos on a spit in protest for Novak!" The article stated the roasted kangaroo had been brought in front of the hotel where Djokovic was staying to express solidarity with him.
In a similar manner, online media reported as news an article from the Australian satirical news website Double Bay Today, DBT. An alleged survey was published in the article, claiming that more Australians supported the deportation of the Australian Prime Minister Scott Morrison than Djokovic. The text said that 52 per cent of the 5,600 voters favoured Morrison's deportation, but that the Australian Prime Minister did not want to comment on the results of the poll.
Hungary continues to experience mounting tensions ahead of the April 3 general elections
Hungary is fast approaching the parliamentary elections on April 3, 2022, and the political clashes between rivals do not subside, on the contrary, they intensify considerably as the electoral period approaches.
News of partisan attacks, political scandals, unfounded accusations are an everyday occurrence, leaving Hungarian citizens at the mercy of conflicting news circulating on the web. The latest news concerns an alleged loan of 10.6 million euros that a Hungarian bank would have given to Marine le Pen, French far-right leader, to finance her campaign ahead of the first round of the 2022 French presidential election.
Independent MP Timea Szabo (C), Co-Chairperson of the oppositional Dialogue party unfolds a long sheet of paper containing projects of civic organizations supported by the Norwegian Fund as legislators vote on a draft concerning the transparency of organizations receiving funding from abroad during a session of the Parliament in Budapest, Hungary, 13 June 2017. Photo: EPA/ATTILA KOVACS
In a case, occurred last January 31, Gábor Jézsó, a Catholic theologian and opposition candidate in the 6th district of Szerencs-Tiszaújváros in Borsod, reported in a video posted on Facebook that he had received a death threat via e-mail. The email contained a photo of a bloody knife and the caption "I will stab you". Jézsó filed a complaint to the local police against an unknown perpetrator for the incident.
Just days earlier, on January 20, Tímea Szabó, an MP and co-chair of the opposition Dialogue for Hungary Party, Párbeszéd, launched an attack on the reputation of a political rival in a case of disinformation aimed to spread falsehoods and unverified information.  In particular, the politician alleged in a post on Facebook that Antal Rogán, a Cabinet Office minister from the ruling Fidesz party, could be the unnamed man known only by the initial 'R' in the so-called Völner-Schadl corruption case. In a press conference, opposition members claimed that Rogán was involved in "the highest level of corruption case in the political history of Hungary" since its democratic transition in 1989-90, "which started with the exposure of the bailiff mafia and the deputy justice minister, and who knows where it will end."
Episodes of Covid-19 misinformation and the massive circulation of anti-vaccine conspiracy theories also continue to populate the Hungarian digital environment.
Ákos Kovács, a popular Hungarian pop-rock singer and songwriter, alluding to a well-known conspiracy theory, claimed in a video interview, released on January 23, that the coronavirus was "cooked in China and financed with American money". In a related case of disinformation about a Covid-19 news, a newspaper article started spreading the fake news on Facebook claiming that the Austrian city of Linz was recruiting "manhunters" to capture people who refuse to be vaccinated despite the country's mandatory vaccination. The article, which showed a police officer snatching a man, quickly went viral and was shared more than 1,200 times on Facebook.
Far-right rhetoric and computer frauds alarm the Romanian online landscape
In recent days, Romania has seen an alarming crescendo of popular and nationalist rhetoric in the public sphere. The Alliance for the Union of Romanians Party, the ultranationalist right-wing party active in both Romania and Moldova, has become the protagonist of numerous controversial episodes, arousing political tensions and ethnic-racial hatred.

Romanian politician George Simion (R), the leader of the extremist party Alliance for the Unity of Romanians (AUR), delivers a speech during a protest held in front of Health Ministry headquarters in Bucharest, Romania, 13 April 2021. Photo: EPA-EFE/ROBERT GHEMENT
First, they organized a protest in front of the Romanian parliament against the possible introduction of the mandatory COVID vaccination passes, and then recently criticized the teaching of Holocaust and sex education in schools. Madalin Necsutu suggests that it is a worrying trend that "the right-wing AUR party in Romania sees anti-Semitism as a way to pick up new voters".
In a worrying incident, which occurred last January 26, the AUR party started a public campaign on Facebook against Romanian media that it deemed hostile. AUR published a "blacklist" of the Romanian press on its official Facebook page. "AUR is trying to intimidate those journalists who dare to cover in an honest way the actions, intentions and positions of this party", the chief editor of G4 Media, Cristian Pantazi said. Creating a blacklist in Romania is nothing new as politicians like Corneliu Vadim Tudor, Traian Băsescu, Liviu Dragnea and Florin Cîțu have all followed a similar practice in the recent past.
Phishing scams and computer frauds are omnipresent in Romania's digital environment. At the same time, and as already pointed out by our latest annual report on digital rights, "Online Intimidation: Controlling Narrative in the Balkans", Romania also stands out as the country with the highest number of cases (20) involving breaches of citizen data recorded in the last year.
In a first incident, recorded on January 20, the National Company for Road Infrastructure warns that numerous drivers are being targeted by phishing emails, after their email addresses were stolen from the Vignette Website. It is not clear when the original attack happened and how the unknown hackers obtained the users' email addresses. Meanwhile, it was also revealed on January 26 that the attackers behind the FluBot trojan, which spread globally last year, targeted predominantly Romanian users between January 15 and 18, according to a report released by Bitdefender cybersecurity experts.
Republika Srpska's holiday and online misogyny cause hostilities in Bosnia
The aftermath of the banned national holiday day in Bosnia's Serb-dominated entity, Republika Srpska, continue to characterize some violations that occurred in the second half of January in the Bosnian digital environment.
On January 14, a video of the song 'Jedina Srpska', performed by the Belgrade Trade Union and Danica Crnogorcevic, a singer of folklore and spiritual music from Montenegro, has been removed from YouTube. The video, which was released to coincide with the celebration of Republika Srpska Day, was removed after several YouTube users complained that it incited ethnic hatred, according to the singer.
Misogynists' episodes and attacks on activists also continue to occur very frequently in Bosnia. Environmental activists, in particular, across Bosnia face growing threats, pressures and attacks from both citizens and public institutions as evidenced by the case of Mostar, where the municipal court has issued a decision imposing a sentence on all activists active in the region.
An incident, recorded on January 20, involved the public debate on small hydroelectric power plants, which was supposed to provide solutions and ideas for a better environment in Mostar, which was marked by an accident and took place in the Mostar municipality. One of the owners of a small hydroelectric power plant insulted an eco-activist in front of the "Aarhus Center" Association. The discussion went viral and many social media users shared this video, characterizing it as a chauvinistic and vulgar attack.