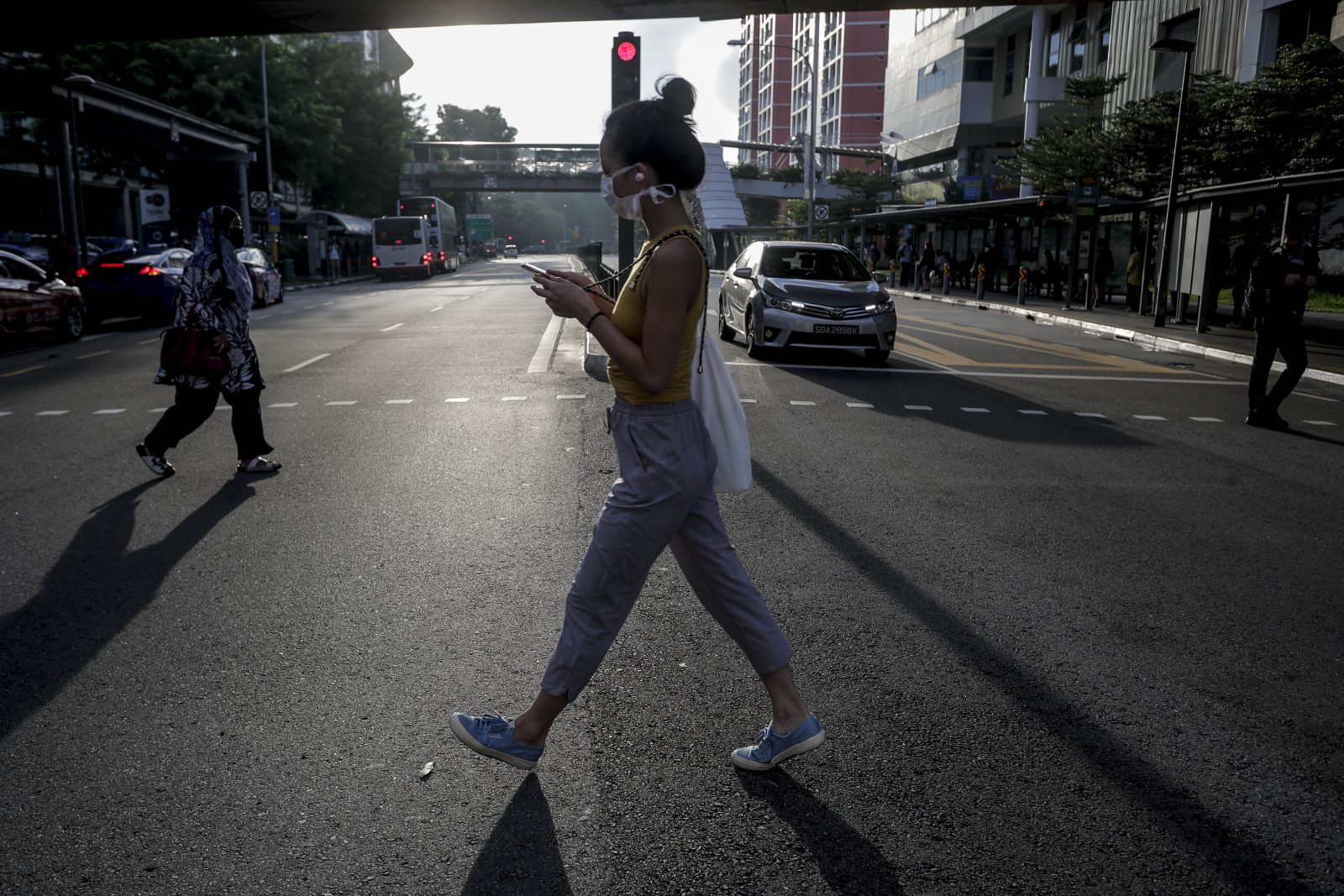 Like the rest of the world, the Balkans has seen a rise in the use of dating apps during the pandemic, with data showing the length of daily conversations is increasing.
Online dating has for, some time now, been the "new normal" for finding romance, with more people around the world using this method during the coronavirus pandemic as they seek a safe way to connect with potential partners. The take-up of online dating in the Balkans is patchier and less Tinder-focused, though data suggests that here, too, the pandemic is changing how people are using the apps.
The global online dating services market was worth $6.69 billion in 2018, according to an Allied Market Research report, and this is projected to reach $9.20 billion by 2025. There are hundreds of online dating websites and apps currently on the market, though Tinder makes a strong case for being the most popular dating app on a global scale.
Launched in 2012, Tinder allows users to anonymously swipe to 'like' or 'dislike' other users' profiles, based on the photos they post. The US company behind Tinder, Match Group, says its app is more than just a regular dating app, describing it as a "cultural movement" that invented the now-famous "swipe culture", where users quickly swipe through profiles and make instant decisions about how and whom to date.
Tinder officially claims "tens of millions" of users worldwide, with estimates putting the 'movement' at more than 50 million in 190 countries using 40 languages. Tinder users go on more than a million dates per week, with the biggest markets for the app being the US, the UK and Brazil.
During the coronavirus pandemic, despite widespread restrictions on movement and stay-at-home policies, the use of dating apps has increased globally. And Tinder is no exception, with the app recording a rise in use in many of the virus-stricken nations of Europe. In Italy, one of the countries with the largest number of coronavirus cases in Europe, Tinder saw an increase of 29% in the number of daily messages exchanged between active users during the second half of February and March, the company told BIRN in a statement. In Germany the increase over the same period was 33%, while in France it was 23%.
The company also noted an increase in the length of conversations by users; in Italy the increase was 28%, while in Spain, also one of the countries hardest hit by the pandemic, the increase was 26%.
Meeting certain needs

Illustration. Photo: Unsplash/Andrej Lisakov
The increase in the use of dating apps can be seen as fulfilling the need for intimacy during the prolonged period of lockdown and isolation caused by the coronavirus pandemic, experts say.
"We cannot put a limit on the human need for intimacy, closeness and sexuality during these times – that's why there has been an increase in the use of dating platforms by as much as 30% in the last two months," Skopje-based psychologist Bojana Stojmenovic tells BIRN.
Aside from intimacy, the apps also satisfy the need for instant gratification. These and other apps can be seen as a coping mechanism for getting that gratification, especially at a time when the pandemic has forced many societies indoors and brought everyday activities to a halt.
"A key element of the new dating apps and platforms is the speed and availability of finding the desired partner. We live in a time when we are used to instant gratification, to getting things with one click – for instance, we can get a pizza, a call from our favourite friend, our long-awaited shoes or even a partner," Stojmenovic points out.
While Tinder is the most popular dating app across Europe, in Romania and Bulgaria it is Badoo that is used the most. Created in 2006 by Russian entrepreneur Andrey Andreev, Badoo now has more than 450 million users globally, with daily messages sent between users exceeding 350 million.
While the company does not have specific data on how much these numbers have increased in the Balkans during the pandemic months, it reports that the length of the daily conversations have, like on Tinder, increased.
"Our data shows that more conversations are happening, with increases of up to 35%. Data is showing and users are telling us that conversations are longer, and with paragraphs rather than one-liners," Tristan Pineiro, Badoo's global head of communications, tells BIRN in a statement.
According to Pineiro, these developments suggest a resurgence in sustained courtship and long-distance seduction. "We are re-learning the art of courtship and conversation, and hope that coming out of this all daters – particularly men – will have a newfound respect for honest connection and communication, which in turn equates to better and more successful matches, based on shared interests and deep connection," he says.
And with video chatting now becoming an essential part of life and keeping in touch, Badoo expects that this "new normalization" will take hold in the dating world, too, Pineiro adds.
Online dating apps in North Macedonia: fact or fiction

Illustration. Photo: EPA-EFE/SASCHA STEINBACH ILLUSTRATION
In other Balkan countries, dating apps are used more sparingly, even under the present circumstances of movement restrictions and curfews.
One such place is North Macedonia, where romantic courtship is still conducted in a predominantly conservative manner. A source working in the adult online dating industry tells BIRN that the use of dating apps like Tinder in North Macedonia are still frowned upon.
"The reason for this is that we are a small market and a conservative environment. For example, an app like Bumble, where only female users can make the first contact if interested, would hardly work in our country," the source says.
Also, many of the dating profiles contain bogus images, since users are reluctant to use their own pictures. "I think this happens because most of them are still ashamed of using such apps. Also, the number of male users is often disproportionately bigger than the number of female users, and this is not good in terms of how the dating apps function," the source adds.
During the previous decade, North Macedonia had a dating website called Prijateli that existed for several years. According to the source, a few years back there was some interest in making a dating app specifically designed for North Macedonia, but after the potential investors conducted a market study, they decided against it.
For some, Instagram functions as a dating app instead. 35-year-old Marija from Skopje says that when it comes to dating, her experiences using this social network have been varied.
"There are two types [of people connecting with me]. Some start to like my photos, and then write to me. Others are approaching me as soon as they become my followers on the network," Marija tells BIRN. "Most are behaving nicely, they begin by either complimenting me, or look for general info, such as where I live, my age, and so on."
"However, there is also a second category of people who openly want to have sex, stating their intent in the opening conversation. But it is also interesting that 90 percent of those are either married or in long-term relationships and are constantly posting pictures and videos of how happy and in love they are," Marija explains.
Instagram is also the preferred choice for 32-year-old Skopje resident Dejan when it comes to online dating.
"I don't like to use dating apps. I have tried several times, and in most cases the profiles turned out to be fake. It's different with Instagram, since you can actually see if the person you approach responds by liking your pictures or replying to your messages. I feel that this is a much more transparent way than using dating apps," Dejan tells BIRN.
Regardless of how people are dating online, through apps or social media, the trend toward using the internet to find romance remains strong. And as uncertainty continues over how long the societal effects of the pandemic will last, online dating looks set to become a permanent fixture of Balkan's dating scene.