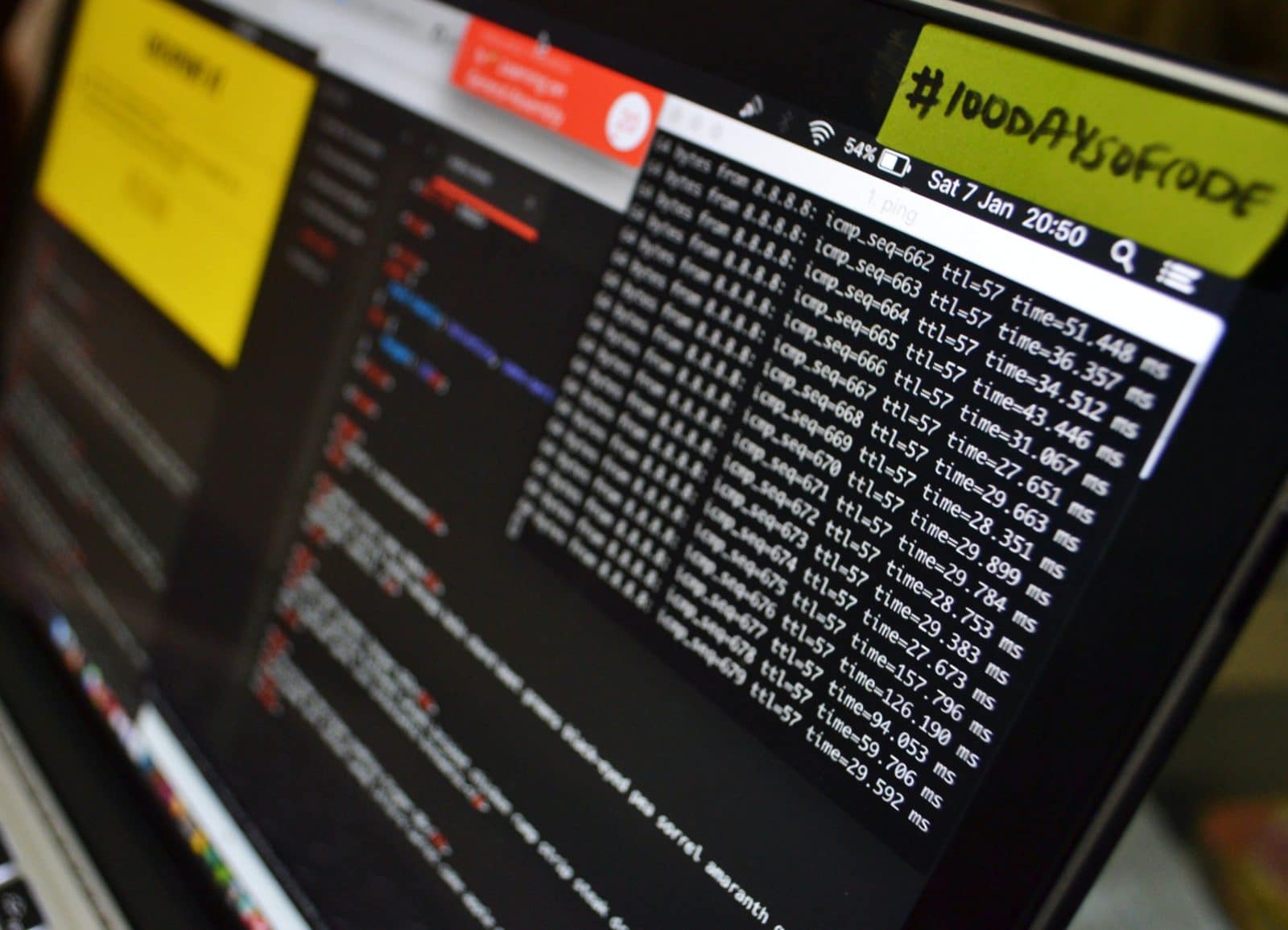 The exponential growth of financial technologies industries in Croatia is already drawing global interest – and could offer inspiration for the rest of the region.
When it comes to the digitalization of the public sector in the Western Balkans, not that much happened until COVID-19 came along.
But as the pandemic has continued, certain public services have had to become digital by a force of nature, while the pace of others that started on this road in the last few years has accelerated. The same goes for businesses and industries – those that started this process earlier are now ahead of the curve. One industry likely to emerge strengthened by the challenges that the pandemic has brought is financial technologies, fintech as it is known – as more institutions and businesses opt for "digital-only" services.
With an ICT market growing exponentially each year, Croatia is widely seen as the next fintech destination in Southeast Europe.
Some estimates say the country has close to 60,000 active ICT professionals already. It also has many fintech companies with a presence in global markets as far as Southeast Asia.
"Croatia has seen a tremendous improvement of its fintech scene in the past few years, mostly due to people developing their digital skills independently," Vlaho Hrdalo, chair of the Croatian Association for blockchain and cryptocurrencies, UBIK, told BIRN.
"A recent Eurostat survey showed Croatian young people to be the leading Europeans in the category of digital skills," he added.
"These young people realized what skills they needed and then acquired them on their own, as no institutional support was available; and it still isn't." Hrdalo continued, noting that while global investors are beginning to turn their attention towards Croatia, the local fintech scene still needs further investment.
Success stories, and hurdles up ahead

Illustration. Photo: Unsplash/Alexandre Debieve
Croatia's biggest success story when it comes to fintech and the digital payments sector, arguably, is Microblink, a software company that develops computer vision technology.
When it started in 2013 as a local company, it relied only on the financial resources of its founders. Now it has a global presence in the US, Europe and Southeast Asia, developing AI-powered scanning and data extraction products that more than 100 million end-users use.
Microblink's products have opened up business opportunities for the company, which has been recognised by the fintech industry. It was listed among Europe's fastest growing companies for 2020.
The company isn't planning on stopping now, either. It plans to launch new innovative products that revolutionize the fintech industry.
"Two weeks ago, we launched a first-of-its-kind identity document scanner made to be used directly in a web browser. And we firmly believe in-browser ID scanning holds the potential to reshape the way we onboard financial services for the better," the company told BIRN in a statement.
Another company to watch is Elektronički računi, a company that primarily provides digital business services. It was founded in 2013, when digital invoicing was beginning to become an important segment of business modernization.
"Since 2014, we have introduced the e-Invoice to tens of thousands of companies," Josip Kovacec, a member of the board of the company, told BIRN.
"It gave us a foothold in the market in EU member states at the time when the mandatory electronic issue of invoices in public procurement was introduced," he added.
"The idea was to make the e-Invoice available to everyone, with special emphasis on the SME sector, which usually does not have the financial resources to digitize operations," Kovacec continued.
He said the company had now positioned itself as the largest private information intermediary on the market, sending about 200,000 e-Invoices a month to the Croatian government service that receives all electronic invoices addressed to public entities.
While there are other successful fintech startups and scale-ups in Croatia, what is lacking, however, is a sense of cohesion that would make the Croatian fintech scene a more powerful trend, experts say.
"There have been meetups and conferences, but the situation around COVID-19 has made such events impossible," Ivan Brezak Brkan, the founding editor of Netokracija.com, told BIRN.
"For experience and knowledge to compound for the whole community, there has to come a point where they all need to work together to create a 'fintech scene,'" he added. "A rising tide lifts all fintech – and an active community would help create interest among developers, new companies, and so on."
Regulation remains a grey area

Illustration: Unsplash/Clifford photography
Besides hosting companies that are developing high-quality fintech products, Croatian towns are also implementing some of those technologies locally.
At the end of June, the town of Sveta Nedelja became one of the first in the whole of the EU to introduce a payment service that includes cryptocurrencies.
Built by another Croatia-based company, the cryptocurrency brokerage Electrocoin, the service enables shops to accept payments in cryptocurrencies for free, converting them into the national currency, the kuna.
However, as financial technologies enter more and more segments of Croatian society, regulations about the way fintech companies conduct their business remain a grey area.
"Not much has happened in this area, as there still are no laws governing fintech, blockchain, or artificial intelligence," UBIK's Hrdalo explained.
"UBIK held numerous meetings with Croatian regulators to bridge the gap between galloping industries and dormant laws. This was successful, as the approach of the regulators did change from initial scepticism to acceptance," he added.
"But without exact rules in place, digital companies in Croatia have to discover where they touch the regulatory perimeter on their own, which isn't always the best way forward," he continued.
Experts say general business-related laws affect these companies the most. "For example, high taxes on employment make these companies less competitive than rivals in other markets, and a business-unfriendly administrative system makes it literally uneasy to do business," Netokracija's Brkan said.
"While the recently re-elected Prime Minister, Andrija Plenkovic … has said he will make the country more business-friendly, most entrepreneurs remain skeptical," he noted.
Bureaucratic hurdles and the presence of numerous regulatory bodies pose a challenge for all companies in Croatia.
"Take consumer protection – almost every branch or type of service has its own regulatory agency, and in parts where two branches potentially overlap, there are discrepancies in their procedures," Kovacec pointed out.
"During the pandemic, most business with the state was digitized, which gave some hope that Croatia could aspire to reach Estonia's level of digitalization at least. But, with the fall in the number of infections and the reopening of the economy, suddenly everything needs paper again."
Beacon for the rest of the Balkans

Illustration. Photo: Unsplash/Christian Wiediger
As "digital-only" services become the new normal, Croatia's progress ha the potential to set a trend for the rest of the Western Balkans.
With ICT industries in most Western Balkans countries also among their most prosperous, the potential to be explored is vast.
"We have top IT experts recognised everywhere in the world. But we have not yet realised that this sector can be one of the most important industries in Croatia," Kovacec claimed.
Recently, North Macedonia took a step towards developing its own digital economy, signing an agreement with financial giant Mastercard. The deal on implementing digital identities would allow its citizens to open bank accounts without being physically present at banks, for example.
This country also has companies that are becoming serious players in the fintech industry, and could potentially follow the Croatian path. "We have one startup that works with storing the digital data and tokens of wealthy people from the Arab world, which the whole insurance industry is talking about," Skopje-based business consultant Igor Izotov told BIRN.
"Maybe tomorrow we can say the digital tokens and bitcoins of a reality or Hollywood star were stored on a Macedonian software solution," he mused.
However, for these and similar companies from the region to fully realise their potential, more marketing skills are needed, experts warn.
"As with the rest of the Eastern European startup scene, business skills and scaling are proving most valuable. One low-valued skill in the post COVID-19 era is content creation, inbound marketing and thought leadership," Brkan explained.
"Self-taught content marketers aren't given the budgets or the freedom to experiment, so B2B sales for fintech are definitely one of the biggest hurdles – and the strategic use of content for B2B is one of the skills that is lacking," he concluded.