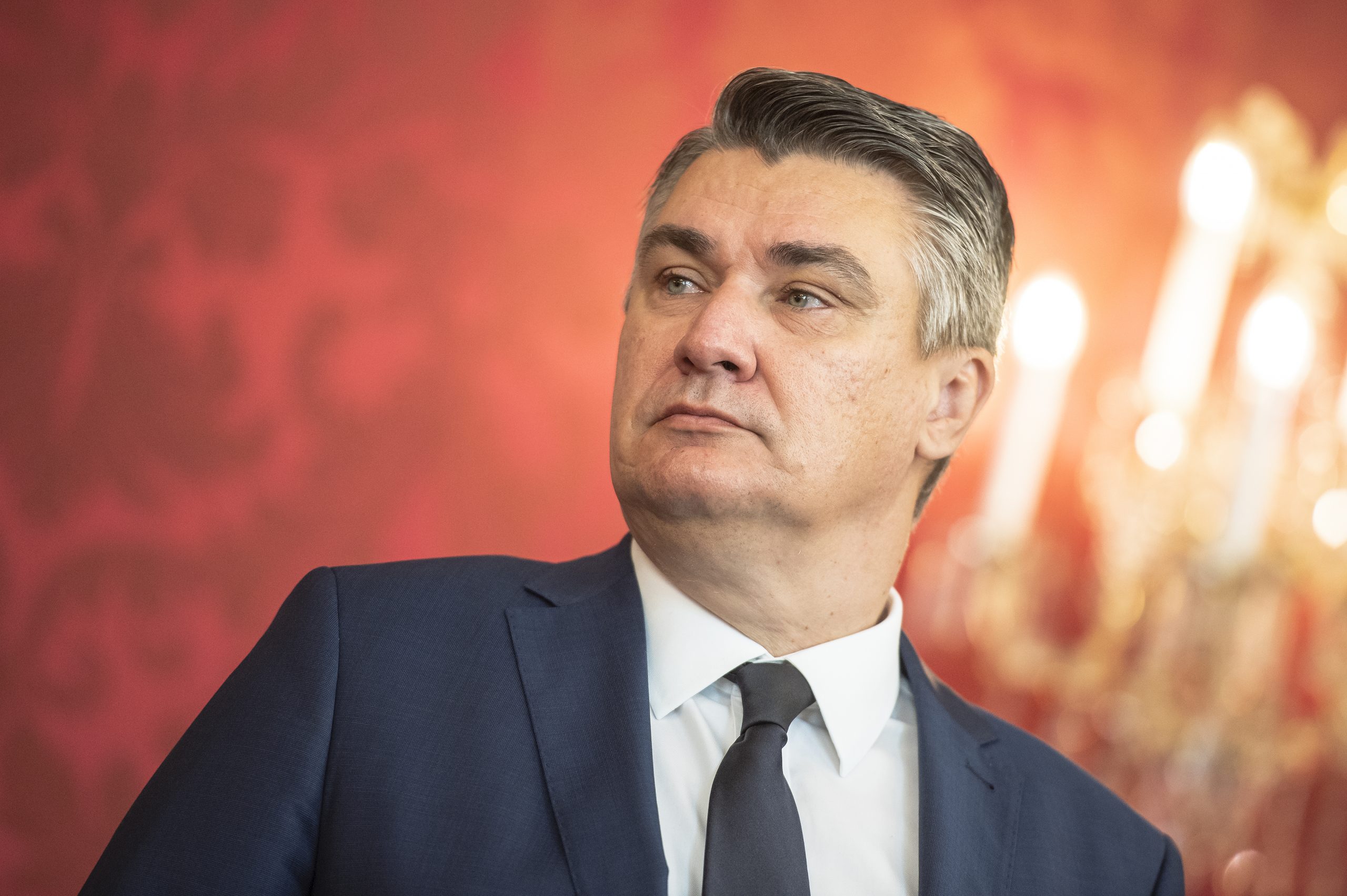 President Milanovic has been slated by unions for sparring with public broadcaster reporters in the city of Split, where he accused them of being tricksters and political 'mercenaries'.
Croatian President Zoran Milanovic drew condemnation on Thursday after he insulted reporters from the public broadcaster Croatian Radio Television, HRT, in the coastal city of Split, accusing them of being tricksters, mercenaries and an embarrassment to the country.
The Union of Croatian Journalists, SNH, and the local branch of the Croatian Journalists' Association, HND, which gathers HRT reporters, said they "strongly condemned" Milanovic's verbal attack and his "harmful generalization", although they themselves "persistently warn of the dubious editorial policy and transparency" of HRT's current and past administrations.
"Journalists at Croatian Radio Television do their job honestly and responsibly. Most are underpaid, with a salary lower than the Croatian average. They are not responsible for the editorial policy of people who are mostly appointed in agreement with the governing structures," they noted.
Milanovic quarrelled with the reporters after being asked about Wednesday's edition of HRT's TV show Otvoreno ["Open"], which among others hosted law professor Zlata Djurdjevic, who is the president's candidate to be the next Supreme Court president.
He accused Mislav Togonal, editor of Otvoreno, of having deceived Djurdjevic because he had included "a fourth person in the show, contrary to the agreement", who is not a candidate for the post of Supreme Court president but who is Djurdjevic's "colleague from the faculty with whom she is not in a good relationship".
"Your colleague [Togonal] is an average trickster," Milanovic told Ivana Silovic, an HRT reporter, in front of her colleagues.
He then asked another journalist if he was also from HRT, and when the journalist said he was, Milanovic said he wanted to talk to other reporters, calling HRT "disgraceful mercenaries".
"You are usurping space, let [us hear from] other television stations … You are mercenaries of one [political] option, that's a disgrace," Milanovic said, suggesting that HRT was under the strong editorial influence of the ruling centre-right Croatian Democratic Union, HDZ.
"Do not be in solidarity with HRT, these journalists are the only ones who know that they will receive a salary," Milanovic told the other journalists present.
HRT condemned Milanovic, describing the tirade as "an attack from a position of power on journalistic freedoms and on the editorial policy of the public media service".
Having made a promising start to his five-year term last year, the President has turned many of his own supporters against him by engaging in verbal campaigns against all who criticise him.
However, some in the public share his belief that HRT is politically slanted, criticizing HRT's editorial policy and claiming it censors its journalists and does not always act as a public service.
The SNH and HND said that if Milanovic really wants to warn about the situation in the public television, "those to whom it applies should be named" and that the two attacked reporters "certainly do not belong to them".