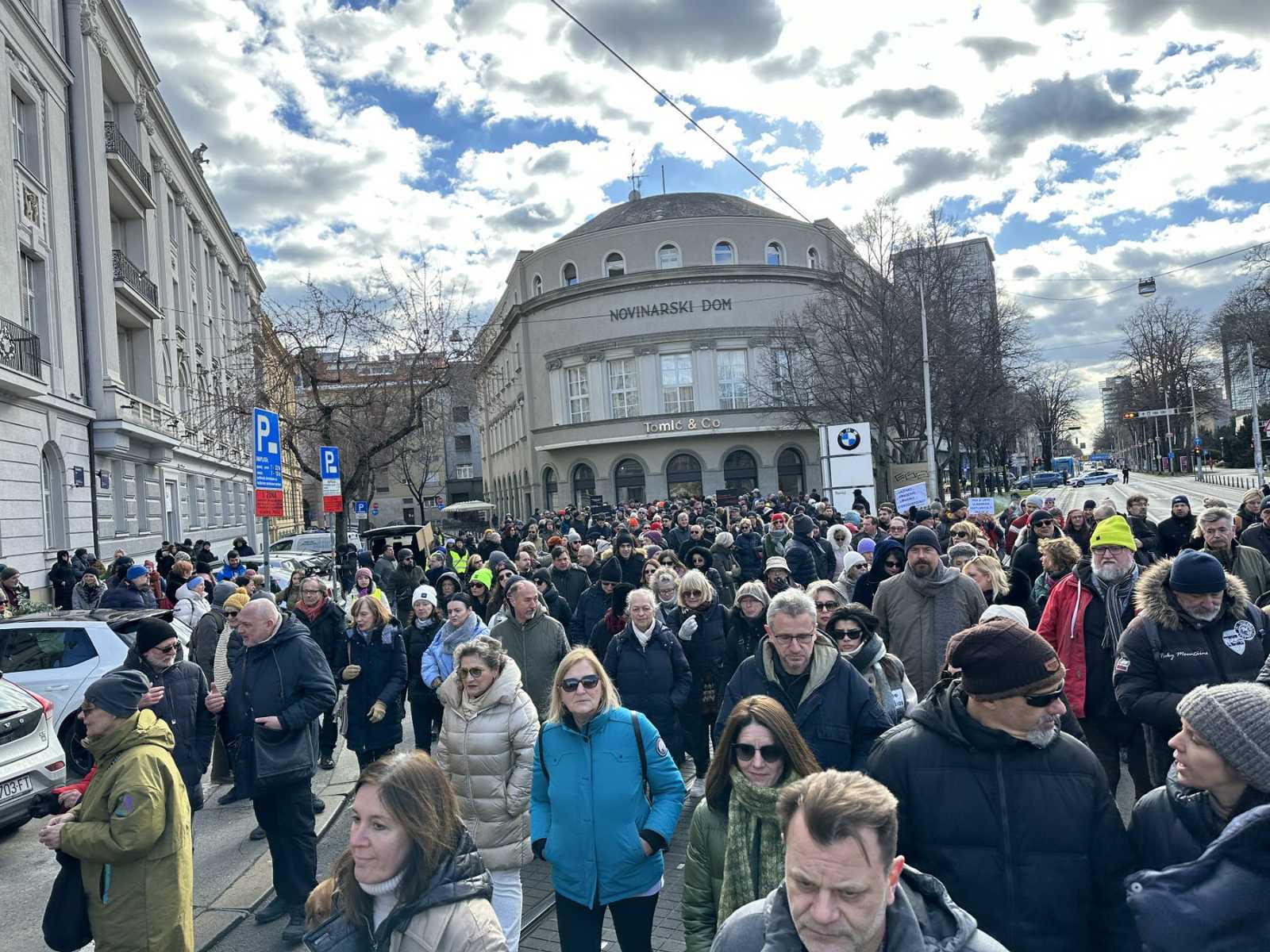 Six months after investigative journalist Vladimir Matijanic died amid suspicions he did not receive proper medical help, his colleagues are demanding an independent probe and the resignation of the Health Minister.
Six months after the death of investigative journalist Vladimir Matijanic, a protest rally held under the slogan "I am sorry to bother you, I can't breathe", on Sunday in Zagreb, demanded an investigation into his death.
Matijanic died from COVID on August 5 2022. The 50-year-old, who lived in Split and worked for the Index.hr news website, caught COVID and he and his partner repeatedly phoned his local hospital in Split – but his case was deemed not serious enough to be hospitalized and he died at home due to respiratory problems. He had not been vaccinated owing to underlying health conditions. His partner has insisted his life chances would have been improved if he had been admitted to hospital.

The Croatian Journalists' Association, HND, is advocating for an independent investigation into the circumstances of Matijanic's death and the resignation of Health Minister Vili Beros.
HND Chairman Hrvoje Zovko and Andrea Topic, Matijanic's partner, presented the government with a petition signed by nearly 5,000 people demanding the independent investigation.
The protest began with a recording of Matijanic's call to the Split emergency room, in which he asked for help and said: "I am sorry to bother you, I can't breathe."
"We will never give up on this issue. It is this arrogant system …. The minister can say that what we are saying is malicious, but as long as he lives, he will not escape responsibility," Zovko said.
He added that the protest was not against health workers but against the system.
Many people came to the demonstration on buses from Split, Šibenik, Vinkovci, Vukovar, Daruvar, Virovitica, Osijek, Slavonski Brod, Pula, Rijeka and among those gathered were many journalists, politicians, writers and actors.
Support was also provided by partner organizations, the Independent Union of Journalists of Serbia, NUNS, and the New Optimism organization from Belgrade.
Andrea Topic reiterated that this was a protest for better health care. She read several Facebook messages from Matijanic about Croatia's struggling health care system, including a message from him dated 4. February 2014, in which he wrote: "I am lying in a hospital that was built many years ago, in a bed that is long past its prime, with bedding that no one has at home anymore, and I am listening to news about the need to reduce skyrocketing health care costs."
Health Minister Beros accused the protesters of politicising a personal tragedy. "Although the expert opinions on the death of journalist Vladimir Matijanić in Split last August were transparently presented and publicly announced by all relevant professional and state bodies, the Croatian Journalists' Association and others are once again using the death of their colleague for political goals," he said.