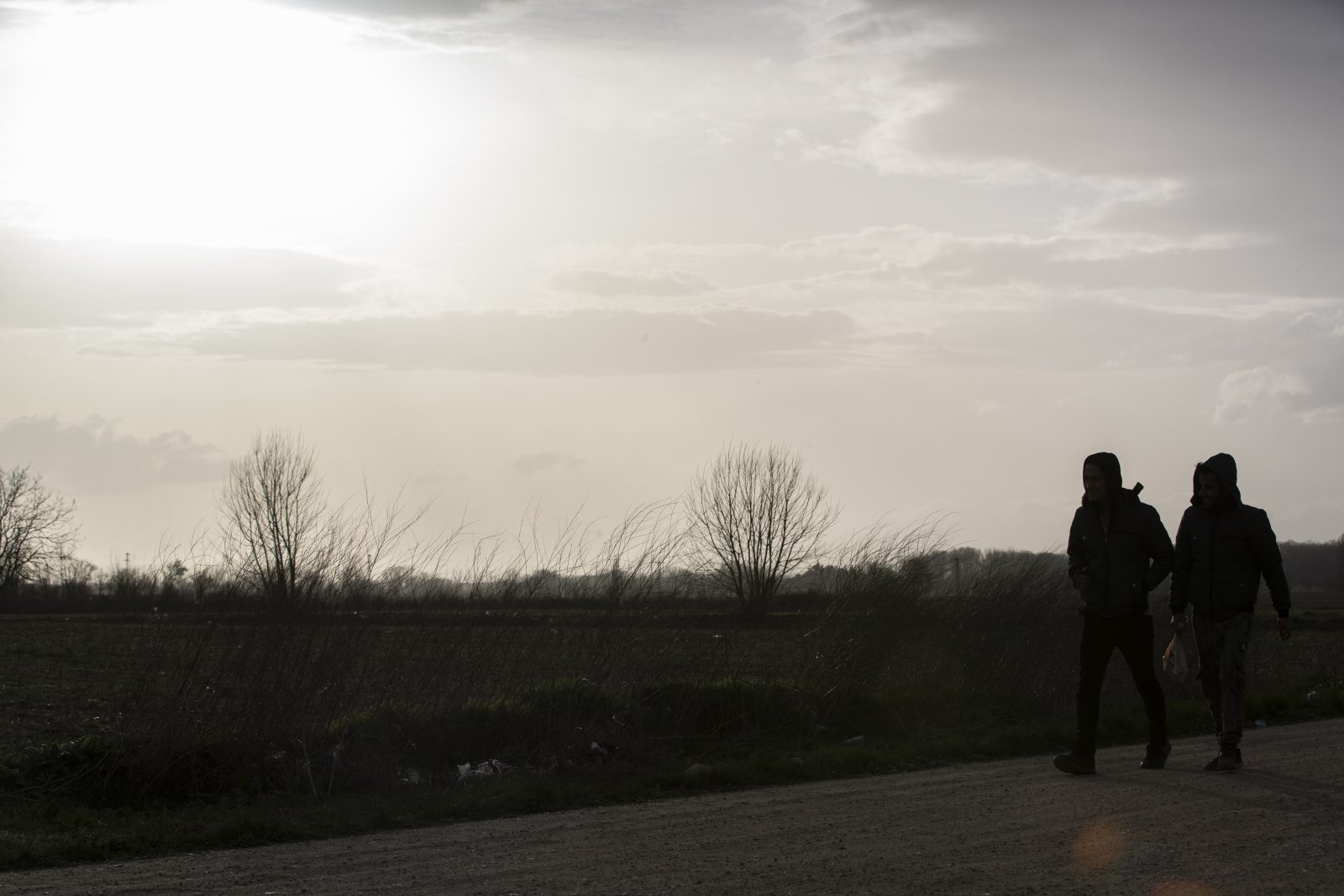 Human rights organisations have accused Croatia's Interior MInistry of trying to discredit independent journalism, after it dismissed media reports of police tagging migrants with paint.
Human rights organisations have accused the Croatian Ministry of Interior of resorting to slurs, after it rejected media reports of police tagging migrants and refugees who attempted to enter Croatia from Bosnia with paint.
"As a diversion tactic, the crudely written response by the MUP [Interior Ministry] simply used slurs and unfounded allegations against the reporting organisations and journalists," two watchdog organisations, No Name Kitchen, NNK, and Border Violence Monitoring Network, BVMN, said on Thursday in a joint press release.
"Instead of dealing with these grave allegations and initiating an investigation, the Croatian MUP has fallen back on its traditional stance of denying all existence of violent removals from its territory and ignoring the photographic evidence and witness accounts," they said.
The latest report by the BVMN and NNK said EU border countries like Croatia were continuing their established practice of conducting illegal "pushbacks" of migrants and refugees trying to enter from Bosnia and Serbia – with the additional use of paint.
"A relatively new development in pushback practices is the tagging of groups with orange spray paint," BVMN said, referring to two events at the beginning of May, when migrant groups attempted to enter Croatia from Bosnia.
After the case was reported in the international media, including the UK Guardian, Croatia denied the allegations on Wednesday, stating that the BWMN "regularly publishes accusations against the Croatian police and the Republic of Croatia, as well as all other countries on the Balkan migrant route".
Twice this week, groups of people arrived in Bosnia and Herzegovina spray-painted in orange paint. They explained that Croatian police agents made this to them. Also that they robbed their phones and money. And some shoes. After, people was illegally pushed back @pushbackmap pic.twitter.com/ElWoX5mGkx

— NoNameKitchen (@NoNameKitchen1) May 7, 2020
"The fabrication that migrants are marked [with a spray] in the sign of the cross because of their faith demonstrates the authors' ignorance and a premeditated attack against Croatia without any knowledge of the basic facts," the Interior Ministry said, adding that it had "immediately conducted an urgent investigation with the help of our police administrations".
"It has been established that along the border with Bosnia and Herzegovina which has been indicated, the Croatian Police did not conduct any [such] activities towards migrants," the ministry said.
The watchdog organisations meanwhile concluded that they will "continue to carry out their work as independent monitors, tracking and reporting on the unfolding situation at EU external borders".