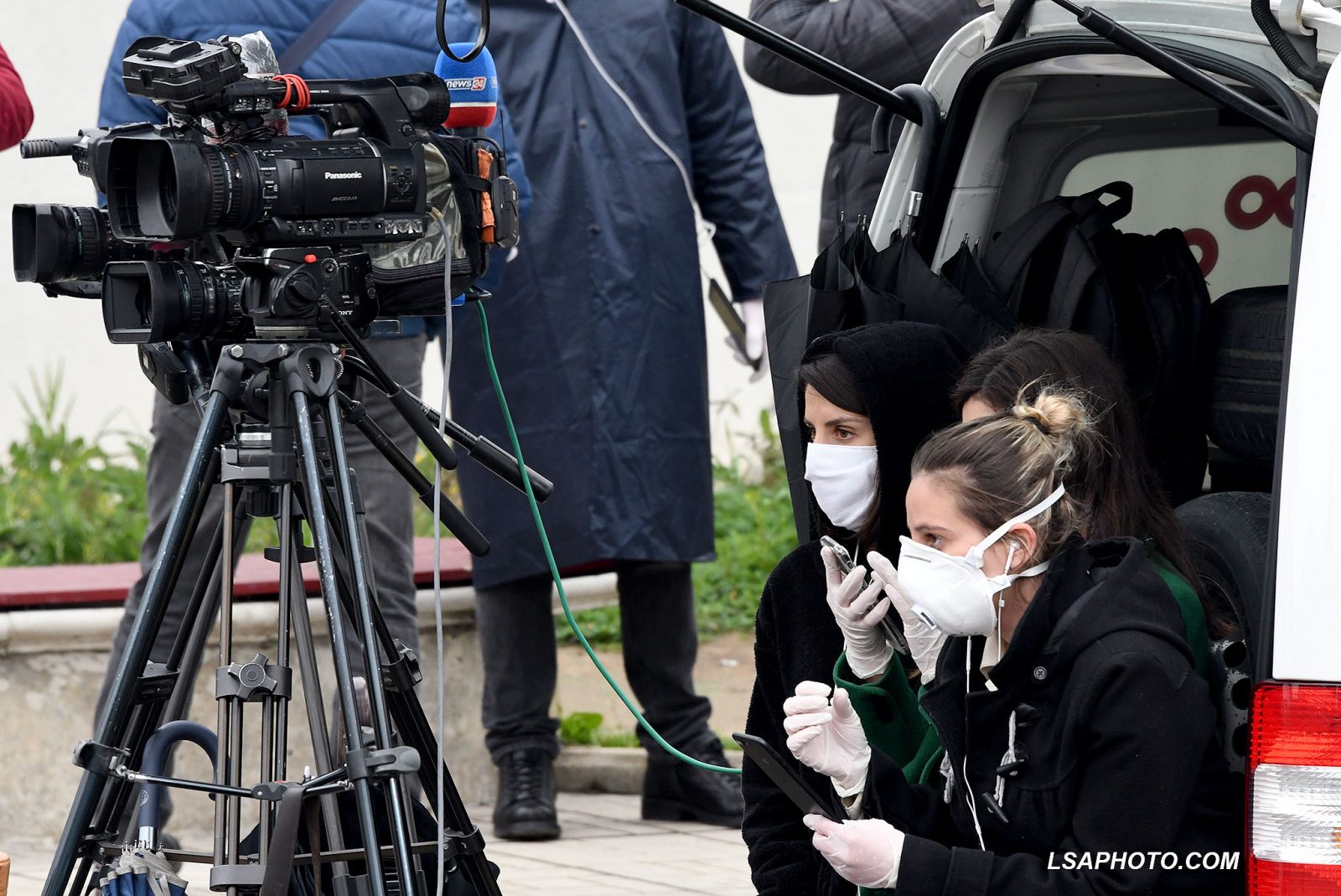 New report by Council of Europe Platform on Wednesday noted a deteriorating situation for the media in 2019, capped by a new level of difficulties caused by COVID-19 – which has encouraged some governments to clamp down further on journalists.
Journalists across Eastern Europe, the Balkans but, increasingly also in Western Europe, faced a new level of threats, harassment and risk of imprisonment during 2019, according to the Council of Europe Platform to Promote the Protection of Journalism and Safety of Journalists, in a report presented on Wednesday by 14 organisations partnered in the platform.
The report, "Attacks on media in Europe Must Not Become the New Normal", states that about 140 alerts were filed with the platform during 2019, including 103 from Turkey, 21 from Serbia and 11 from Albania.
A disputed media law in Albania proposed by Prime Minister Edi Rama last year, the closure of the last remaining critical TV shows and the harassment of journalists by pro-government media resulted in Albania getting a separate chapter in the report, meaning also that Albania was added to the list of countries of special concern.
Sarah Clarke, from Article 19, said the report noted SLAPP cases as a major concern. These Strategic Litigations Against Public Participation are lawsuits against journalists or activists in which plaintiffs use their financial power to drag critics into lengthy court processes that then encourage others in the media to practise self-censorship.
"There has been an elevated threat from the political level and juridical harassment against journalists. We included SLAPPS as a concern for the first time," Clarke said.
Meanwhile, the new coronavirus pandemic has caused a whole new set of concerns, said Scott Griffen, from the International Press Institute. He said there had been a systemic attempt by several governments to control the narrative of the pandemic, referring to Hungary and other states.
"Hungary has criminalized the distribution of 'distorted facts'", Griffen said, adding that this could amount to a "criminalization of journalism". Turkey, Azerbaijan and Serbia have also seen arrests for reports on the spread of the new coronavirus that annoyed the authorities.
Ricardo Gutierrez, General Secretary of European Federation of Journalists, said the collapse of advertising revenues in the media across Europe due to COVID-19 had left thousands of journalists unemployed and left tens of thousands of freelancers without any real income. "COVID-19 is causing a global collapse of press freedom," Gutierrez warned.
William Horsley, from the Association of European Journalists, said media ownership was another worrying issue. Standards were deteriorating across the continent, he said, urging EU member states to "be particularly strict over its standards".
"There is an increasing shift of media ownership toward governments and governments partners, the so-called oligarchs," Horsley noted.
Bulgaria was singled out as a country where the media has been captured by oligarchs. "A major share of the country's newspaper distribution business is under the control of a single conglomerate, owned by a politician. Independent journalists and media outlets are regularly subject to intimidation in person and online," the report noted. Meanwhile, out of 135 journalists currently jailed or under detention, 91 of these are in Turkey.