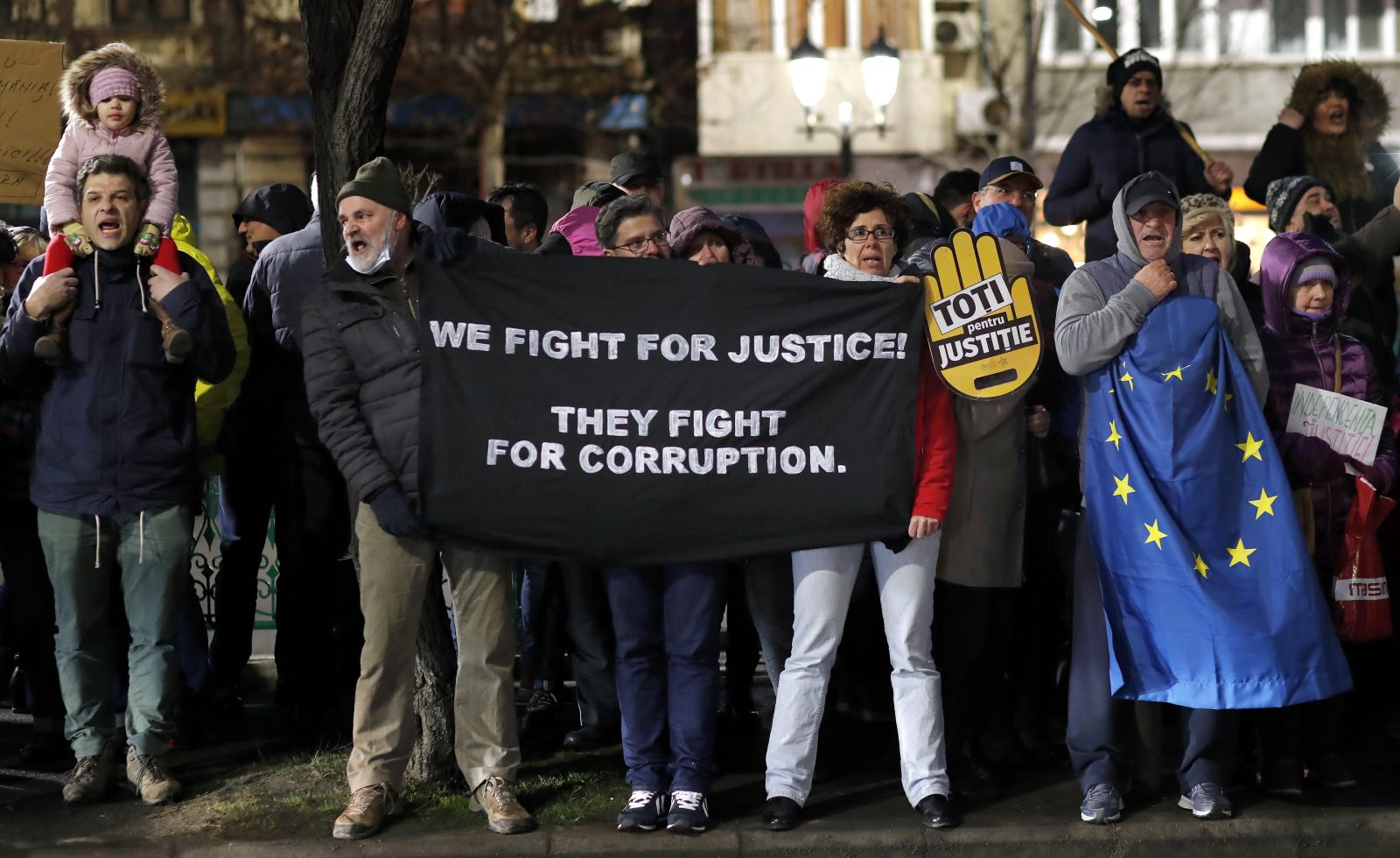 The watchdog's latest Corruption Perceptions Index for 2019 suggests that countries in Southeast and Central Europe are either making no progress in the fight against graft – or going backwards.
Bosnia and Herzegovina and North Macedonia scored worst in the Western Balkan region with 36 and 35 points respectively, which put them in 101st and 106th place on a list of 180 countries.
Both declined from last year, when Bosnia was ranked in 89th place, with 38 points, and North Macedonia came in 93rd place, with 37 points.
Bosnia shares its 106th place with Albania, which also declined in the rankings. It came in 99th place last year.
Bosnia's western neighbour, EU member Croatia, fell from 60th place last year to 63rd place in 2019, its score declining from 48 to 47 points.
The scores for its eastern and southern neighbours, Serbia and Montenegro, did not change.
Serbia, however, fell in the rankings from 87th to 91st place, while Montenegro slightly improved its position, moving up from 67th place in 2018 to 66th place in the 2019 list.
Moldova scored worst in the whole of Southeast and Central Europe. With 33 points, it ranked in 120th place on the list.
Greece, on the other hand, saw the biggest improvement in Southeast Europe, scoring 48 points and ranking in 60th place.
This year's Transparency International report also compared the latest results with those from 2012. In that context, in the Balkans, Bosnia's result again appeared concerning, revealing a consistent decline. "With a score of 36, Bosnia and Herzegovina significantly declined by six points on the CPI since 2012," the report noted.
Turning to Bosnia's specific problems, it noted: "The country also suffers from weak enforcement of campaign finance regulations. During the 2018 elections, political parties and civil society organizations raised concerns over voting irregularities, threats against voters, the misuse of public resources and unequal access to the media."

Global Corruption Perception Index for 2019. Photo: Transparency International
The organisation divides all countries into six geographical groups: Americas, Western Europe and the EU, Eastern Europe and Central Asia, Middle East and North Africa, Sub-Saharan Africa and Asia Pacific.
It then measures perceived levels of corruption in each state and awards points from 0 to 100. A score of 100 points means "very clean" and 0 means "highly corrupted". Based on the score, TI then compiles a ranking list.
Lidija Prokic, from Transparency International, told BIRN that the scores were in some ways more important than the ranking. "Rank is good in the sense that it gives us a picture of where a particular country stands in the wider and regional environment," she explained. "But when we look at what is happening at a level of the country, it is more important for us to look at the score, because then we can see if there is any notable improvement or decline," she said.
Prokic told BIRN that, on average, the group of countries containing the Balkans scored higher only than the African countries.
Looking at these countries as a whole, she said TI detected an overall declining trend. "We see a lot of effort to weaken the regulations that require disclosure of party campaigns [expenses]," she told BIRN. Efforts could also be seen to "bring money from unknown sources to political life", she added.
"What certainly influenced the score is governments' efforts to limit the space for civil society, limit the possibility for independent control and silence critical voices," she added.
EU countries in Central Europe ranked higher than countries in the Balkans. Poland was ranked in 41st place, the Czech Republic in 44th place and Slovakia in 59th place.
But some EU member countries in Central Europe and the Balkans lagged far behind.
Hungary and Romania both came in 70th place and Bulgaria was even lower down, in 74th place.
As for the winners, there were few surprises. Eight of the top ten places on the list went to EU countries in Western Europe, namely Denmark, Finland, Sweden, Netherland, Germany and Luxembourg and also Switzerland and Norway.
The only two from outside the region were New Zealand and Singapore. All of them scored 80 to 87 points.
Prokic said that in the field of regulation and institutional integrity, those countries were still in a better position than many non-EU states, but the trends were worrying.