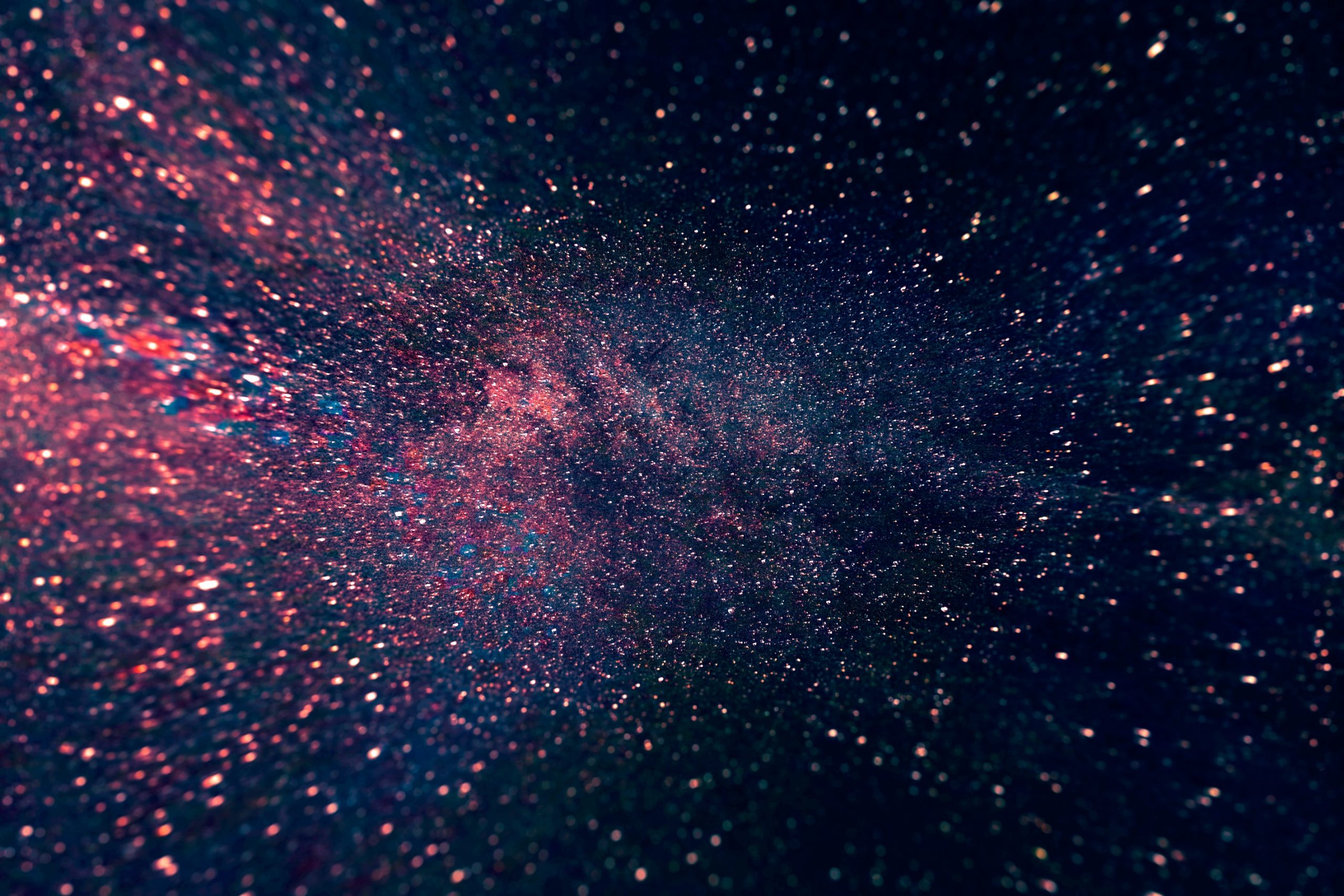 The celebration of Republika Srpska Day in Bosnia, parliamentary elections and a referendum on LGBTQ+ rights in Hungary are just some of the events that sparked online tensions in early January.
The start of 2022 has seen a rise in political and ethnic tensions, especially in Bosnia and Herzegovina and Hungary.
In Bosnia, the celebration of a hotly debated holiday, Day of Republika Srpska, has exacerbated existing ethnic and political tensions between Bosnian Serbs and Bosniaks. In Hungary, meanwhile, the ruling Fidesz party's anti-LGBT+ rhetoric and smear campaigns against political opponents have marred the pre-election period.
After the election of a new prime minister in North Macedonia, old political tensions there also remain at the fore. In Serbia, meanwhile, journalists still face online death threats. Phishing scams continue to disrupt Romania's digital space.
Banned Bosnian Serb holiday sparks ethnic hatred online
Following the commemoration on January 9 of the banned national holiday day in Bosnia's Serb-dominated entity, Republika Srpska, marking the 30th anniversary of the RS's existence, political tensions in the country have worsened.
In November 2018, Bosnia's Constitutional Court declared, for the second time since a 2015 ruling, that the Republika Srpska's national holiday was unconstitutional because, among others, it discriminated against non-Serbs in Republika Srpska, mainly because January 9 is also a Serbian Orthodox religious celebration, St Stephen's Day.
The holiday has triggered a series of incidents in both Bosnian and Serbian cities, including protests by Bosnian citizens living abroad.
On the same day the celebration was held, videos reporting the holiday published by Bosnian online media attracted numerous comments that included hate speech, calls for violence and warmongering rhetoric.
Serbian flags fly on the Serbian Government building in Belgrade, Serbia, 15 September 2020. Photo: EPA-EFE/MARKO DJOKOVIC
On January 10, a Facebook page entitled Green Berets of Bosnia and Herzegovina, named after an ethnic Bosniak paramilitary organization, founded in Sarajevo in 1992, launched an appeal for new members.
Gorica Dodik, the daughter of Bosnian Serb leader Milorad Dodik, was also targeted on January 11 with misogynistic remarks, sexist insults and hate speech over her Twitter posts on the RS holiday. Her Twitter account was also suspended for a period from the San Francisco social network.
Attacks on Orban rivals and LGBTQ+ community rise in Hungary ahead of elections
Ahead of the parliamentary election in Hungary on April 3, which Prime Minister Viktor Orbán for the first time since 2010, when he was elected PM, risks losing, the political balance in Hungary is clearly wavering.
What happens in April is likely to be a pivotal moment in the post-communist history of Hungary.
To complicate matters, on April 3, Hungarian voters will also vote in a controversial government-initiated referendum on LGBTQ+ rights. Orbán and his ruling Fidesz party have said the referendum on "child protection", which will contain five questions, aims to preserve children from homosexual and transgender influences promoted by media inside and outside Hungary.
"If a man and a woman live together, get married and children are born, we call this a family. This is not a question of human rights, we are just calling things by their true name," Orbán told an interview for Magyar Nemzet.

So-called Progress Flags, aimed at protesting against Hungary's recently passed so-called Anti-Paedophilia Act, fly at the Hofvijver in The Hague, the Netherlands, 27 June 2021. Photo: EPA-EFE/JEROEN JUMELET
On January 11, pro-government media outlets backed Fidesz's anti-LGBT+ rhetoric about reaffirming the value of the traditional family. Fidesz presented misleading data report from UK, Sweden and Spain, wrongly suggesting that masses of children in these countries are being subjected to sex reassignment surgeries.
Campaigns targeting Orban's opponents remain widespread within Hungary. Following a media campaign launched on December 20 against Imre Mártha, the head of Budapest's public utility companies, accused of numerous allegations which turned out to be false, more misinformation has targeted the mayor of Budapest.
On January 15, a reporter published photos claiming that mayor Gergely Karácsony, a member of the Hungarian green party Dialogue for Hungary, had parked his car in a no-parking zone. The photos, however, did not prove that parking was prohibited in that area.
False accusations and misogyny mark North Macedonian digital space
After almost two months of political crisis and the parliamentary appointment on January 17 of the Social Democrat leader Dimitar Kovacevski as the new prime minister, political friction in North Macedonia remains strong.
Outgoing PM Zoran Zaev, accused of not having fully fulfilled his promises of internal reform and of poor management of the Covid crisis, remains a target of numerous attacks.

New leader of SDSM (Social Democratic Union of Macedonia) Dimitar Kovacevski puts on the protective mask after receiving credentials for new government from the North Macedonia's President in Skopje, Republic of North Macedonia, 29 December 2021. Photo: EPA-EFE/GEORGI LICOVSKI
On January 3, in a case on Twitter, an anonymous user tweeted that Zaev had applied for unemployment benefit after his resignation. The tweet, which featured an old photo of Zaev visiting the State Employment Agency, went viral and sparked heated debate.
In another incident, on Facebook, a woman from Gevgelija, in southeast North Macedonia, was targeted by hate speech and misogynistic comments after a news portal published an article about the vast amount of books, 438 in total, that she had read in one year. Many users have gone so far as to wish her death.
Journalists facing more online aggression and threats in Serbia
"Journalists in Serbia are one of the most frequently targeted parties online. In 30 of the 111 cyber rights violations logged in our database (38 if you include investigative journalism) journalists were subjected to online abuse and intimidation – with an alarmingly high number receiving death threats," our latest annual digital rights report Online Intimidation: Controlling the Narrative in the Balkans, notes.
Serbia has the highest rate of online attacks on journalists in the Balkans. In many cases, the motive behind these attacks seems to be to undermine independent journalism. Investigative journalists remain targeted by politicians and pro-government media outlets with the aim of concealing wrongdoing and evidence that could embarrass those in power.
Following a case on October 15, when the pro-government tabloid Informer, supported by other tabloids, published an article on Nova.rs journalist Pero Jovović, who was then sent death threats on social media due to a post in which he showed the emoticon of the flag of Kosovo, he was the subject of another episode. Over the past holidays, his Instagram profile again received numerous death threats that users sent via private messages. The cause of the online aggression is not entirely clear.
Phishing scams endemic in Romania's digital landscape
Romania's online environment continue to register phishing scams and other online frauds. The most populous country in the region seems particularly exposed to large-scale frauds, involving thousands of citizens.
Romania's Directorate for Investigating Organised Crime and Terrorism, DIICOT, already arrested several organised criminal groups that had been operating locally and internationally between November 2020 and July 2021, all active in the commission of cyber frauds, phishing and other online scams.

Mihai, senior broker, work on his desk at the Tradeville headquarters in Bucharest, Romania, 22 December 2021 (issued 30 December 2021). Photo: EPA-EFE/ROBERT GHEMENT
On January 11, Bitdefender cybersecurity experts working in one of the leading technology companies in the country warned that a phishing scam, first detected in July 2021, was now targeting email users, mainly in Romania, Croatia and Hungary.
Hackers send emails that appear to respond to messages previously sent by the users in which they pretend to have obtained their passwords and even intimate images of the users, and demand 1,200 euros in Bitcoin. According to Bitdefender, more than half of the emails addressed to Romanian users were sent from local IP addresses.
In another incident, which came to light in January, the district court of Oradea dismissed a civil suit filed in late 2020 by Calin Moldovan, the administrator of a gaming Facebook group, in which he demanded 4,000 euros in moral compensation from five other members of the "True Gamers", who he accused of taking over the Facebook group.
The five users later posted pornographic images on the group in order to force Facebook to permanently suspend "True Gamers".
But the court found that the plaintiff could not prove that the five defendants were behind the Facebook users involved in the hostile takeover. This decision is one of the first in which a court rules that a Facebook profile cannot be used to identify a person without reasonable suspicion and it could jeopardize future actions taken by the Romanian authorities against Facebook users.