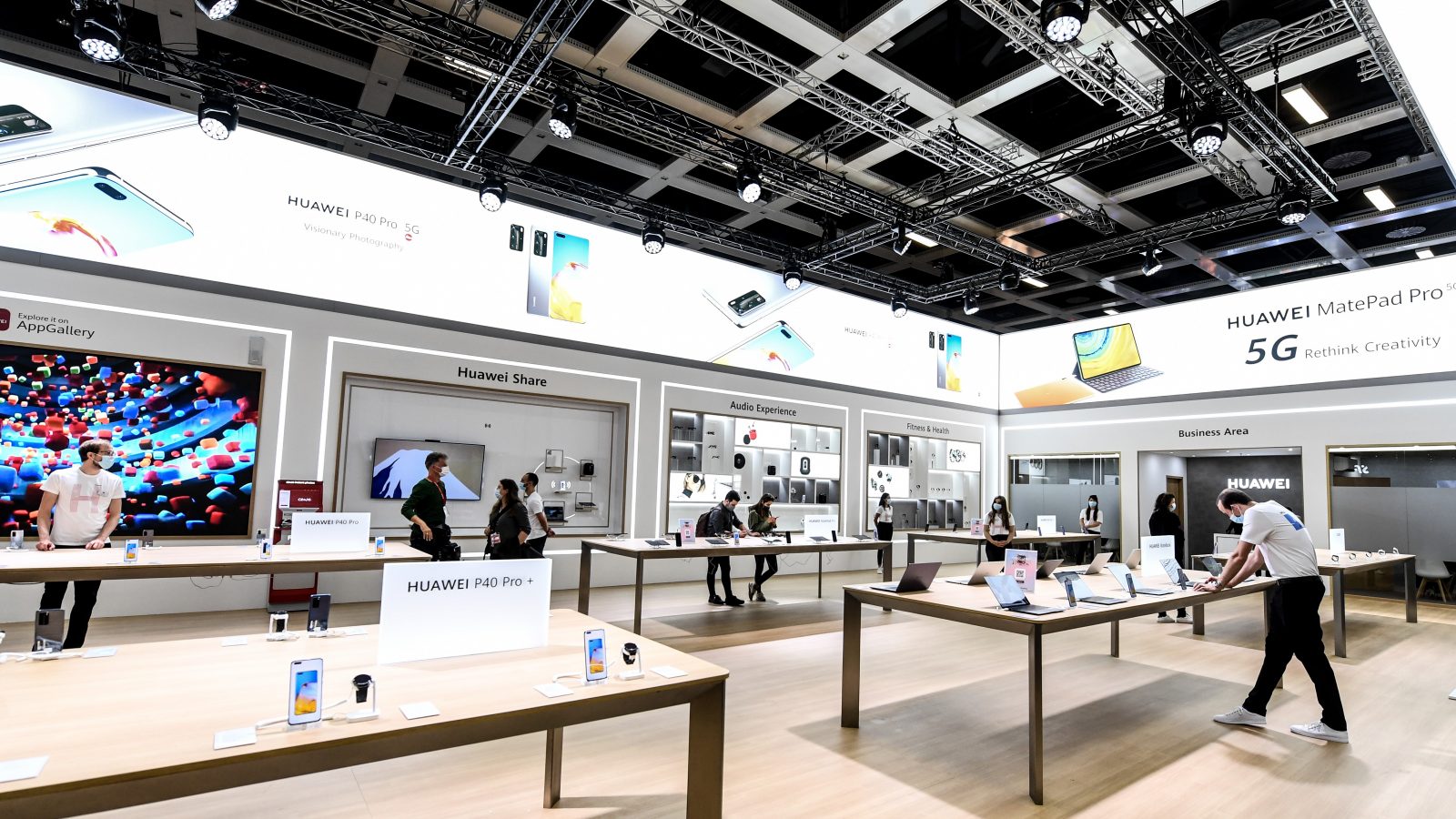 Huawei opened an Innovations and Development Centre in Belgrade just a week after Serbia signed an agreement in Washington which appeared to commit it to excluding the Chinese tech giant from cooperating in its 5G network.
Huawei's Innovations and Development Centre was opened on Monday in the presence of Serbian Prime Minister Ana Brnabic and the Chinese ambassador to Belgrade, just a week after Serbia signed a controversial agreement in Washington which appeared to target Chinese involvement in the development of 5G in Serbia.
Brnabic said the centre will significantly help further digitalisation in Serbia and that despite the Washington agreement, the country was working on many other technologies with Huawei that are a precondition for the introduction of 5G.
"Many things are being prepared with Huawei, which will only be visible in the next few months or a year," Brnabic said.
She insisted that cooperation with Huawei on the introduction of 5G network in Serbia does not contravene the agreement signed in Washington.
"Serbia is not interested in unreliable technologies either, on the contrary, it is in the interest of the tender for the introduction of the 5G network to be open and transparent, while respecting international standards, which includes the agreement from Washington," she said.
Li Mengqun, president of Huawei Western Balkans, told media that he expects cooperation with the Serbian government to increase.
"We hope and believe that the Serbian government will continue to create an open and fair business environment for ICT [information and communications technology] infrastructure construction. Together, we can make Serbia a world leader in the digital era with ubiquitous connectivity, digital platforms, and pervasive intelligence," Li said.
The agreement signed by President Aleksandar Vucic and separately by Kosovo's Prime Minister Avdullah Hoti at the White House last week in the presence of Donald Trump, committed Serbia and Kosovo not to use equipment supplied by "untrusted vendors" in their telecommunications networks.
No firms were named, but the Trump administration has been campaigning internationally to roll back China and Huawei's role in telecommunications in Europe.
The ninth point of the agreement said: "Both parties will prohibit the use of 5G equipment in their mobile communication networks, which is delivered by an unverified seller. Where such equipment is already present, both parties will commit to its removal and other efforts at mediation to do so in a timely manner."
Due to the COVID-19 pandemic, the public auction for the 5G spectrum in Serbia has been postponed for the first quarter of 2021.
However, Huawei has had a presence in Serbia for a long time, increasing its participation in big projects in the last couple of years.
The company has a 150 million euro contract with state-owned Telekom Srbija for the procurement of equipment, services and works for landline network modernisation and has also been named as a partner in developing the 5G network with privately-owned Telenor.
Huawei and the Serbian interior ministry also have a partnership agreement for the introduction of Huawei's 'eLTE' wireless broadband technologies and 'Smart City' public security systems including a large-scale surveillance network that is to be installed in Serbia's capital.
The interior ministry has told Radio Free Europe that details of the agreement are secret, however.
The Ministry of Tourism, Trade and Telecommunications signed a memorandum of understanding with Huawei for the 'Smart City' project in 2019, and a strategic partnership agreement for development of the broadband network in Serbia in 2017.
It has said that the White House agreement has no effect on such cooperation.
Combined with other Chinese investment projects under way or in the pipeline, some experts have suggested that Serbia has emerged as the most important country in the Balkans for China's Belt and Road Initiative.