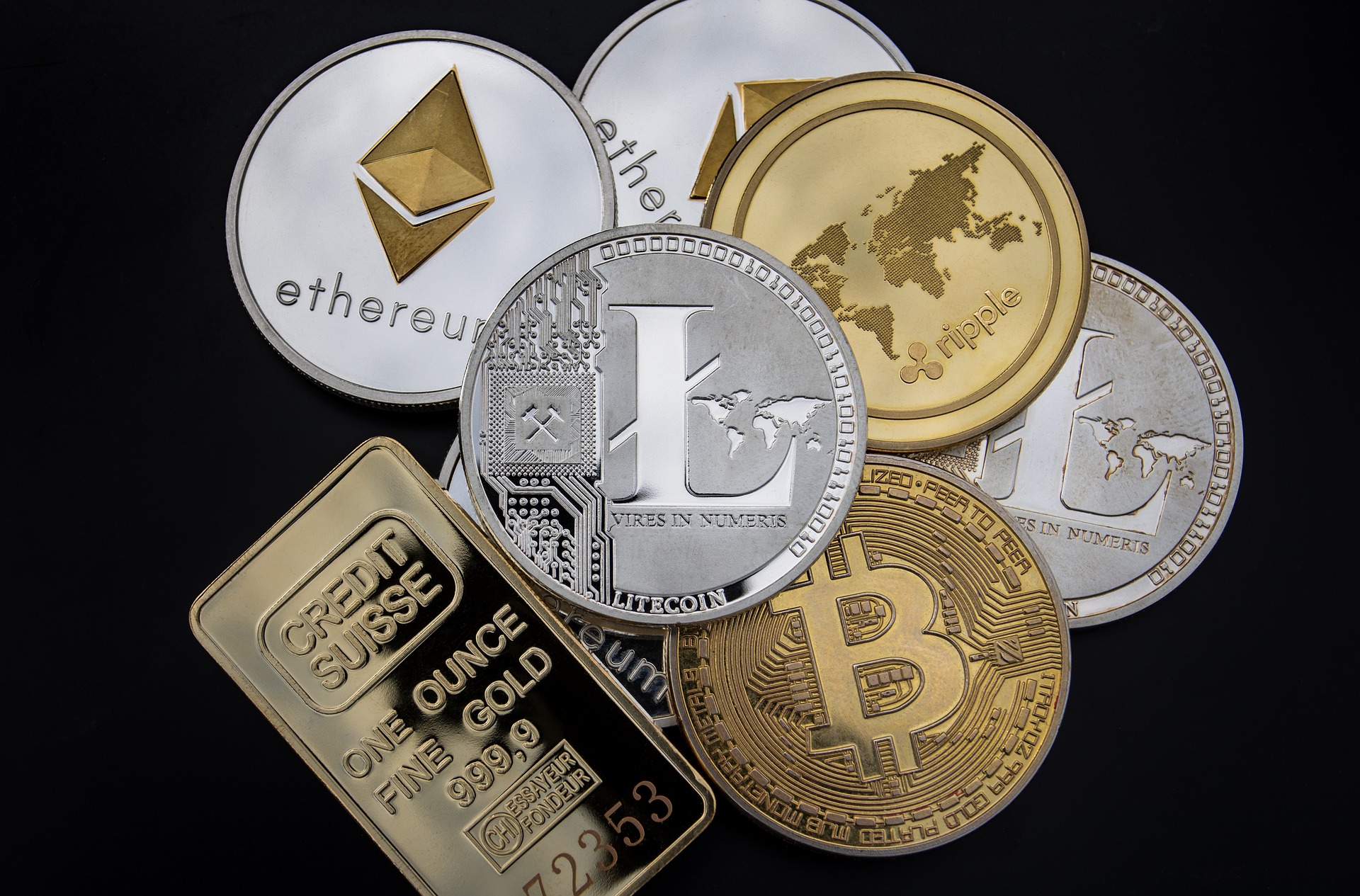 Many people in the Balkans see cryptocurrency trading as a means to make money fast. Others are hooked on the philosophy.
Stefan Angelovski starts his day with a cup of coffee and a browse online at which cryptocurrencies to buy and which to sell.
The 33-year-old former fitness trainer in Skopje, capital of North Macedonia, has been trading in cryptocurrency since 2017. Recently, he went full-time.
"I start and end most of my days following the crypto market trends and the daily transactions I make," said Angelovski. "While I've been in this for a while, I'm now finally beginning to be satisfied with what I've achieved."
The global cryptocurrency market has been going through a turbulent time in recent days, with losses estimated at more than 1.3 trillion dollars since a market peak on May 12. But in the Balkans, things are just heating up.
Local media, for example, have reported a 130 per cent increase in crypto trading in Bosnia and Herzegovina between 2019 and 2020, mirroring the global trend in which popular exchanges such as Coinbase have seen their user numbers jump from 35 million in 2020 to 56 million in the first quarter of 2021.
"I think that banks and the banking system are like dinosaurs waiting to die, and it is always a good time to enter the crypto market," said Angelovski.
The Elon Musk effect
Stefan Angelovski. Photo: BIRN
Angelovski began in 2017 with an initial investment of just $250.
He says he has made most of his money in the past six months, when the prices of popular cryptocurrencies such as Bitcoin and Ethereum skyrocketed.
Bitcoin's limited supply of 21 million makes it a scarce digital asset, earning it the moniker "digital gold". Ethereum, on the other hand, is valued for its advanced blockchain technology and the faster transaction times it offers.
But there are thousands of others cryptocurrencies to buy and, as of February 2021, more than 68 million blockchain wallet users where the crypto is stored.
In the Balkans, so-called alternative coins, or altcoins, such as Dogecoin, are becoming increasingly popular.
Originally starting out as a meme coin in 2013 to poke fun at cryptocurrencies and people investing in something they might know very little about, this year its pricesurged by more than 12,000 per cent, meaning someone who invested $1,000 in January made a profit of more than $100,000 by May. The coin tumbled in value to 29 cents following the recent crash in the crypto market.
And while the rise of Bitcoin and Ethereum is based on the success of the blockchain technologies that they are based on, the popularity of Dogecoin is down to the speculative nature of the market, as well as praise from prominent supporters such as Tesla CEO and billionaire businessman Elon Musk.
How does it all work?
To buy and sell crypto on apps like Binance, a user must register a profile with an ID or passport and can then use a debit or credit card to buy from the listed cryptocurrencies and trade in them. Users can swap one crypto for another, or convert them into fiat currencies such as dollars, euros or pounds.
Popular cryptocurrencies such as Bitcoin can also be spent via Bitcoin debit cards, which can be used online or wherever credit cards are accepted.  People can also buy crypto from specialised cryptocurrency ATMs, using cards or cash, and scan the code of the required cryptocurrency so that it can be transferred to the mobile wallet where crypto are kept.
When it comes to cashing the profits made from trading cryptocurrencies, there are several ways that this can be done in the Balkans, including selling directly to interested traders for cash, or through intermediaries such as cryptocurrencies exchange offices like the BCX exchange platform in Serbia.
Elena Pupkova, a Skopje-based bookmaker, is one who hopes to cash in on the current Dogecoin craze.
"I became interested in investing in crypto a few months ago," Pupkova said."After I read some news that American Citibank is building a crypto trading service, and of course tweets from Elon Musk – the biggest promoter of cryptocurrencies, that was the last step that drew me to invest in crypto."
"I also have a friend who invested in Bitcoin four years ago, and now she has more than $250,000. If I was sceptical about it then, I'm not anymore."
Darko Ivanovski, a 33-year-old search engine specialist, first heard of Dogecoin in 2013, but, given the volatility of the market, prefers to invest in better-known currencies such as Bitcoin
"I think that it is much wiser to invest in cryptocurrencies that are known to be more expensive because you know that it is not so easy for them to collapse," he told BIRN. "For example, it would definitely better to buy 0.0001 Bitcoin, rather than 200 XRP (Ripple cryptocurrency) that no one knows about."
According to Vlaho Hrdalo, chairman of the Croatian Association for Blockchain and Cryptocurrencies, UBIK, while altcoins arenot necessarily bad, they tend to prey on what he describes as the "get-rich-quick-with-us-if-you've-missed-out-on-previous-pumpcoin."
"As for the outlandish projects, they are often the result of the bull run and not its cause," said Hrdalo. "In the long run I don't expect every dog-themed coin to survive, but don't underestimate them because look what happened with Dogecoin, which everyone thought couldn't stay afloat during the bear market."
Money-spinner or world-changer?
Illustration: Pixabay
Besides trading, there's mining too, whereby people use computers and graphic cards to solve cryptographic equations and earn bits of the cryptocurrencies that they are mining.
Igor, a 29 year-old programmer in Skopje, started out mining for Ethereum in 2017, when the currency was worth around $700.
"At the beginning of 2018, when Ethereum reached the then top price of $1,397 dollars, it did seem like an investment from which you could earn really well," he said. "However, over time the price began to fall sharply and reached a price that was demotivating and unprofitable to invest in." Igor gave up, but later regretted doing so.
"By the end of 2020 when prices started to rise again, I decided to re-engage a lot more and invest in the equipment needed for mining. Additionally, I also decided to invest in various different cryptocurrencies."
But while some see cryptocurrencies purely as a means to make money, others are won over by the belief they will transform the global financial system.
Governments and companies across the region are slowly grasping the potential.
In June, Serbia will start implementing a law on digital assets, according to which if someone owns cryptocurrency they will have to pay tax on it.
While Croatia still does not have a law on cryptocurrencies, crypto trading is regulated with the existing law on income tax, which treats crypto as a form of investment. In North Macedonia, crypto trading remains a gray area given the lack of legislation regulating the trading or ownership of cryptocurrencies.
In Serbia, the popular EXIT music festival in the northern city of Novi Sad announced in May that it wouldaccept payments in Bitcoin, while residents of the Croatian town of Sveta Nedelja have been able to pay for various goods and public services with cryptocurrencies since last summer.
"For me, getting rich from crypto is secondary, because I personally believe that crypto is also a philosophy," said Angelovski, the Skopje-based trader.
"I understand crypto as a libertarian idea that allows you to be free.  It also speaks about personal responsibility, and that there are no limits to how far cryptocurrencies can go."
"In general, I see countries around the world slowly embracing crypto as a new tool for payment," he told BIRN."I also think that people are starting to see and think of cryptocurrencies as something that is complementary to the banking system. In a best case scenario though, I think that maybe around 10 per cent of all money in the world will go into crypto."
For Pupkova, investing in crypto is a lot more tempting than holding her money in a savings account earning very little interest.
"I think that investing in crypto is kind of like having savings," she said. "And when I think about all the ways in which I have spent my money over the years, at least here I also have the opportunity to make a profit and maybe double my investment."