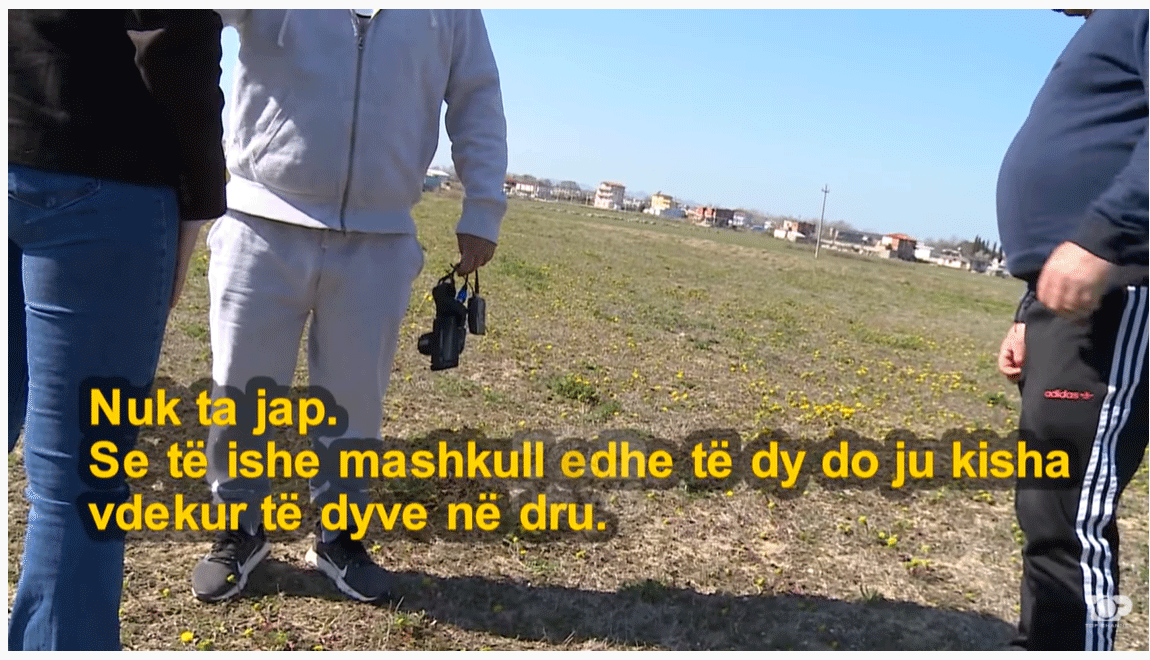 Media Authority condemns blood-curdling threats made against Top Channel journalists by staff at a poultry farm owned by a suspected gangster.
Albania's Media Authority, AMA, on Wednesday condemned the manhandling and threatening of a journalist and camera operator from Top Channel, Albania's leading television channel.
The journalists were targeted by unidentified employees at Ovvital, a poultry farm owned by a suspected crime gang member, Top Channel said on Tuesday.
In a video aired by the station, an unknown staffer is heard telling the crew that he knew how to "cut women into pieces".
"Earlier I was the one who could cut a woman into pieces, but now I have a little girl myself," the man is heard saying, threatening a female journalist.
"The employees [of the company] manhandled the journalists and used physical and psychological violence. They also damaged their equipment," the AMA said, deeming the event "a flagrant violation against freedom of speech".
The journalists were reporting a bird flu pandemic that has killed hundreds of thousands of chickens at several farms in central Albania, causing the price of eggs to skyrocket.
Ovvital, the company where the incident occurred, is owned by Xhevdet Troplini, who, according to Albanian Police is suspected of being member of an organized crime group. However, an investigation into him in 2020 yielded no results.