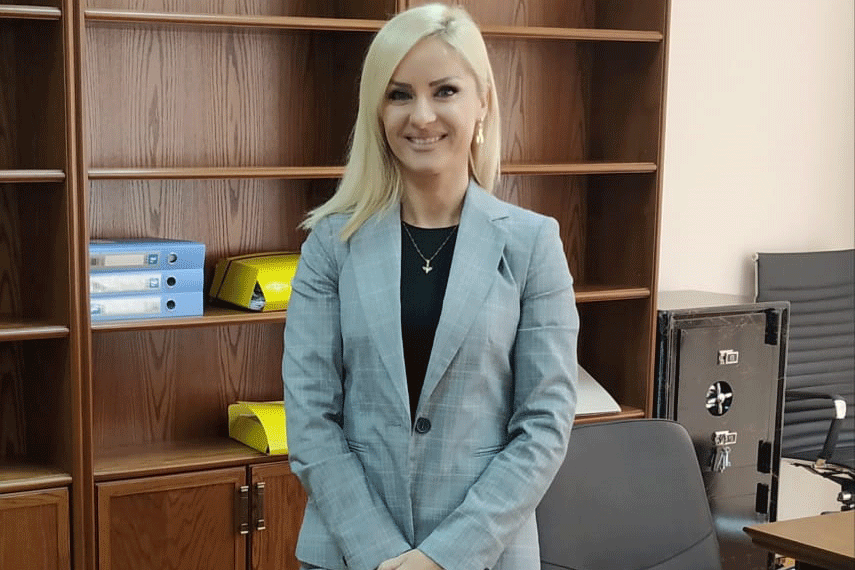 An investigation has been launched after videos were posted on TikTok showing a chief judge in the city of Elbasan posing in designer clothes, causing the country's justice minister to call for her wealth to be vetted.
Albania's Inspector of Justice on Monday ordered an investigation into Enkeleda Kapedani, the chief judge on the Elbasan Circuit in central Albania, after several videos of her posing in designer clothing were published by a TikTok account.
One video shows Kapedani, 37, posing in her office while another shows her filming herself driving a BMW while wearing Prada.
Kapedani told BIRN that the videos had been "stolen from my phone" and that she did not publish them on TikTok herself. She said she does not even have a TikTok account.
"I feel bad about the publication of these videos that aim to damage my reputation," she said.
"Neither as an individual nor as a judge am I proud of the videos," she added.
Minister of Justice Etilda Gjonaj commented on the case on Twitter, claiming she requested a check-up on judge Kapedani two years ago.
"I hope that not only are adequate measures taken but also that her wealth should be investigated in depth," Gjonaj said.
Albania's justice system has been undergoing a massive overhaul after being considered notoriously corrupt and inept.
Vetting of declared wealth and possible links to organised crime groups has resulted in the firing of some 52 per cent of the country's 274 judges and prosecutors.
More than 50 others resigned before being vetted and a dozen were fired following criminal investigations for corruption.
There are some 500 judges and prosecutors still to be vetted in Albania.