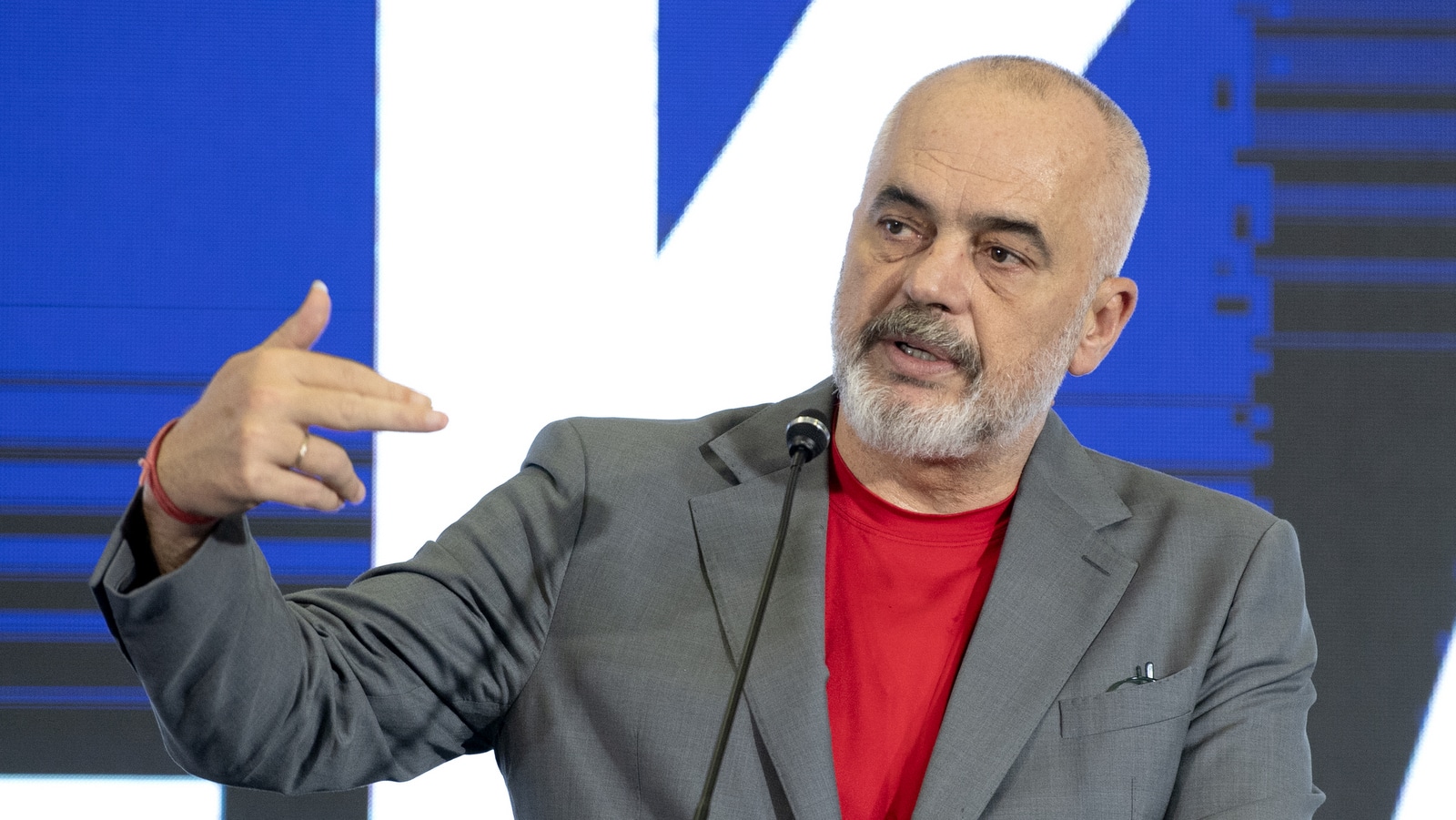 Prime Minister Edi Rama's planned agency to control the press strategies of all central government institutions and to monitor the media landscape was described by an opposition MP as an "instrument of propaganda".
The Albanian government has come under criticism from the opposition and rights groups after it decided on Saturday to establish a new Agency for Media and Information that will centralise the government's media messaging, sparking allegations that Prime Minister Edi Rama's administration is seeking to evade media scrutiny.
The agency will be led by the government's spokesperson, whose position will be "at the same level as that of a state minister". It will control the hiring and firing of press officers in all central government institutions, including ministries.
It role will also be to "observe media and mass communication tools, to take note of the perception and views of the public towards the activities of [government] institutions and the public administration", the government decision said.
"As part of the Agency, in any ministry of central government institution, structures will be created or employees will be appointed for information and media communication, appointed by the Agency to represent the respective institutions in their public and media communications, or to carry out any duty ordered by the director of the Agency," it added.
Agron Gjekmarkaj, an opposition Democratic Party MP, called the move "an imitation of Goebbelsian tools", a reference to Adolf Hitler's Minister of Propaganda Joseph Goebbels.
"This Agency for Information is another instrument of propaganda, control and blackmail," Gjekmarkaj wrote on Facebook on Saturday.
Aleksander Cipa, head of Albanian Media Union, a rights NGO in Tirana, said the decision was a move that aim to "centralise public information".
"Such practices create a serious problem regarding propaganda and pre-prepared information," Cipa said.
The government claims the agency is based on "successful similar models in Italy and Germany".
Socialist Party Prime Minister Rama has already been criticised by domestic and international rights organisations for closing doors to the media by not holding press conferences, creating pre-prepared 'news' reports and by livestreaming his political activities using his own crews of camera operatotrs.
Other institutions have moved in the same direction, by employing media crews and distributing 'news' reports to private television stations that are pre-prepared for broadcast, as well as publishing them on social media.