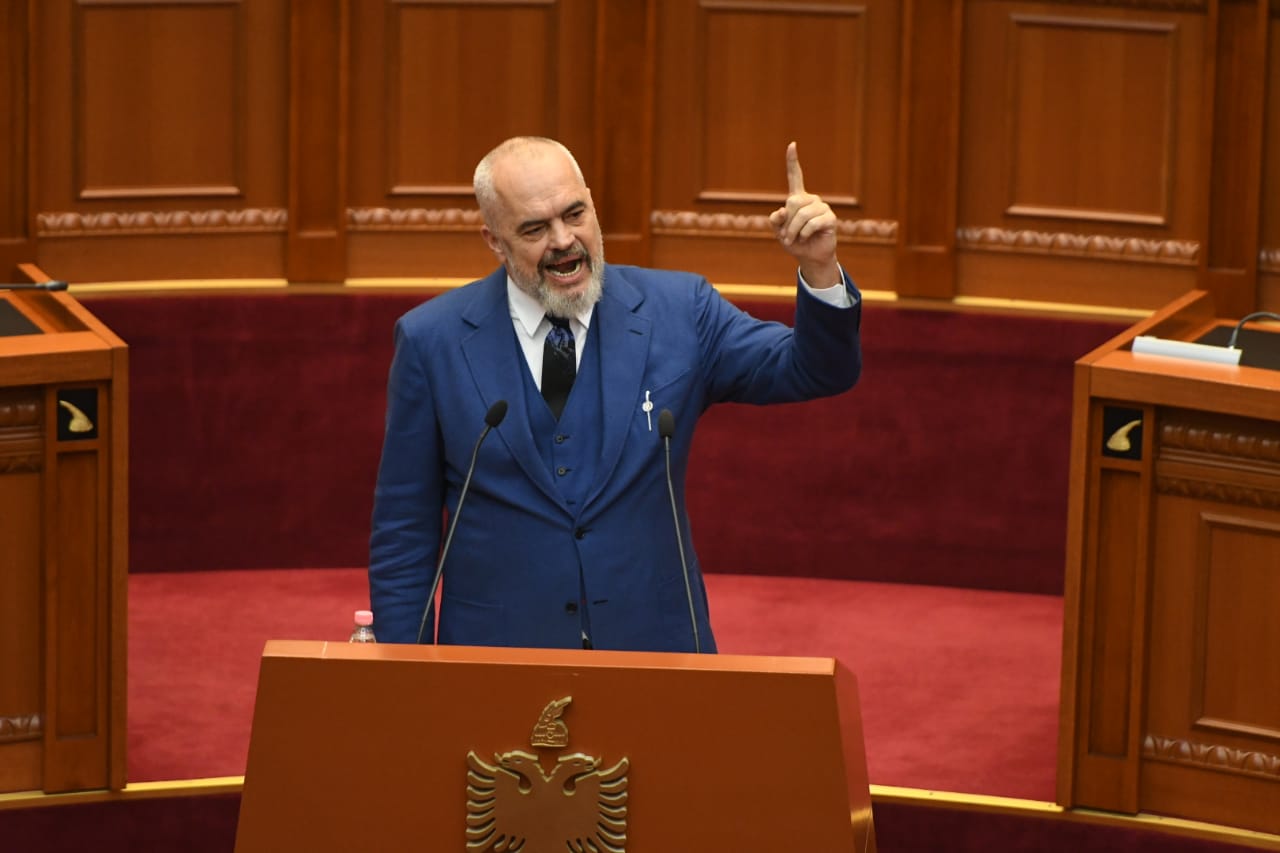 Albania's Ministry of Justice is planning changes to the penal code that include a sharp rise in fines for defamation cases – and rephrasing the offence to make it easier to reach guilty verdicts.
The Ministry of Justice in Albania on Thursday said it is working on changes to the penal code that include upping the fines to 4.5 million leks (36,000 euros) for defamation, and extending responsibility not only to journalists but also to editors and directors of media outlets and others.
The current penal code classes defamation as a misdemeanor punishable by fines of up to 3 million leks. It also obliges the claimant to prove that the defendant intentionally distributed untrue statements while being aware of the true fact.
The new rephrasing proposed by the ministry removes this important criterion while enlarging the scope of the provision to provide protection not only to individuals but also to institutions, while foreseeing heavier fines if the claimant is a state or political official.
"If this penal offence [defamation] is directed against a political body, an administrative or judicial body, or against a person who [is] representative of one of these bodies … the punishment is increased by 1/2," the proposal reads.
"When this penal offence is committed through the printed press, responsibility is extended to the administrative director or, case by case, to the deputy director, to the publisher and the typographist in case they know about the penal fact."
Speaking to Ora Television on Thursday, Prime Minister Edi Rama explained the rationale thus: "I wouldn't mind if someone calls me a donkey, but if they call me a thief, that is a charge".
Rama is in his eighth year as Prime Minister, and has repeatedly dodged allegations of corruption raised against his government or about the collaboration of his party with organised groups to pressure voters in elections. Claiming he is the victim of lies and fake news, he has attempted several times to create new legal tools against "defamation".
In 2015, he personally proposed changes to the penal code introducing prison sentences for defamation charges against officials, after the opposition accused him of protecting organised crime groups from justice.
In 2016, his government proposed changes to the Electronic Commerce Law that ordered websites to "take down illegal content immediately" when someone claims their reputation has been infringed.
In 2018, his office proposed the creation of an administrative body to supervise the online media with power to order takedowns of news under the threat of hefty fines. According to Rama, the law was needed to "protect businessmen from media attacks".
All these initiatives have failed to get through, however, following strong criticism by local and international rights organisations and institutions.
The latest change is also currently blocked in the parliament after the Venice Commission issued a highly critical report last summer, pointing out that the change could "block any critical remarks against public figures and/or suppress legitimate political debate on matters of public interests".
The Council of Europe advisory body also emphasized that "oligarchs (multi-millionaires or billionaires who create or take over media empires to serve their business and / or political interests)" could make use of it.